Jeremy Corbyn not trusted to safeguard national security by 71% of Britons
Exclusive: Survey's findings will worry Labour leader, with 54% of participants trusting David Cameron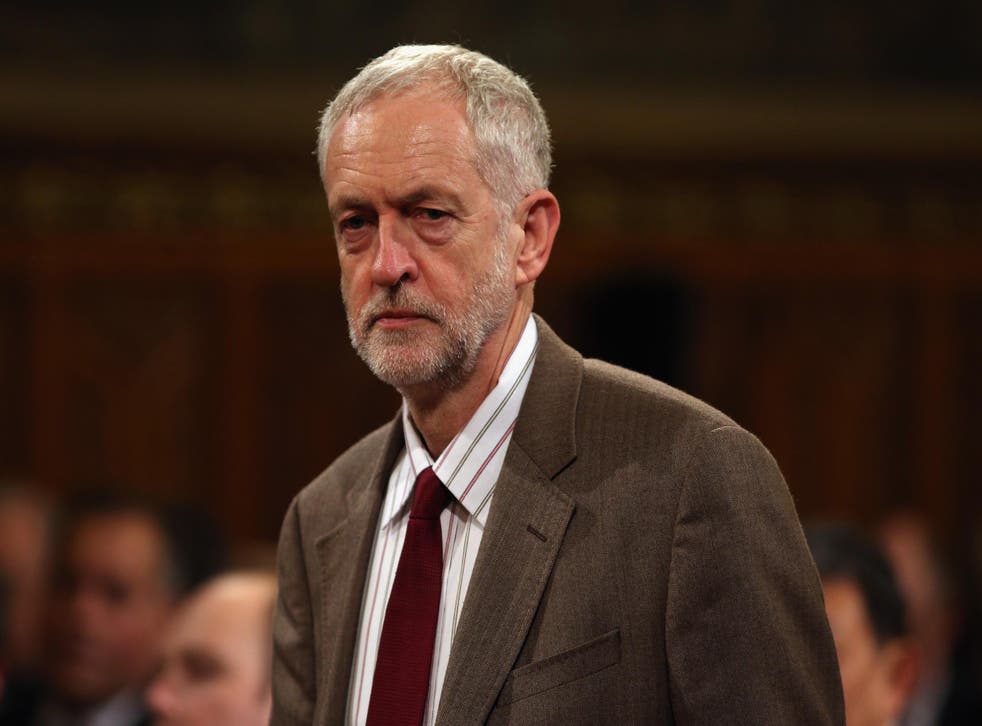 Seven out of 10 people do not trust Jeremy Corbyn to safeguard Britain's national security, according to an ORB poll for The Independent. Fifty-four per cent trust David Cameron to maintain the country's security, while 46 per cent do not.
The findings of the survey of 2,000 people will worry Labour critics of their party leader, who claim that people would not vote for a potential prime minister they regard as weak on security.
Terrorism, the Syria crisis and the question of whether to renew Britain's Trident nuclear weapons system are bound to keep the issue in the spotlight in 2016.
Lord (John) Hutton, the former Labour Defence Secretary, branded Mr Corbyn a threat to national security after the Labour leader said he would never press the nuclear button. The poll found that only 29 per cent of people trusted Mr Corbyn on the issue, while 71 per cent did not.
According to the results, men are more likely than women to have faith in Mr Cameron on security. Six out of 10 men (59 per cent) trust him on the issue, compared with 49 per cent of women.
Young adults are more likely to trust Mr Corbyn to maintain national security than older people. The Labour leader has the confidence of 44 per cent of 18- to 24-year-olds on the issue, although 56 per cent do not share it. But only 18 per cent of those aged 65 and over trust him on security, while 82 per cent do not.
A majority of people in the top AB and middle CI and C2 social groups trust the Prime Minister to safeguard security. But a minority (45 per cent) in the bottom DE group agree with this statement. However, Mr Corbyn fares worse among this group: only 28 per cent of DEs trust him on the issue, while 72 per cent disagree.
Corbyn makes terror warning
Mr Corbyn rejected pressure from some of his own MPs to distance himself from the Stop the War Coalition, which he chaired until winning the Labour leadership in September. His decision to attend its pre-Christmas fundraising dinner angered some Labour MPs.
In an interview with the Huffington Post website, Mr Corbyn confirmed a report in The Independent in November that he could call an online ballot of Labour members on Trident.
He opposes the party's policy of renewing it and a ballot could help persuade Labour's annual conference, which will have the final say, to back his stance.
Although the Labour leader opposed extending UK air strikes against Isis to Syria, a revolt by his Shadow Cabinet forced him to allow his MPs a free vote.
Corbyn allies insist he is "not a pacifist" but argue that he was never going to turn his back on the 250,000 people who voted for him to be party leader.
They also point out that he clarified his remarks opposing a shoot-to-kill policy against terrorists after the Paris attacks. He later accepted that UK police should use any "strictly necessary force".
Join our new commenting forum
Join thought-provoking conversations, follow other Independent readers and see their replies