Jeremy Corbyn to address largest anti-Trident demo 'for a generation' today, risking confrontation with Labour MPs
Union officials, faith leaders and anti-nuclear activists will also take part in the Stop Trident protest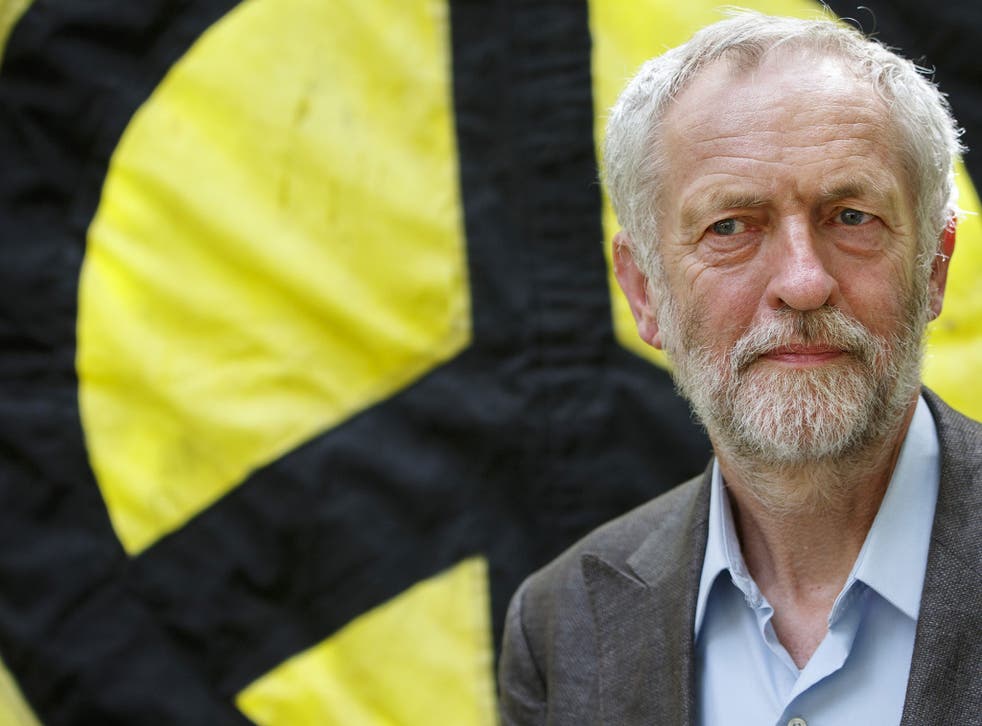 Jeremy Corbyn risks angering his own MPs over the Trident nuclear deterrent today as he prepares to address a Campaign for Nuclear Disarmament rally in London.
The Labour leader will join tens of thousands of people opposed to the renewal of Britain's nuclear submarines in the biggest demonstration of its kind in a generation. He will be speaking alongside the Scottish First Minister Nicola Sturgeon and Plaid Cymru leader Leanne Wood in Trafalgar Square.
Union officials, faith leaders, anti-nuclear activists and anti-war campaigners will also take part in the Stop Trident protest on Saturday. Support from party leaders showed there was a "mainstream party consensus on Trident and nuclear weapons" was forming, said Kate Hudson, the general secretary of the CND.
Actress Vanessa Redgrave, rock band Enter Shikari's Rou Reynolds and comedienne Francesca Martinez will also address the rally.
However, renewal of Britain's nuclear deterrent has sparked a fierce debate within the Labour party. The party's leader Jeremy Corbyn favours unilateral disarmament yet other members of his shadow cabinet are outspoken advocates. Last year the former Labour leader Neil Kinnock – who ended the party's commitment to unilateral disarmament in 1989 – warned that voters would not back a party that attempts to axe Britain's nuclear programme.
Mr Corbyn has also come under fire from internal critics over his close links with CND, which recently appointed him to the post of vice-president.
Speaking to The Independent last week one shadow Cabinet minister said: "Everyone knows there's a division of opinion on Trident, there's no disguising that. But it's a shame if Jeremy chooses to advertise it when we should be focusing on everyday issues and taking an active party in the EU referendum."
The Labour MP John Woodcock added: "At a time when we've already been plunged into unnecessary, inward-looking turmoil on this issue, choosing to speak at this demonstration on an issue which Labour cannot change would seem like a terribly divisive act.
"I just hope, even at this late stage, that Jeremy and those around him recognise what many people are saying – a lot of whom are anti-Trident – that Labour should be concentrating on holding the government to account on all the things hurting families now."
Michael Dugher, who was sacked from Mr Corbyn's shadow cabinet last month, said: "I've nothing against old friends getting together at the weekend for a nice walk.
"But for Jeremy to share a platform with many of Labour's political opponents and denounce what is still Labour Party policy is quite frankly barmy."
The CND's Kate Hudson added: "Part of this transformation is about having a proper debate for the first time on how to tackle the real security challenges we face. That's why we've seen politicians like David Blunkett, Keith Vaz and others change their minds about Trident in recent weeks.
"When the arguments are heard in the open, it soon becomes clear that spending an extortionate £183bn on Trident is bad for our security, bad for jobs creation, and bad for society as a whole when it's draining resources from struggling public services."
"There are about 50 sites around the UK whose livelihoods depend on defence contracts, and we're going to ask those people what they think about the Labour party effectively shutting down their jobs and we want their voices heard in this debate."
Additional reporting by Press Association
Join our new commenting forum
Join thought-provoking conversations, follow other Independent readers and see their replies