Jeremy Corbyn's Labour party perceived as 'increasingly incompetent', says poll
Exclusive: Even one in four of Labour's current supporters agrees with the statement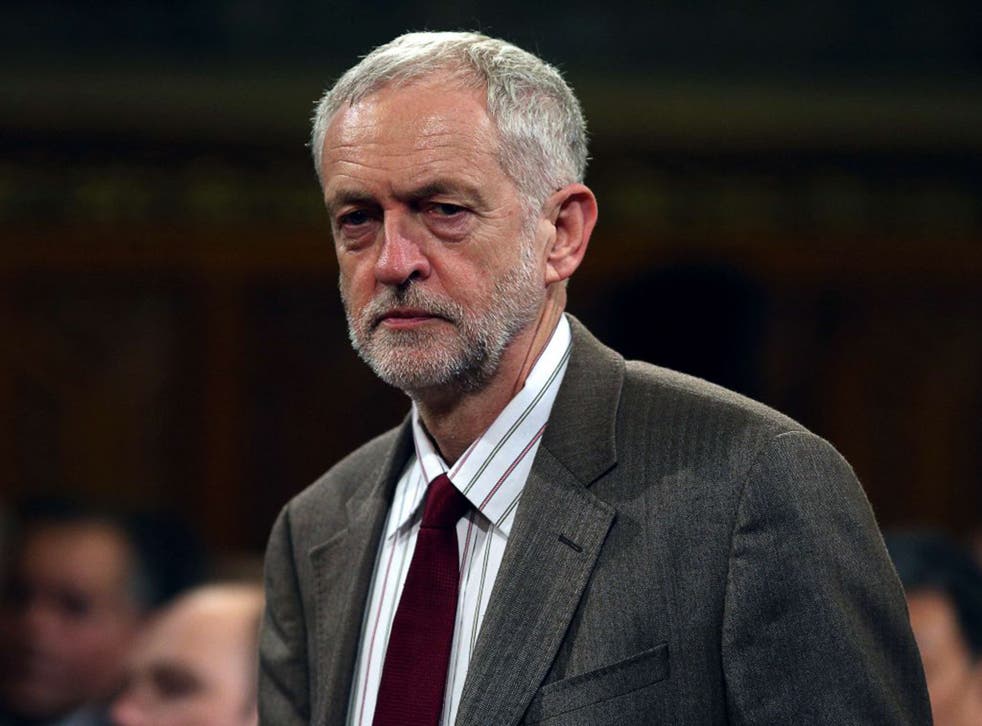 The public believes that Labour looks "increasingly incompetent" under Jeremy Corbyn's leadership by a margin of almost 2-1, according to an opinion poll for The Independent.
Even one in four (26 per cent) of Labour's current supporters agrees with this statement, while 58 per cent of them disagree. Half the population as a whole (50 per cent) think that Labour looks increasingly incompetent, while 27 per cent does not.
The finding follows criticism from Labour MPs who claim Mr Corbyn has struggled to look competent since becoming party leader six weeks ago. John McDonnell, the shadow Chancellor, admitted his U-turn over his initial support for the Government's fiscal charter was "embarrassing."
The survey of 2,000 people, conducted between 23 October and 25 October, suggests that men may be less sympathetic to a Corbyn-led Labour Party than women, who may be more attracted by his "new politics." Men (56 per cent) are more likely to view Labour as increasingly incompetent than women (45 per cent).
Young people seem to have a more favourable view of Mr Corbyn than older voters. Only 34 per cent of 18-24 year-olds agree that Labour looks increasingly incompetent, but the proportion rises to 60 per cent among 55-64 year-olds and 69 per cent among those aged 65 and older. This suggests Mr Corbyn might struggle to win the "grey vote", the group most likely to turn out at elections, but could boost Labour's prospects if he could persuade more young people to vote.
Labour still has weaknesses to address on economic competence and welfare, according to ORB. Some 40 per cent of people agree with the statement that "Labour cares more about protecting down and outs than it does about helping hard-working families," while 36 per cent disagree. Again, men (45 per cent) are more likely to agree with this statement than women (35 per cent) and it enjoys most support among those aged 65 and over. Some 50 per cent of this group agree with the statement, while 32 per cent do not.
There are similar findings on the economy. Asked which team poses a bigger threat to the stability of the economy, 56 per cent of people chose the Labour Party and Mr McDonnell, while 44 per cent choose the Conservative Party and George Osborne, the Chancellor. One in five people (22 per cent) who would support Labour in a general election now believes the Labour team is more of a threat to economic stability than the Conservative one. In contrast, only 9 per cent of Tory voters think the Tory team is more of a threat, with 91 per cent citing Labour. Men (61 per cent) are more likely to see Labour as the bigger economic risk than women (51 per cent).
The age profile again gives Labour a ray of hope. People between the ages of 18 and 44 are more likely to view the Tory team as a threat to economic stability than Labour's. But older groups see Labour as more of a danger, with 74 per cent of those aged 65 and over regarding Labour as the bigger threat and only 26 per cent naming the Tories.
A crumb of comfort for Labour's new leadership is that they are doing no worse than Ed Miliband and Ed Balls on the economy. When ORB asked the same question shortly before the May election, 58 per cent of people said Labour posed more of a risk to economic stability and 42 per cent opted for the Tory team.
Jeremy Corbyn: Sharpening up his style

Show all 6
Corbyn allies insist his leadership is still in its "early days" but his Labour critics are worried that unfavourable first impressions will stick with many voters.
Join our new commenting forum
Join thought-provoking conversations, follow other Independent readers and see their replies