Jeremy Corbyn's Shadow Cabinet: The appointments so far
Several prominent figures have said they will not serve under the new leader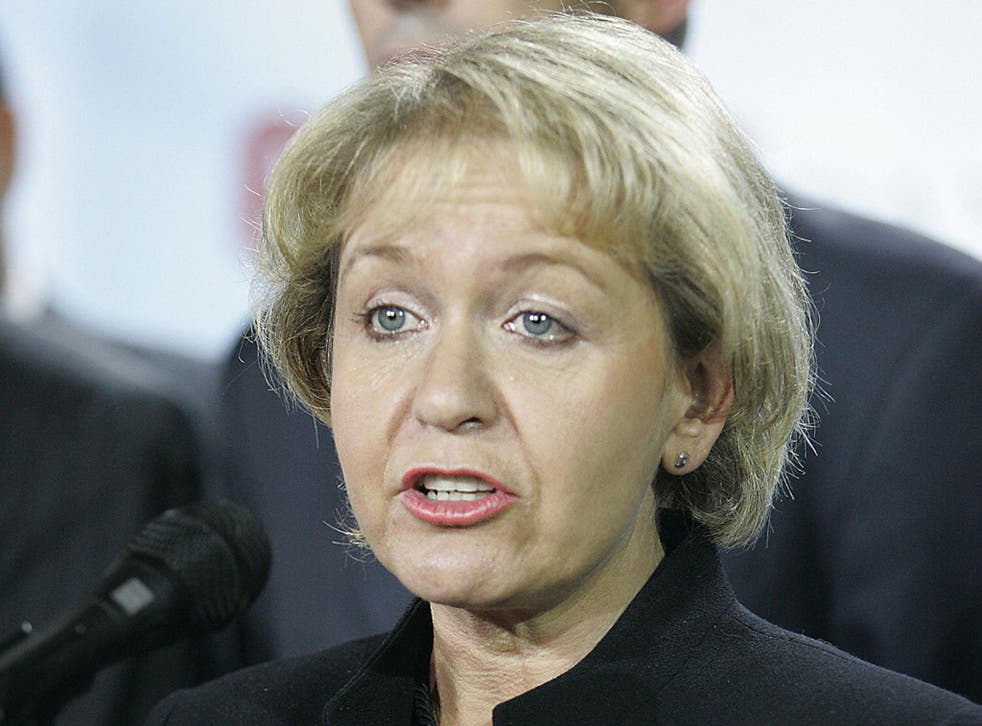 Jeremy Corbyn is now selecting the team he will take into battle with him in the coming years. Several prominent figures have said they will not serve under him while others are heading for the sack.
Who do we know has a job in his Shadow Cabinet?
Deputy Leader
Elected: Tom Watson
Challenges: Mr Watson said yesterday he had received a mandate from Labour members and supporters to rebuild the party's organisation. That will be a formidable task given the creaking nature of the Labour machine in many parts of the country.
Mr Watson has acknowledged his policy differences with his boss and the West Bromwich MP will also have a role in helping to hold together a deeply divided party.
Chief Whip
Already appointed: Rosie Winterton will continue in the post she has held for the past five years.
Challenges: She arguably faces the toughest task of any Shadow Cabinet member, trying to impose a degree of discipline on a stunned parliamentary Labour Party.
Just a handful of Labour MPs supported their new leader, and many vehemently disagree with his policies on the economy, defence and foreign affairs. Dozens could defy him to vote in favour of air strikes on Syria in the vote expected in the next few weeks.
They will feel little sympathy over appeals for loyalty as Mr Corbyn spent his 33 years on the back benches as a serial rebel. Mr Watson has also gained a reputation as a trouble-maker, notably for the part he played in undermining Tony Blair's leadership.
Ms Winterton will have to find a way of allowing dissident MPs to step out of line without giving the impression that Labour is in a state of near-permanent internecine strife.
Shadow Chancellor
Already appointed: John McDonnell, the veteran left-winger who is among Mr Corbyn's closest political allies.
Challenges: Mr Corbyn campaigned on a platform of tearing up Ed Miliband's commitment to continue the programme of cutting the deficit introduced by the Coalition – albeit at a slower rate. His unambiguous hostility to austerity measures, and support for higher taxes on the better-off and quantitative easing (aka printing money) to pay for investment in housing, energy and transport projects were crucial vote winners among Labour activists.
However, the policy was regarded as naive by many Labour MPs, and last month Chris Leslie, the previous shadow Chancellor, said he could not continue on the front bench under Mr Corbyn.
The new leader will need to fashion an economic policy that reaches out to his centrist internal critics. How much emphasis he places on convincing the City over his plans will also be an important test of Mr Corbyn's priorities.
Shadow Foreign Secretary
Already appointed: Hilary Benn, who is currently in the job and is regarded as being in the centre of the party. He is widely seen as a consensual politician and impressed in a recent appearance at Prime Minister's Question Time.
Challenges: The biggest immediate task will be to fashion a position on membership of the European Union. The new leader's instincts – scepticism over the merits of belonging to the 28-nation bloc – conflict with a strongly Europhile parliamentary party, although Mr Corbyn has in recent weeks suggested he would support Britain remaining in a reformed EU.
Other contentious issues in the shadow Foreign Secretary's in-tray include agreeing a position on the Middle East – Mr Corbyn is regarded as anti-Israeli by some Labour MPs and the party will be keen to reassure Jewish voters disquieted by his arrival.
The new team will also have to hammer out a new position on Russia.
Shadow Business and Industry Secretary
Already appointed: After Chuka Umunna announced that he couldn't serve in a Corbyn Shadow Cabinet, Angela Eagle, the shadow Commons leader, who is on the centre-left and ran for the deputy leadership.
Challenges: In the immediate term, leading the Labour attack today on contentious moves to tighten trade union laws. The issue will unite the party's MPs, but the shadow Business Secretary will be under intense scrutiny.
In the longer term, he or she will have the task of reassuring business chiefs that the new leader is not pursuing a vehemently anti-industry agenda.
Company bosses were generally hostile to Ed Miliband's approach and will be alarmed over his successor's plans to renationalise the energy companies and the railways.
Shadow Home Secretary
Already appointed: Andy Burnham, who was runner-up to Mr Corbyn in the leadership election. He served as a Home Office minister under Tony Blair, when he gained a reputation as being hawkish on law and order.
Challenges: Leading Labour's response to the refugee crisis facing Britain and Europe. Yvette Cooper, the previous shadow Home Secretary, won plaudits for catching the public mood on the issue in recent weeks ahead of David Cameron's abrupt change of heart on the subject.
The incumbent will also take charge of a new approach to immigration: Mr Corbyn has criticised Labour's pre-election promise of greater controls on the numbers admitted to Britain as "appalling".
Shadow Defence Secretary
In the frame: A left-wing ally such as Michael Meacher or Jon Trickett.
Challenges: Mr Corbyn seems in little mood to compromise over his commitment to oppose the renewal of the Trident nuclear deterrent, so will want to appoint a strong supporter on the issue. The shadow Defence Secretary will need to be braced for a backlash from centrist MPs when the issue comes to a head next year.
Shadow Health Secretary
Already appointed: Heidi Alexander.
Shadow Justice Secretary
Already appointed: Lord Falconer of Thoroton
Shadow Chief Secretary to the Treasury
Already appointed: Seema Malhotra
Join our new commenting forum
Join thought-provoking conversations, follow other Independent readers and see their replies