Jeremy Corbyn pledges to end 'scourge' of sexual harassment at work
Party 'will bring about a workplace rights revolution, so people are free to do their jobs, in the hospitality sector and beyond, without facing unacceptable behaviour and abuses of power from colleagues, clients or customers'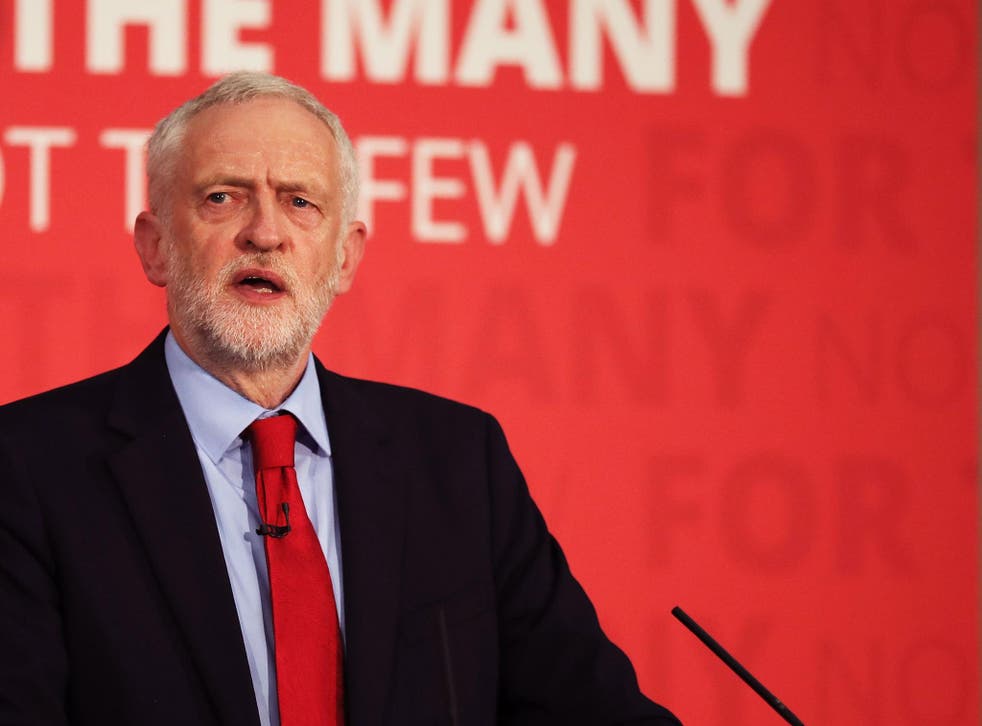 Jeremy Corbyn will promise to clamp down on the "scourge" of sexual harassment at work and make it easier for victims of discrimination to take their companies to an employment tribunal.
Speaking at the Bakers, Food and Allied Workers Union (BFAWU) conference in Southport, the Labour leader is expected to say that his party would ban the use of non-disclosure agreements to silence victims of sexual assault.
"Sexual harassment is a scourge in our society," Mr Corbyn will say. "Without proper rights, contracts and union representation, hospitality staff are at greater risk of being harassed and abused in their workplace."
"Labour will bring about a workplace rights revolution, so people are free to do their jobs, in the hospitality sector and beyond, without facing unacceptable behaviour and abuses of power from colleagues, clients or customers."
The party is describing this as a "MeToo workplace revolution" – inspired by the allegations directed at disgraced Hollywood film producer Harvey Weinstein.
It cited a survey by union Unite which found 89 per cent of workers had experienced sexual harassment, while 77 per cent said their workplace either did not have a policy to address this or they did not know about it.
The measure is part of a package of policies to be revealed by Mr Corbyn.
The party said it would make it compulsory for bosses to reveal their anti-harassment policies. It also said it will double the timeframe within which employment tribunal cases can be brought and necessitate employers to publish their sexual harassment policy, and the steps being taken to put it into practice, on their external websites.
UK news in pictures

Show all 50
It also is pledging to legislate to ban non-disclosure agreements which prevent the disclosure of future discrimination, harassment or victimisation.
As details of his speech emerged, shadow business secretary Rebecca Long-Bailey told Sky News host Sophy Ridge that she had been sexually harassed as a young waitress.
"You would get people making sexual advances," she said. "If you were going around collecting glasses off tables you would have people pinching your bottom, you would have overamorous members of staff – supervisors – thinking it was alright at the end of a shift to suggest that you went off for a drink on your together and things like that and that is not appropriate in the workplace," she said.
Mr Corbyn will also promise a Labour government would ensure all tips which customers leave in restaurants and bars will go directly to the staff.
He said the party would make it illegal for "rogue employers" to pocket a cut from money which was intended for their workers.
Rebecca Long-Bailey: I have experienced sexual harassment in the workplace
He will say: "Tips should be kept by the staff who earn them, not employers. It's not fair or right that in businesses across the country, hardworking hospitality workers have had their tips pocketed by their bosses under the guise of bogus admin fees, or to cover breakages, till shortages or customer walkouts.
"Labour will make it illegal for rogue employers to make deductions from tips, so staff get to keep 100 per cent, and customers know who their money is going to."
The Labour Party said its newly unveiled plans would put a halt to employers taking a cut from tips paid on credit or debit cards as an "administration fee", or using service charges to cover breakages, till shortages or customers "doing a runner".
Join our new commenting forum
Join thought-provoking conversations, follow other Independent readers and see their replies