Jeremy Corbyn appoints shadow Cabinet with top jobs for Andy Burnham, John McDonnell and Hilary Benn - but critics say women miss out
Chuka Umunna's departure brings to ten the number of shadow ministers who have left the front bench following the veteran left-winger's dramatic leadership victory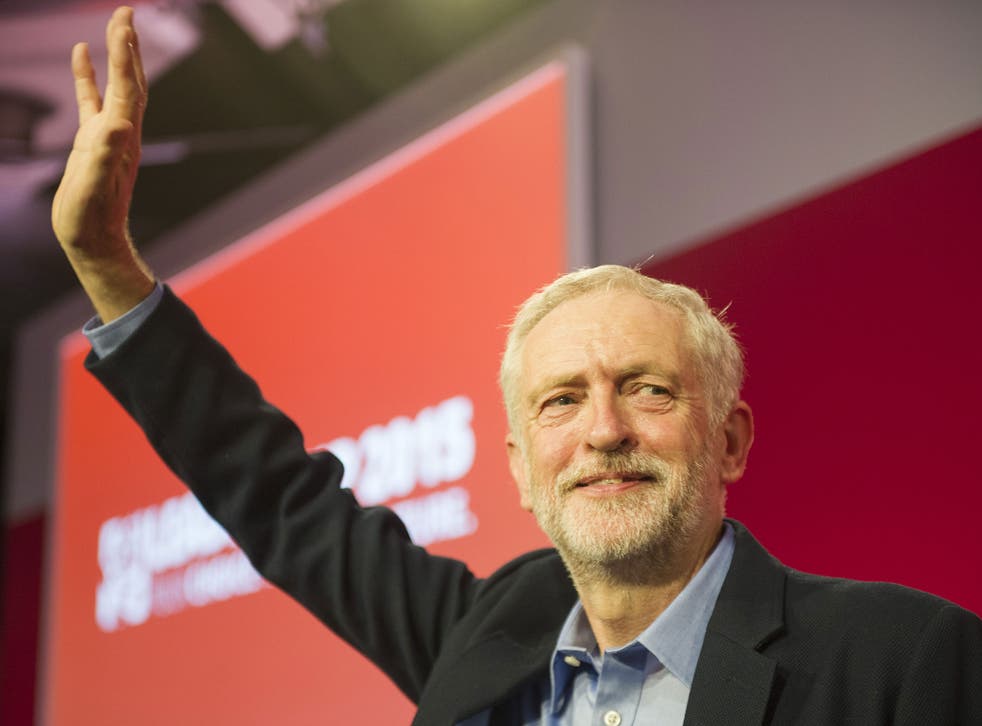 Jeremy Corbyn has been heavily criticised after announcing that the top senior roles in his shadow Cabinet are all to be held by men.
After Chuka Umunna became the latest senior MP to quit the front bench - taking the number resignations to 10 - Mr Corbyn's attempt to assemble a top team was helped by Andy Burnham, runner-up in the leadership contest, accepting the post of shadow Home Secretary.
John McDonnell, who was Corbyn's campaign agent, was made shadow Chancellor, while Hilary Benn stays on as shadow Foreign Secretary.
The appointments mean that the top four jobs – leader and the shadows for the Chancellor, Home and Foreign Secretaries – are all held by men.
Diana Johnson, Labour MP for Hull North, expressed her dismay on Twitter that the senior shadow Cabinet jobs had all gone to men. "It is so very disappointing – old-fashioned, male-dominated Labour politics in the top positions in shadow Cabinet," she said, adding the hashtag "#notforgirls".
Angela Eagle was appointed shadow Business Secretary and Seema Malhotra was made the shadow Chief Secretary to the Treasury. The veteran former minister Lord Falconer of Thoroton will continue as shadow Justice Secretary, while the Labour whip Heidi Alexander is promoted to shadow Health Secretary.
Writing on his website last month, Mr McDonnell, the MP for Hayes and Harlington, insisted their economic plans to "tax the very rich and reshape the economy are sound common sense".
However he recognised that many senior Labour figures were worried, adding: "As people wake up to the prospect of Jeremy Corbyn actually being able to win the Labour leadership, the reaction has become increasingly hysterical, especially from elements of the Labour establishment.
"Some commentators have also prophesied economic and electoral doom if Corbyn is elected. Let's see if, at least on economic policy, we can return to some level of rational debate."
He stressed that the deficit had to be eliminated and the UK needed to "live within our means". But he said: "Where the Corbyn campaign parts company with the dominant economic thinking of both the Conservative government and the other Labour leadership candidates is that we don't believe that the vast majority of middle- and low-income earners who didn't cause the economic crisis should have to pay for it through cuts in tax credits, pay freezes, and cuts in essential services."
Earlier, Mr Umunna said he could not serve under the new Labour leader because of the many "key points of difference" between them – notably over the stance the party will take on European Union membership. Mr Umunna was not offered a post in the shadow Cabinet by Mr Corbyn.
Mr Corbyn's position on the Europe is developing into a major fault-line for his leadership as he is leaving open the possibility of campaigning for a vote to leave the EU in the referendum promised by David Cameron.
Mr Umunna said: "Whilst there is much on which Jeremy and I agree, there are a number of key points of difference on policy which I believe it would be dishonest to deny exist."
He added: "Given these differences, not least on the European referendum, I would find it difficult to abide by the collective responsibility that comes with serving in the Shadow Cabinet.
"That is why Jeremy and I have agreed I can more effectively support his leadership from the backbenches.
"In particular, it is my view that we should support the UK remaining a member of the EU, notwithstanding the outcome of any renegotiation by the Prime Minister, and I cannot envisage any circumstances where I would be campaigning alongside those who would argue for us to leave – Jeremy has made it clear to me he does not wholeheartedly share this view."
Shabana Mahmood also ruled out serving under Mr Corbyn as she stepped down as the shadow Chief Secretary to the Treasury, while Ivan Lewis said he had been sacked as shadow Northern Ireland Secretary.
The departures came after the new deputy leader, Tom Watson, admitted he was at odds with Mr Corbyn over the EU as well as the replacement of Trident and Nato membership.
Despite his overwhelming victory, Mr Corbyn faces a daunting task in rallying behind him a Parliamentary Labour Party which overwhelmingly opposed his leadership.
His problems in appealing for loyalty are exacerbated by his reputation as a serial rebel under previous Labour leaders, defying the party whip more than 500 times as an MP.
Mr Corbyn demonstrated his unorthodox approach to his new post by rejecting an invitation to appear on BBC1's Andrew Marr Show and leaving Mr Watson to deputise for him.
Instead he attended an event in his Islington North constituency before heading to Westminster to start work on his frontbench appointments ahead of a busy parliamentary week.
Mr Watson, who achieved a convincing victory over his rivals, stressed he had his own mandate to drive through reform of the party. He said there was "zero chance" of an attempt by moderate MPs to oust the left-winger from the leadership and insisted he was relaxed about the numbers of prominent Labour MPs quitting the party's front bench.
But he acknowledged that a series of major policy issues threatened to strain Labour unity in coming months.
The new leader placed opposition to renewing the Trident nuclear missile system at the heart of his leadership campaign, overturning Labour's position under previous leaders.
But Mr Watson signalled he would resist any attempt by the new leader to swing Labour behind an anti-Trident stance.
"I think the deterrent has kept the peace in the world for half a century and I hope we can have that debate in the party," he told Andrew Marr.
"We have got to find ways of alighting on policy, and if you're a democratic party you've got to have that debate and I'm sure Trident is one of those issues where we'll do that."
Mr Corbyn has previously backed Britain's withdrawal from Nato, but recently modified his position to say he wanted a "serious debate" on its powers as there was little appetite to leave the organisation.
Mr Watson conceded that he did not know "precisely what Jeremy's position" was on Nato membership, but added: "I aim to convince him of the merits of Nato. It has kept the peace in Western Europe," Mr Watson said.
Mr Corbyn has refused to rule out campaigning for Britain to leave the European Union in the referendum promised by David Cameron by the end of 2017.
But his new deputy said: "I will be 'yes to Europe' definitely and I hope we can convince the Labour Party, those sceptics in the Labour Party, that that is where Labour needs to be in the referendum."
One of Mr Corbyn's key allies, Diane Abbott, moved to reassure his internal party critics that he would not seek Britain's exit from Nato or the EU. But she made clear he favoured scrapping the proposed replacement for Trident.
"I can say with confidence Jeremy is not taking us out of Nato and he is not taking us out of the EU. Those are red herrings," she said.
"If they have some passionate commitment in principle to nuclear weapons there may be a difficulty for them with a Jeremy Corbyn leadership.
"But if they have a passionate commitment to nuclear weapons they will find themselves out of step to the new Labour Party."
The Blairite former minister Lord Mandelson, said Mr Corbyn's victory was a "leap backwards" for the party.
"We may not see an immediate, dramatic collapse," he wrote in the Sunday Times. "Many voters may even be attracted initially by Corbyn's populism and anti-Establishment pitch. But that is not the same as deciding he should be Britain's next prime minister.
"The danger is that Labour simply decides to muddle through, resigning ourselves to our fate rather than doing anything big enough to alter it.
David Blunkett, the former Home Secretary, warned against a return to the 1980s when moderate MPs faced the prospect of being deselected by left-wing activists.
"I am deeply concerned about the people around him, I am very worried about the direction, but I do not want people to engage in a putsch. I want him to be given the time to demonstrate his leadership qualities and the ability to be able to pull people together, not just within the Labour party, but more crucially across the country," Mr Blunkett said.
David Cameron signalled the start of an onslaught on his new opponent's policies, warning that Labour now posed "a threat to our national security, our economic security and your family's security".
Join our new commenting forum
Join thought-provoking conversations, follow other Independent readers and see their replies