Jeremy Corbyn vows to strip City of London of its dominance in British economy
The Labour leader will use a speech to attack a generation of politicians who 'served finance'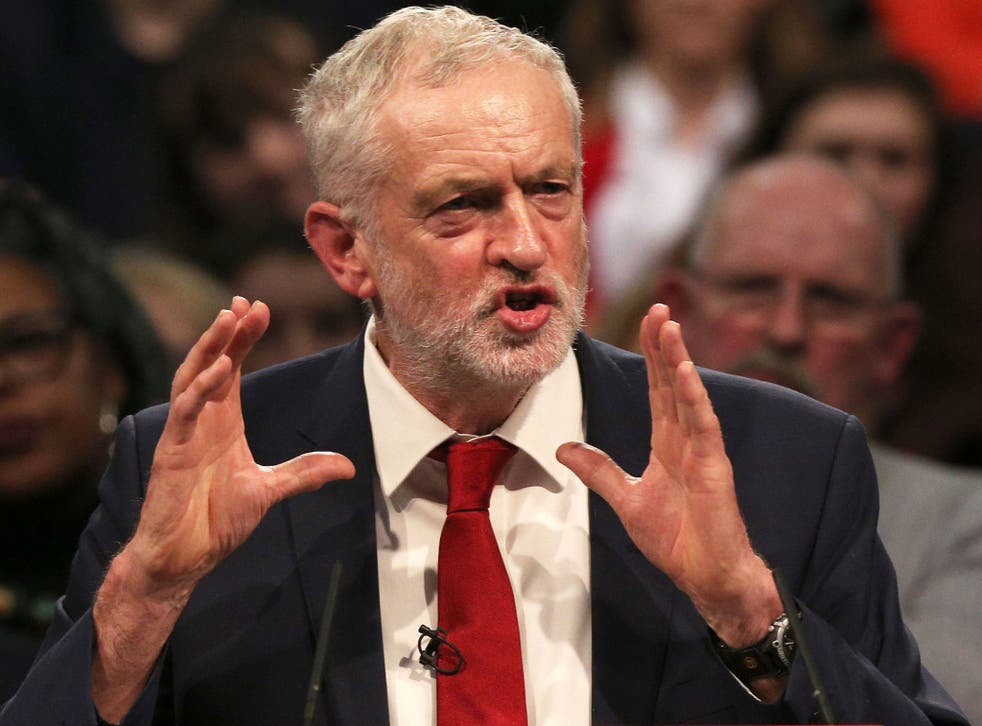 Jeremy Corbyn will vow to strip the City of London of its dominance in the UK, before accusing the financial sector of having a "pernicious and undemocratic" control over British politics.
The Labour leader will argue in a major speech that the City's growth has had a destructive impact on the "real economy", as he pledges to swing the UK back towards an industry based model.
He will also say that in government, Labour would use new powers to prevent a hostile takeover of engineering firm GKN.
Speaking at the conference of EEF, the manufacturers' organisation, on Monday Mr Corbyn will declare that the finance sector needs "a fundamental rethink" and the next Labour government will make it "the servant of industry not the masters of us all".
He will say: "There can be no rebalancing of our distorted, sluggish and unequal economy without taking on the power finance.
"For 40 years, deregulated finance has progressively become more powerful. Its dominance over industry – obvious and destructive; its control of politics – pernicious and undemocratic."
He will hit out a "generation of politicians who thought the City of London could power the whole economy", while once strong industrial areas were put into managed decline.
UK news in pictures

Show all 50
Mr Corbyn will go on to claim that the welfare state was left to pick up the slack "with sticking plaster redistribution to the people and places held back by the finance-led boom in the South-east of England" – an apparent attack on New Labour policies championed by Tony Blair and Gordon Brown.
He will add: "For a generation, instead of finance serving industry, politicians have served finance.
"We've seen where that ends: the productive economy, our public services and people's lives being held hostage by a small number of too-big-to-fail banks and casino financial institutions."
Pledging to take action on the matter, he cited engineering firm GKN as an example of where he would use new promised powers to stop hostile takeovers of British firms.
Theresa May has also said she would act in the "national interest" when asked for her reaction to the takeover bid of aero-engineer GKN by Melrose.
Melrose Industries has offered £7.4bn to buy GKN, sparking a war of words between the two companies and drawing the attention of the Government due to the company's position as a leading engineer and large employer.
Jeremy Corbyn hits out at the government's use of private companies following Carillion collapse
Conservative MP Robert Jenrick, exchequer secretary to the Treasury, said: "Labour don't know how to handle the economy and would end up harming Britain's businesses, and there would be fewer good jobs for people as a result.
"We are stepping in to make sure businesses play by the rules, after Labour's failure to properly regulate the banks.
"Only the Conservatives can build a stronger, fairer economy that works for everyone."
Join our new commenting forum
Join thought-provoking conversations, follow other Independent readers and see their replies