Labour compares fresh claims that Jeremy Corbyn briefed communist spy in 1980s to a 'bad James Bond movie'
'The former Czechoslovak agent Jan Sarkocy's account of his meeting with Jeremy was false 30 years ago, is false now and has no credibility whatsoever'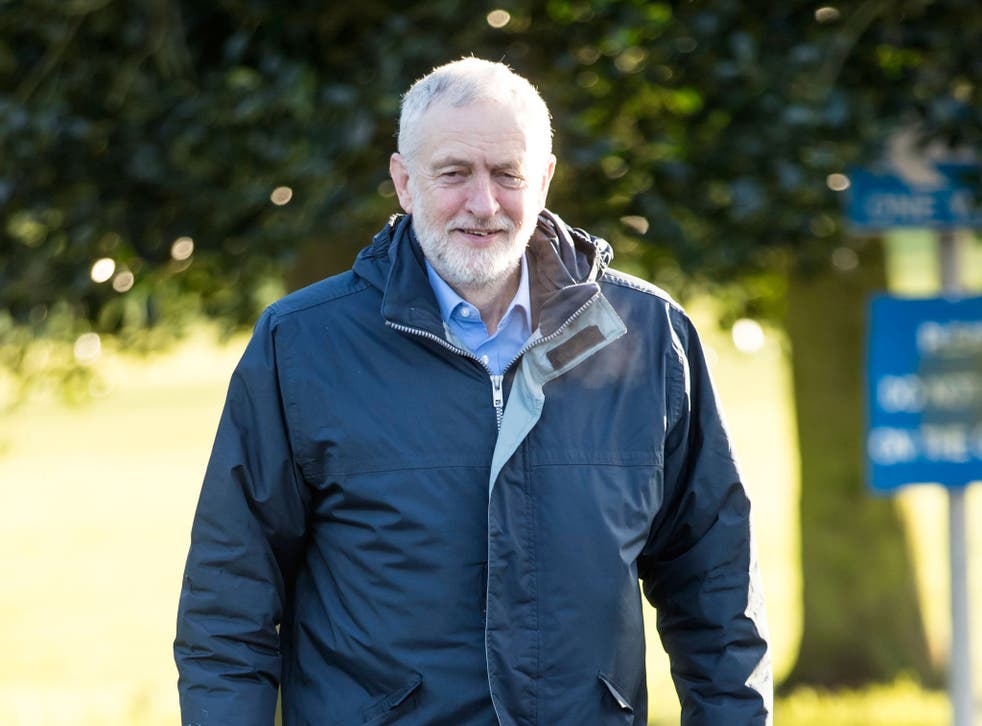 Labour has compared fresh claims that Jeremy Corbyn allegedly briefed a Czechoslovakian spy during the Cold War years to a "bad James Bond movie" and said they have no resemblance to the truth.
It came after Jan Sarkocy – a former agent with the Czech secret police in the 1980s – claimed Mr Corbyn was aware he was not a "diplomat" when he had been MP for Islington North for just three years.
According to a report earlier this week Mr Corbyn had held two meetings in 1986 with "communist spy" Mr Sarkocy, who used the alias Lieutenant Jan Dymic when he was stationed in London.
But a spokesperson for Mr Corbyn told The Independent: "As Svetlana Ptacnikova, director of the Czech security forces archive, has made clear, Jeremy was neither an agent, asset, informer nor collaborator with Czechoslovak intelligence. These claims are a ridiculous smear and entirely false.
"The former Czechoslovak agent Jan Sarkocy's account of his meeting with Jeremy was false 30 years ago, is false now and has no credibility whatsoever. His story has more plot holes in it than a bad James Bond movie."
The allegations came following an article on Thursday in The Sun newspaper – under the headline Corbyn and the Commie spy - which claimed that Soviet-backed intelligence officers placed Mr Corbyn on a "list of the Czechoslovakian state security team's agents and sources".
The claims were said to be based on documentation released in Prague relating to the country's former secret police force Statni Bezpecnost (StB) and noted Mr Corbyn was "negative towards the USA, as well as the current politics of the Conservative government".
But the Labour leader was backed by Ms Ptacnikova, who told Czech news agency CTK that Mr Corbyn was neither registered by the StB "as a collaborators, nor does this stem from the archive documents".
On Friday, Mr Sarkocy insisted Mr Corbyn knew he was not a "diplomat", adding: "It was a conscious cooperation. Diplomat and agent were the same thing."
UK news in pictures

Show all 50
Earlier this week, the Labour leader's team added: "Like other MPs, Jeremy has met diplomats from many countries. In the 1980s he met a Czech diplomat, who did not go by the name of Jan Dymic, for a cup of tea in the House of Commons.
"Jeremy neither had nor offered any privileged information to this or any other diplomat.
"During the Cold War, intelligence officers notoriously claimed to superiors to have recruited people they had merely met. The existence of these bogus claims does not make them in any way."
Register for free to continue reading
Registration is a free and easy way to support our truly independent journalism
By registering, you will also enjoy limited access to Premium articles, exclusive newsletters, commenting, and virtual events with our leading journalists
Already have an account? sign in
Register for free to continue reading
Registration is a free and easy way to support our truly independent journalism
By registering, you will also enjoy limited access to Premium articles, exclusive newsletters, commenting, and virtual events with our leading journalists
Already have an account? sign in
Join our new commenting forum
Join thought-provoking conversations, follow other Independent readers and see their replies