Jeremy Corbyn takes a 22-point lead in Labour leadership race
His lead has increased further since the last major poll which put him on top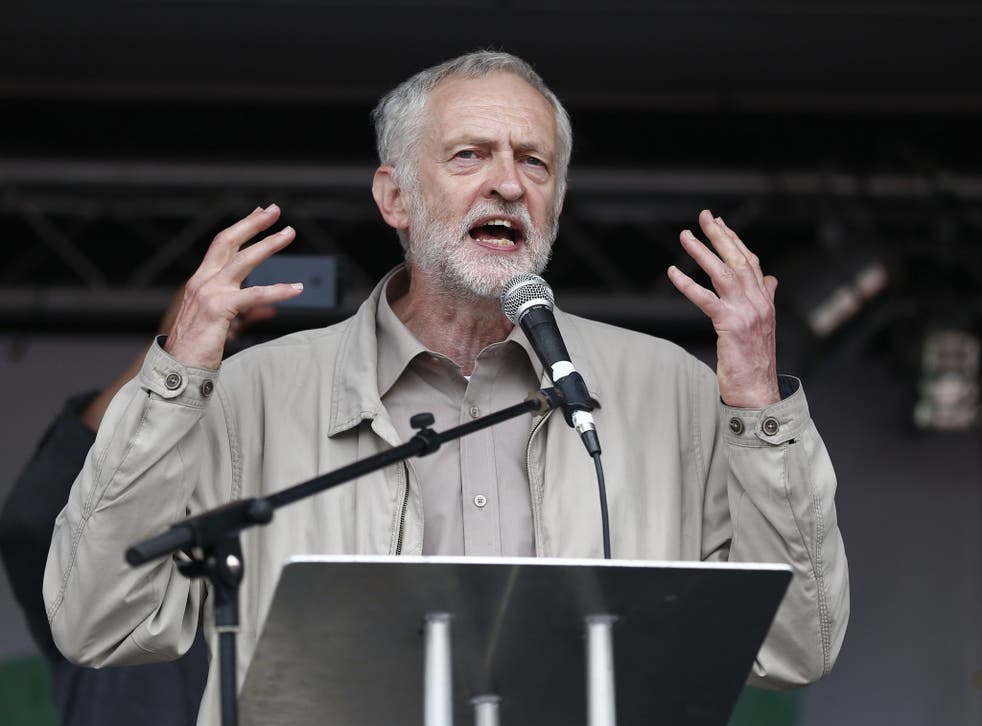 Jeremy Corbyn has opened up a huge 22-point lead in the Labour leadership race according to private Labour party polling.
According to the polls, 42 per cent of party members intend to vote for Corbyn as their first choice, compared to only 22.6 per cent for Yvette Cooper, 20 per cent for Andy Burnham, and 14 per cent for Liz Kendall.
The figures are based on internal polling conducted by the Labour party, that have been seen by The Mirror.
However, Corbyn's massive lead is not so certain as these figures suggest. When voters' second preferences are taken into account, Corbyn is only ahead by two points, on 51 per cent to Cooper's 49.
The Labour leadership election works on the alternative vote system, in which voters can rank candidates according to their preference.
After the voting closes, the ballots are counted in rounds, with the least popular candidate being eliminated in each round and the other preference votes being added on to each candidates' totals.
This process keeps going until one candidate has more than 50 per cent of the vote and wins - meaning that although Corbyn is the most popular candidate as a first choice, there is a chance that slightly less popular candidates could still take the win.
This new poll backs up the findings of a YouGov poll conducted for The Times last week, which put Corbyn on 43 per cent, leading over Andy Burnham, who was put at 26 per cent.
If the polls are to be believed, Corbyn's lead is growing.
Corbyn has dismissed concerns raised by Labour MP John Mann that 'hard left' activists have infiltrated the mainstream party and are trying to make Corbyn leader.
Corbyn played down Mann's claims, arguing that attracting more members and getting people excited about politics is precisely what the party should be doing.
"What is there not to like about young people turning up and being interested in politics? What it's about is converting Labour into much more of a social movement."
Earlier today, he released a document entitled 'Working with Women', in which he pledges to make his shadow cabinet 50 per cent women if he is elected as leader.
Join our new commenting forum
Join thought-provoking conversations, follow other Independent readers and see their replies