Jeremy Corbyn tells Britain's banks: watch out for a windfall tax in 2020
Corbyn says he would punish banks that were bailed out by the Government following the financial crash with a levy on their excess profits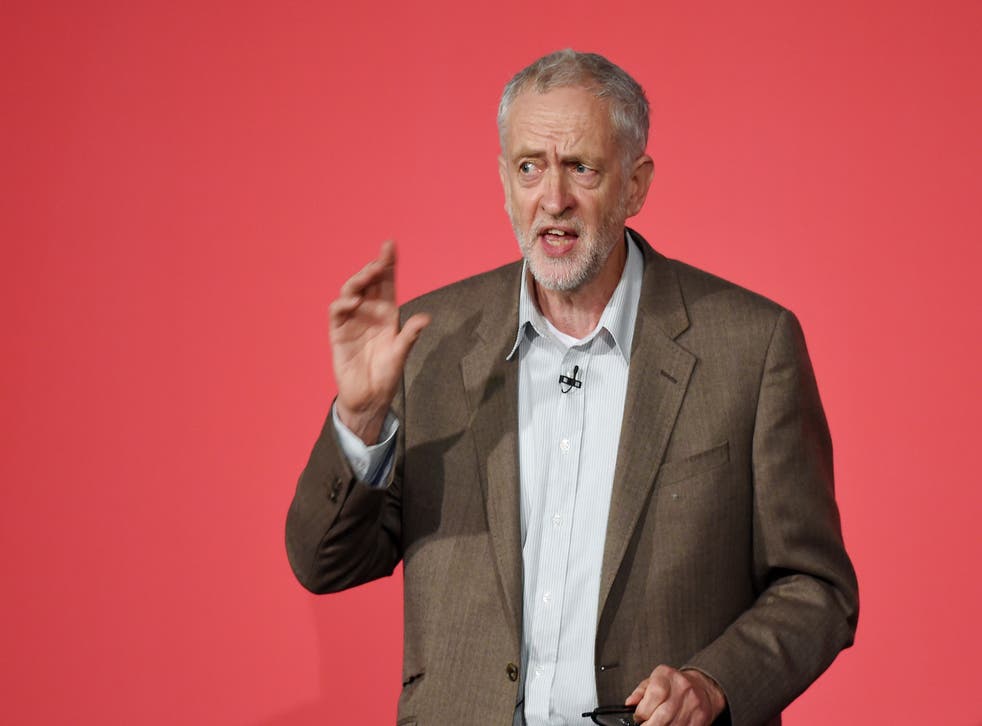 Jeremy Corbyn has told Britain's banks to "watch out" for a windfall tax if he is elected Prime Minister in 2020.
Drawing loud applause from his supporters at a final rally before the Labour leadership result is announced tomorrow, the radical left-winger said he would punish banks that were bailed out by the government for their role in the financial crisis by introducing a one-off levy on excess profits.
Mr Corbyn compared his idea to the windfall tax on privatised utilities by the Labour government in 1997, which was used to fund its welfare to work programme.
He said the proceeds of the windfall tax would go towards public investment in hospitals, schools, the railways, the welfare system, high-tech industry and the creation of green energy jobs.
"Can we recognise that the banking crisis in 2008 was not caused by the excessive wages of those that sweep the streets of Islington, or the wages of nurses in our local hospital, or the wage of any other public sector worker," Mr Corbyn said in a speech in his home constiuency of North Islington. "It was caused by an out-of-control banking system."
He continued: "George Osborne, the chancellor of the Exchequer, is now selling the shares, some of them in RBS, at a loss.
"And John [McDonnell and I were discussing this and we've got news for Osborne and news for all those others: Those people who think they can mop up public assets on sale by this government at knock-down prices need to think very carefully. In 1997, we planned directly to introduce the windfall tax on those who had made excessive profits; we're going to do the same again in 2020."
Labour leadership: The Contenders

Show all 4
The speech was a homecoming for Mr Corbyn after a summer that has seen him take the leadership contest by storm. He started out as rank-outsider, scraping into the leadership race with seconds to spare exactly 100 days to go.
John McDonnell, his campaign agent and fellow Labour MP, revealed that the final two MPs needed to nominate him only cast their votes 10 seconds before the deadline.
Mr Corbyn praised his "powers of persuasion," while Mr McDonnell, also speaking at last night's rally, said he would "forever be grateful" to those final two MPs who backed him.
"I'm not going to tell what deals we did - that's for the memoirs," he said to loud applause.
The hall in north London was packed to the rafters with supporters cheering on the man they hope will shift Labour back to the left where they believe it belongs.
Join our new commenting forum
Join thought-provoking conversations, follow other Independent readers and see their replies