Jeremy Corbyn tells Labour MPs: if you don't back me, the grassroots will rise up
Corbyn said that MPs should remember they were only in Parliament because Labour Party members 'worked night and day' to get them there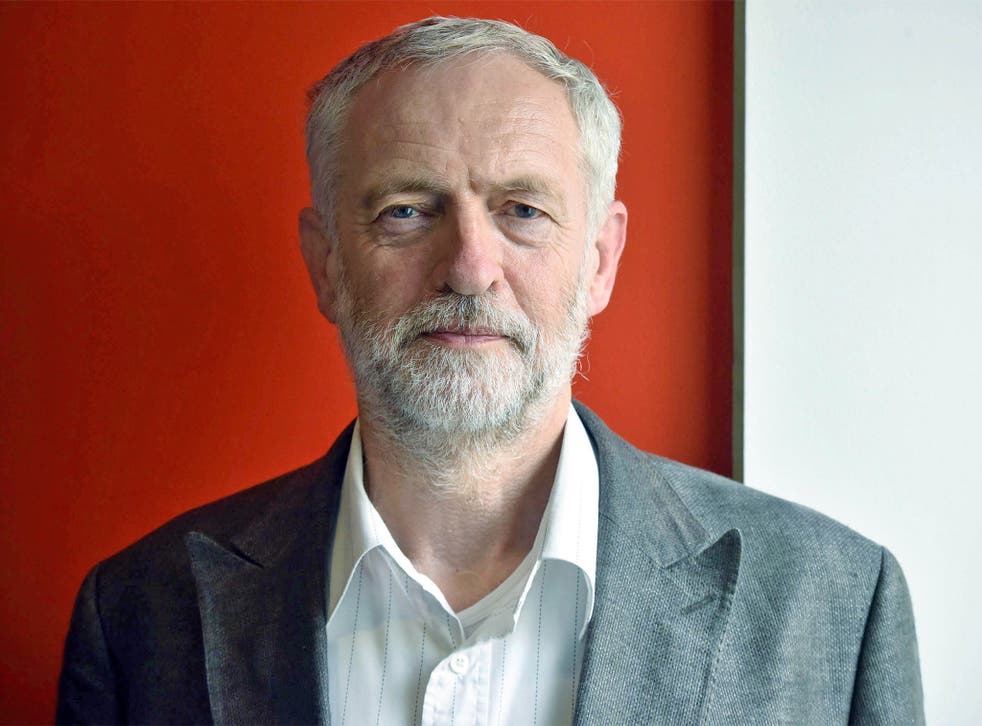 Jeremy Corbyn issues a stark warning today to Labour MPs that he expects them to back his radical agenda to reshape the party or face organised revolts by his army of grass-roots supporters.
In a barely coded threat to the right of the party, Mr Corbyn told The Independent that MPs should remember they were only in Parliament because Labour Party members "worked night and day" to get them there.
He called on them to "recognise" that there was a "huge thirst for significant change in the party" and not to "stand in the way" of reforming the party.
"I will absolutely use our supporters to push our agenda up to the parliamentary party and get them to follow that," he said. "We have to encourage the Parliamentary Labour Party to be part of that process and not to stand in the way of democratising the party and empowering the party members. It is going to be an interesting discussion."
Labour leadership: The Contenders

Show all 4
Mr Corbyn's comments will fuel fears on the right of the party that his election will precipitate a return of the "trigger ballot" fights of the 1980s where those on the left of the party attempted to deselect MPs who disagreed with the party's left-wing platform.
Privately, some Labour MPs have told The Independent that they fear they will be "purged" under the cover of boundary changes that are likely to mean large numbers of MPs have to seek early reselection ahead of the next election.
In his comments, Mr Corbyn did little to dismiss these fears, warning that he expected his parliamentary colleagues to back his plan for policy-making to be devolved to his new army of supporters who have propelled him to be the favourite in next month's contest.
"I just want to remind my dear friends in the Parliamentary Labour Party that we are honoured to be members of Parliament," he said. "We have been supported by the Labour Party to become Labour members of Parliament.
"But we are not the entirety of the Labour Party – we are part of the Labour Party. And I want to see real democracy so this election gives a very strong mandate for change within our society."
Asked about his own record as Labour's most rebellious MP under Tony Blair, Mr Corbyn suggested that he was prepared to accept limited numbers of "principled" rebellions but that MPs could not ignore the views of the wider party.
"I've taken what I believed to be a principled stand on issues and if people have some passionate disagreement the party is big enough to cope with that," he said.
"What I find disappointing is those who say we're going to be against everything no matter what it is. That's slightly odd.

"I hope that they will respect the view that no policy is changed by the election of a leader. The election of a leader puts someone in a position who has a mandate to promote change.
"I hold my hand out: let's work together on the principles we've put forward, on economy, on welfare, on foreign policy, on environment, on peace, on justice, on equality.
"Let's oppose what the Tories are doing and not think that somehow or other we can ape the Tories and get more support as a result. Politics doesn't work like that."
Mr Corbyn also revealed that significant number of Labour MPs had privately offered their support and predicted that many others would follow should he be elected.
"A lot of MPs have contacted me privately and said they're looking forward to working with me. They are people that I had not necessarily expected to do so," he said.
"It is [also] quite interesting the number of MPs who have not been taking part in this shrill shouting match that has been going on. Many have said nothing."
Join our new commenting forum
Join thought-provoking conversations, follow other Independent readers and see their replies