Jeremy Corbyn: Tony Blair could face war crimes trial over 'illegal Iraq invasion'
Labour leadership favourite warns former PM ahead of the impending Chilcot inquiry report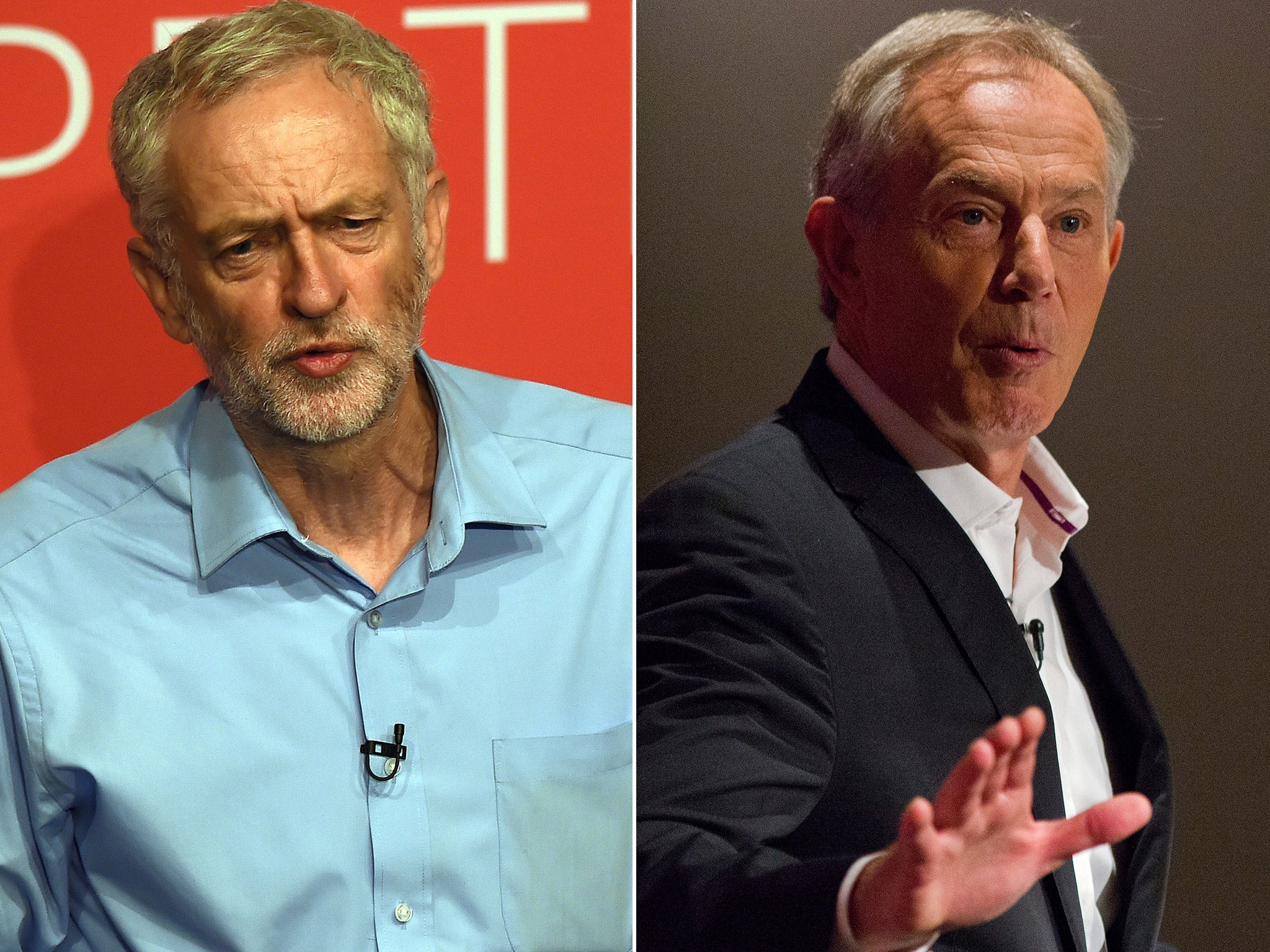 Tony Blair could be made to stand trial for war crimes, according to the current Labour leadership contender Jeremy Corbyn.
The veteran left winger said the former prime minister was reaching the point when he was going to have to deal with the consequences of his actions with the coming Chilcot inquiry report.
"I think it was an illegal war," he said in an interview with BBC2's Newsnight adding that former UN secretary general had confirmed that. "Therefore he (Blair) has to explain that," Corbyn said.
"We went into a war that was catastrophic, that was illegal, that cost us a lot of money, that lost a lot of lives," he added. "The consequences are still played out with migrant deaths in the Mediterranean, refugees all over the region," he said.
Pressed on whether Mr Blair should be charged with war crimes, he said: "If he's committed a war crime, yes. Everyone who's committed a war crime should be."
However, he admitted he didn't know whether Blair would be tried, although he said it might be possible.
Tony Blair: A career of controversies
Show all 11
His remarks are likely to infuriate Mr Blair's supporters in the party while once again highlighting the deep divisions that remain over the most controversial decision of his premiership.
Blair recently attacked Corbyn's platform as "old fashioned" and claimed he was the "Tory preference" to lead Labour.
The former Prime Minister also claimed a "traditional leftist position" was not the way to win a general election, despite growing support for the Islington North MP.
Amidst a growing surge of support for Corbyn, former Home Secretary Alan Johnson also claimed that the Labour Party should "end the madness" and elect Yvette Cooper.
Describing Corbyn as "cheerfully disloyal" he said in an article for The Guardian that she has "the intellect, the experience and the inner steel" to succeed.
Join our commenting forum
Join thought-provoking conversations, follow other Independent readers and see their replies