Jeremy Corbyn: Tough days ahead for Labour leader amid resignations, PMQs and resistance within the party
At least talk of an immediate coup has died down in recent weeks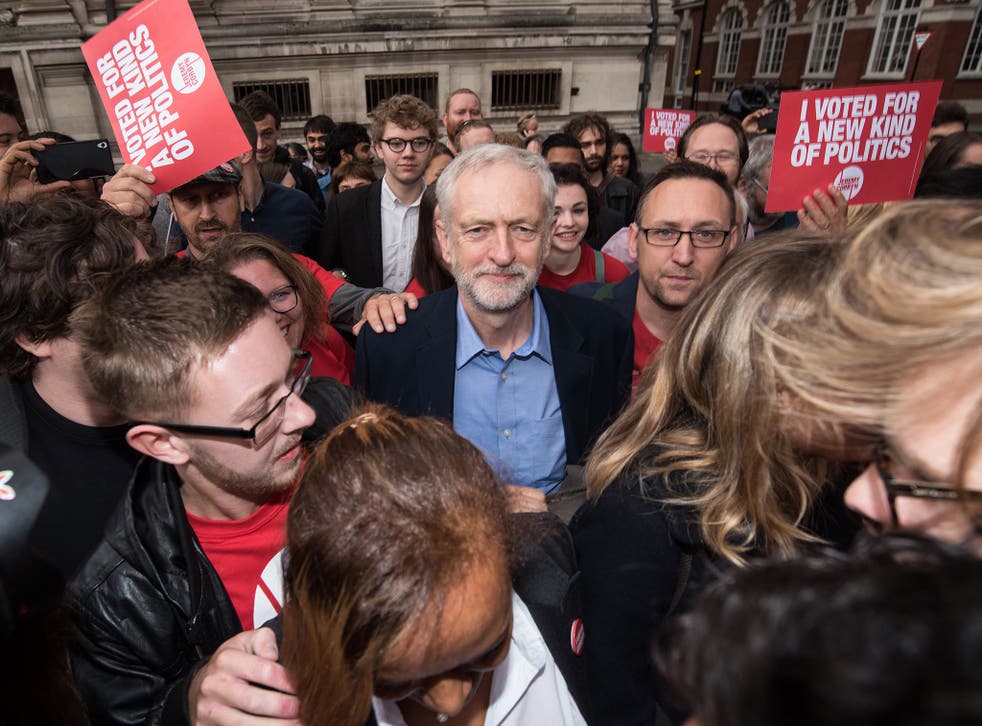 It is 128 days since Ed Miliband announced his resignation as Labour leader, but in case, after four months of gruelling campaigning, his successor Jeremy Corbyn feels he has earned a break, he is to be disappointed. True, he has pulled out of The Andrew Marr Show today, in what should have been one of his first major interviews as leader. But there are other events over the next few weeks that Mr Corbyn simply cannot avoid – as well as more politically dangerous elections and referendums in the months and years ahead.
Mr Corbyn has said that he would only 'possibly' serve as leader (and it may not be entirely his decision) until 2020. But if he is to remain at the helm of an ideologically disparate party, he will have to negotiate all of the below.
Immediate challenges
David Cameron has aimed a blow at the heart of Labour's finances and principles with the Trade Union Bill, scheduling its second reading for tomorrow. Mr Corbyn will have to mount a rabble-rousing attack on the Bill, which curbs the amount that unions could donate to Labour.
Mr Corbyn was previously an organiser of the National Union of Public Employees, which is now part of the Unison public service union. He signalled his intent to mobilise MPs against the plans in his victory speech, arguing that with this Bill "the Tories will show what they are really made of", and that it is designed to "shackle democratic unions and destroy another element of democracy within our society".
On 14 September, he will have to address a Parliamentary Labour Party that almost entirely supported candidates other than him. Shadow Cabinet members have already resigned, with more threatening to do so, while Chuka Umunna and Tristram Hunt have already had the first meeting of Labour for the Common Good. This group will offer a home for leading and up-and-coming MPs who think Mr Corbyn's leftward march will see the party kept in opposition for a generation.
Mr Corbyn will face a stern test of his debating powers at Prime Minister's Questions on 16 September, and there are fears that he has not prepared thoroughly enough. He declared his intention to change the format of PMQs by inviting party members to submit questions for him to put the the PM. "My questions will be your questions," he said. For his part, Mr Cameron already seems well prepared to tear into Mr Corbyn's policy stances from the off. The Conservatives' broader tactics will be to outline what they see as the danger Mr Corbyn presents to financial and national security.
At least talk of an immediate coup has died down in recent weeks, and such an overwhelming victory would mean any knife-wielding would alienate Labour's new members and supporters. The rules state that a fresh contest can only be forced if 20 per cent of the party – 47 MPs – back a single alternative candidate ahead of party conference, which starts in two weeks.
As leader, Ed Miliband used to start drafting his conference speech as early as June, when he would at least discuss with aides the broad themes he would like to tackle. Mr Corbyn has not had the time to prepare, but must come up with an address that convinces more moderate Labour supporters that his will be an inclusive leadership.
Medium-term hurdles
The Scottish elections in May are a major test for Mr Corbyn in a way they would not have been for other candidates, who would simply have been hoping for damage limitation. Mr Corbyn is expected to take seats and vote-share off the dominant SNP, which has proved so successful through an anti-austerity rhetoric that has taken voters from Labour in droves.
However, if Mr Corbyn's more left-wing message, plus a popular new Scottish Labour leader in Kezia Dugdale, means Labour regains some ground, he could see his leadership strengthened to the point where potential rebels dare not attempt to move against him. He will also be hoping for gains in the Welsh Assembly, where Labour is currently one seat short of an outright majority.
Sadiq Khan, the former shadow justice secretary, won Labour's London mayoral nomination on 11 September, trumping the favourite, Tessa Jowell. Zac Goldsmith, the environmentalist MP, is expected to secure the Conservative nomination, but Mr Corbyn will be hoping that Mr Khan's renowned campaign organisational skills will see Labour win back the capital in May.
The European Union in/out referendum is also expected next year. Most leading MPs are pro-EU, but Mr Corbyn is considered to be broadly Eurosceptic.
The new leader will have to lay out his position on a referendum, and, if he does veer towards a Brexit, will have to find a way of keeping his Shadow Cabinet united. For example, the new deputy, Tom Watson, has told The Independent on Sunday that he will be campaigning for Britain to remain in the EU, come what may.
Long-term threats
Most obviously, Labour's resistance movement will take the opportunity to undermine Mr Corbyn's leadership as soon as his honeymoon period appears to be over. Critics will grow restless if Labour's standing in the polls fails to improve, increasing the risk of a coup in the second half of the Parliament.
Mr Cameron has said this will be his last term of office, meaning that Mr Corbyn will also have a new de facto Conservative leader, if not prime minister, to deal with before the next general election.
Finally, there is the little matter of 2020 election itself.
Join our new commenting forum
Join thought-provoking conversations, follow other Independent readers and see their replies