Jeremy Corbyn 'would be campaigning for Brexit if he was not Labour leader', says long-time ally Tariq Ali
The Labour leader was forced to refute comments by his brother Piers that his pro-EU stance is a 'party management' issue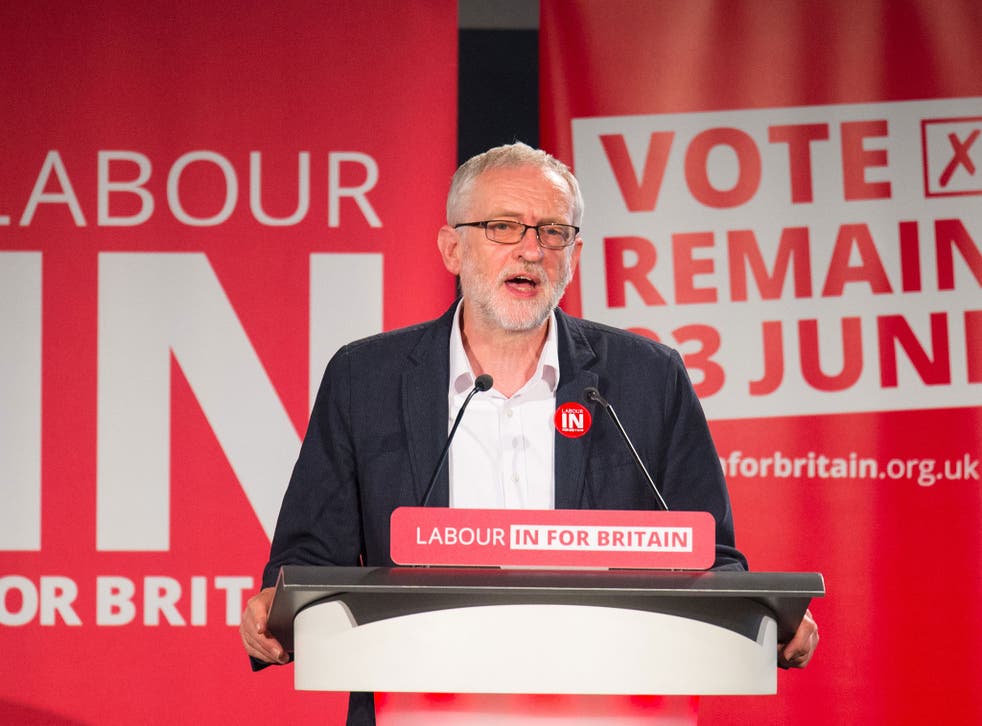 Jeremy Corbyn is "completely opposed to the EU" and would be campaigning for a vote to leave if he was not leading the Labour Party, one of his oldest political allies has claimed.
Tariq Ali, the veteran left-wing writer who has known Mr Corbyn for forty years, told the New Yorker magazine that he had no doubt that were he still a backbencher he would be making the case from the left for Brexit.
In a separate article for the London Review of Books Mr Ali claimed that Mr Corbyn had had to "shelve" his true beliefs for the "time being" because they were "so alien to the Parliamentary Labour Party".
Mr Corbyn has faced repeated criticism for his 'lacklustre' support for the 'in' campaign but has denied that privately he would like to see Britain leave the EU.
On Sunday he was forced to refute comments by his brother Piers that he was secretly opposed to the EU but had decided to campaign for in as a "party management" issue.
"He is a weather forecaster, not a psychologist," he told Peston on Sunday.
Mr Ali made his remarks after a public meeting of entitled EU: The Case for Left Exit at which he spoke.
What has the EU ever done for us?

Show all 7
Asked, by the magazine, if Mr Corbyn would have been likely to attend the meeting if he was not Labour leader Mr Ali replied: "Without any doubt" adding "Jeremy is completely opposed to the EU."
Mr Ali's comments are significant given his long standing political and personal ties to Mr Corbyn. They have shared countless platforms together supporting a variety of causes and Mr Corbyn's private views would be well known to him.
They back up what Piers Corbyn told the New Statesman when he said: "I agree very much with what [Labour MP] Graham Stringer said – he said he'd been with Jeremy through every lobby, against Maastricht, against this and that. And he said he thought Jeremy was doing a party management operation on this."
But senior Labour sources say that since becoming leader Mr Corbyn has never made any attempt to argue that the party should campaign to leave in the referendum.
They point out that in the last week he has taken part in a number of Labour In events and will continue to actively campaign for a Remain vote in the run-up to the June 23 poll.
"From the very beginning when we were having meetings about the party's position Jeremy was always very clear that we would be supporting the 'in' campaign.
"Whatever his views in the past there has been no evidence of them recently."

Join our new commenting forum
Join thought-provoking conversations, follow other Independent readers and see their replies