John Healey: Labour frontbencher warns of Ukip threat as Oldham West and Royton prepares for byelection
He will tell Labour's election post-mortem that 'traditional policy responses alone' will not stop Ukip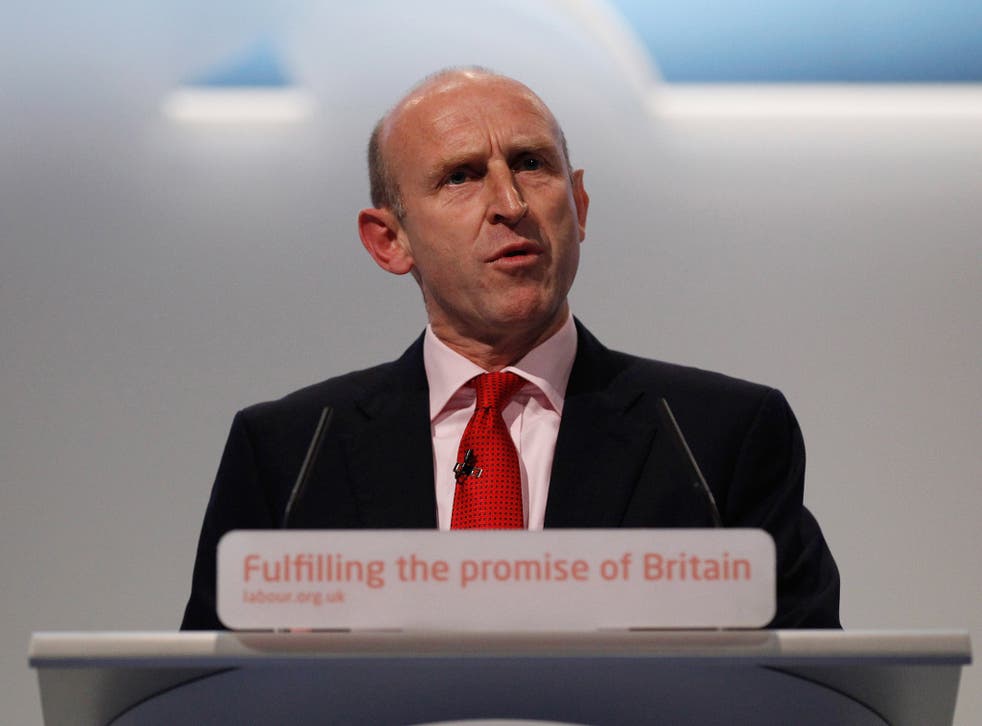 Labour must not make the mistake of under-estimating the electoral threat it faces from Ukip, a senior frontbencher warned ahead of the first major test of Jeremy Corbyn's popularity.
A by-election is set to be called in Oldham West and Royton following the death of the veteran MP Michael Meacher on 21 October. Ukip, who came second in the constituency at the general election, have said they will pour resources into the contest in an attempt to capture the seat.
Nigel Farage's party came within a few hundred votes of victory last year in the neighbouring constituency of Heywood and Middleton when it achieved a 18.5 per cent swing – less than it requires in Oldham.
John Healey, who is studying the impact of Ukip for Labour's review of its election defeat, told the Independent: "We left it late in the last parliament to wake up to the threat to Labour support from Ukip. We must not make the same mistake in this parliament."
Mr Healey, the shadow Housing Minister, said: "I would expect Ukip to make a strong showing in Oldham West and Royton."
He will tell Labour's election post-mortem that "traditional policy responses alone" will not stop Ukip.
"The strength of Ukip's appeal is emotional and cultural. We have to give people hope in areas which have seen long economic decline. We have to be better at understanding day-to-day pressures and offer hope for the future."
Potential Ukip candidates in Oldham West include its deputy leader, Paul Nuttall, and Mohammed Masud, who stood in nearby Rochdale at the election.
"It's a big ask, but we are certainly fighting it to win. We've got good people on the ground and a good organisation on the ground," a Ukip source said. "I can't imagine the Labour voters of Oldham are enamoured of the pro-Irish Republican side of the Corbyn agenda."
An early front-runner for the Labour nomination is Jim McMahon, the leader of Oldham Council, who was named council leader last year.
The rise and rise of Ukip – the new party of the protest voter

Show all 3
However, he could run into opposition from left-wingers who view his political outlook as too centrist.
Mr Meacher, a strong supporter of Jeremy Corbyn, won the seat with 55 per cent support at the election, with 23,630 votes, compared with 8,892 for Ukip and 8,187 for the Conservatives.
However, his huge share of the vote could reflect his personal popularity in a constituency he represented for 45 years.
Join our new commenting forum
Join thought-provoking conversations, follow other Independent readers and see their replies