John McDonnell says capitalism isn't working in its current form
Labour's Shadow Chancellor says he wants to 'break the neo-liberal straitjacket' on economic policy in Europe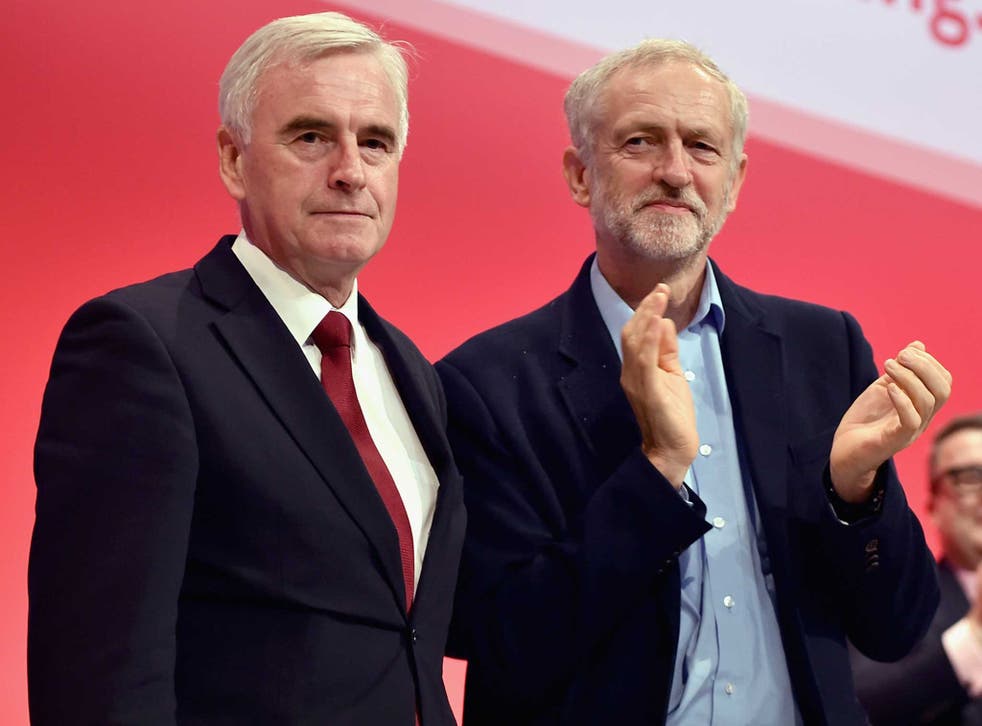 Capitalism in its current form is not working for Britain, Labour's Shadow Chancellor John McDonnell has said.
Mr McDonnell, a long-standing critic of free market capitalism, said he wanted to "break the neo-liberal straitjacket" on economic policy in Europe.
His comments came as he was asked whether he stood by a quote in an interview with the New Yorker magazine, in which he said ending capitalism was "what we're about".
He told BBC Newsnight: "I don't believe capitalism serves the interest of our country at the moment.
"I want to transform our economic system. That means transforming capitalism. That means working through institutions like the European Union to make sure they are more open and democratic so we can break the neo-liberal straitjacket there is on economic policy within Europe."
Asked whether he was therefore happy sharing a pro-Remain platform with institutions like the IMF and Goldman Sachs he said that he wanted Britain to remain an EU member to argue for economic reform from within.
The most ridiculous claims made about Jeremy Corbyn

Show all 11
"If you're outside the EU at the moment, on economic policy it means you will be shouting down the letterbox," he said. "You will not be in there negotiating, you will not be working alongside other socialist and social democratic parties, and other progressive movements to transform Europe, to transform our economic system, that means transforming capitalism."
Mr McDonnell's appointment to the post of Shadow Chancellor by Labour leader Jeremy Corbyn last year raised eyebrows when it was noted that his Who's Who entry lists "generally fomenting the overthrow of capitalism" as one of his hobbies.
Join our new commenting forum
Join thought-provoking conversations, follow other Independent readers and see their replies