John McDonnell claims his Mao Zedong joke put the serious issue of asset sales to China on the agenda
The shadow chancellor had presented George Osborne with a copy of Mao Zedong's Little Red Book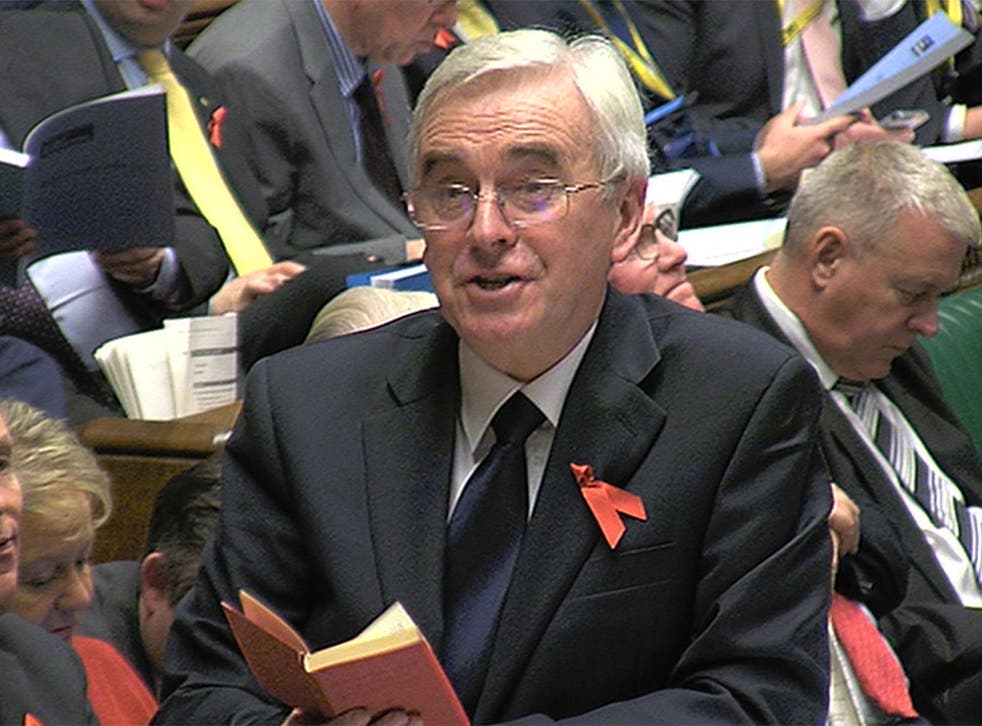 John McDonnell has defended a gag in which he quoted Mao Zedong's red book during his response to the Chancellor's autumn statement.
The shadow chancellor said he wanted to "bring a bit of humour and flamboyance" to politics and had managed to put the issue of asset sales to foreign state owners on the agenda.
The Chancellor had been trying to make a point about the Government's deals to sell UK infrastructure to the Chinese government, which is run as a one-party state by the Chinese Communist Party.
"To assist Comrade Osborne about dealing with his new found comrades, I have brought him along Mao's Little Red Book," he had said, producing a copy of the book and quoting from it.
"I thought it would come in handy for you in your new relationship."
George Osborne however quipped: "Oh look! It's his personal signed copy!" Commentators on social media were highly critical of the gag.
Mr McDonnell told the BBC that he had been successful at putting the issue of asset sales to China on the agenda.
"It was a joke, but I was trying to force another issue on the agenda. It's done that. You sometimes need a bit of flamboyance and a bit of jocular approach to these things," he said.
"But it's a serious issue, which is about the sell-off of British assets. Yesterday in the statement the Chancellor has brought forward another £5bn of foreign assets and a lot of that will go to foreign owners.
"The point I was making is that actually that also has implications, not only the loss of assets to the British public but also that has implications for our balance of payments as those assets are then used to take income out of our country. It's a serious point but I somehow had to break through and get that onto the agenda."
Asked whether his move had backfired, Mr McDonnell said it hadn't.
"If I hadn't done that we wouldn't be talking about it at the moment. Usually the shadow chancellor's speech sinks below the surface – we're talking about it now, and I think amongst the British public many people share my concerns."
The Autumn Statement saw the Government U-turn on its cuts to tax credits pending the launch of Universal Credit and spare the police budget cuts, amongst other measures announced.
Join our new commenting forum
Join thought-provoking conversations, follow other Independent readers and see their replies