John Prescott responds to Jamie Reed's resignation after Jeremy Corbyn victory: 'Who's he?'
Former Deputy PM did not seem fazed at the shadow health minister stepping down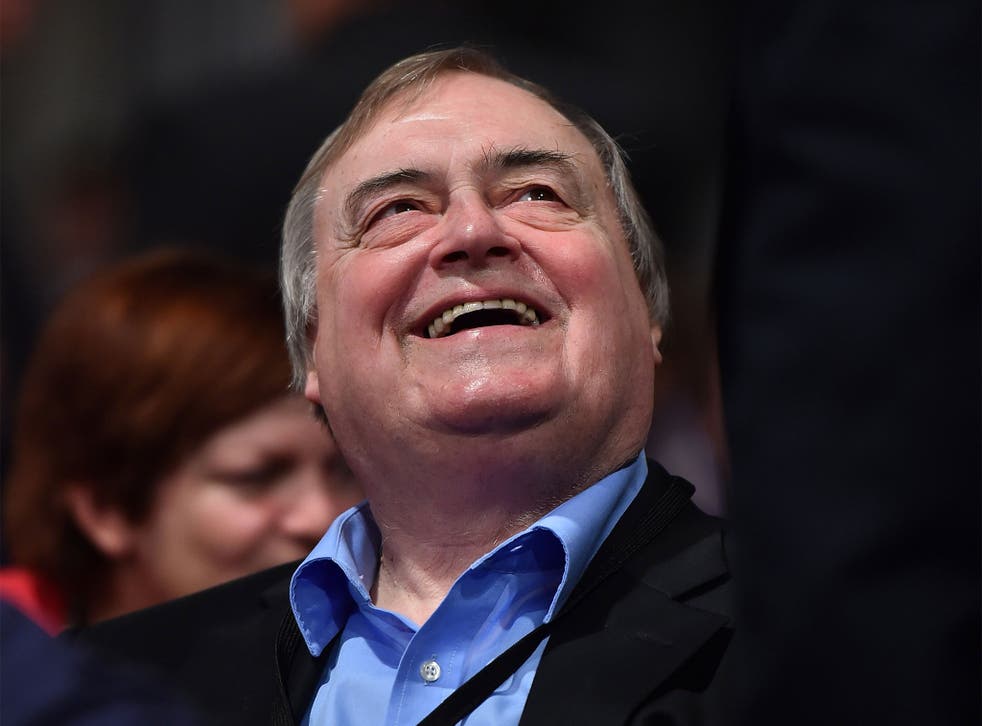 Shadow health minister Jamie Reed announced he was stepping down from Labour's front bench seconds after Jeremy Corbyn was confirmed as leader.
While Mr Corbyn has not responded to Reed's resignation, if the reaction of party grandee John Prescott is anything to go by we doubt he is too upset.
Asked live on BBC news to respond to the resignation, the former Deputy Prime Minister told interviewer Jane Hill "who is Jamie Reed? Is he in our party?"
Lord Prescott then had to be reminded "he's the shadow health minister". Awkward.
In an interview with Channel 4 News three days before the Labour leadership result was announced, Lord Prescott condemned the "abuse" that Mr Corbyn and his supporters had faced. He added: "I don't think you should abuse any of the candidates, and that's what has gone on."
Join our new commenting forum
Join thought-provoking conversations, follow other Independent readers and see their replies