Parents to create wind-farm outside Downing Street to urge coronavirus recovery tackles climate change
Julie Walters and Lily Cole sign open letter urging green policies in response to pandemic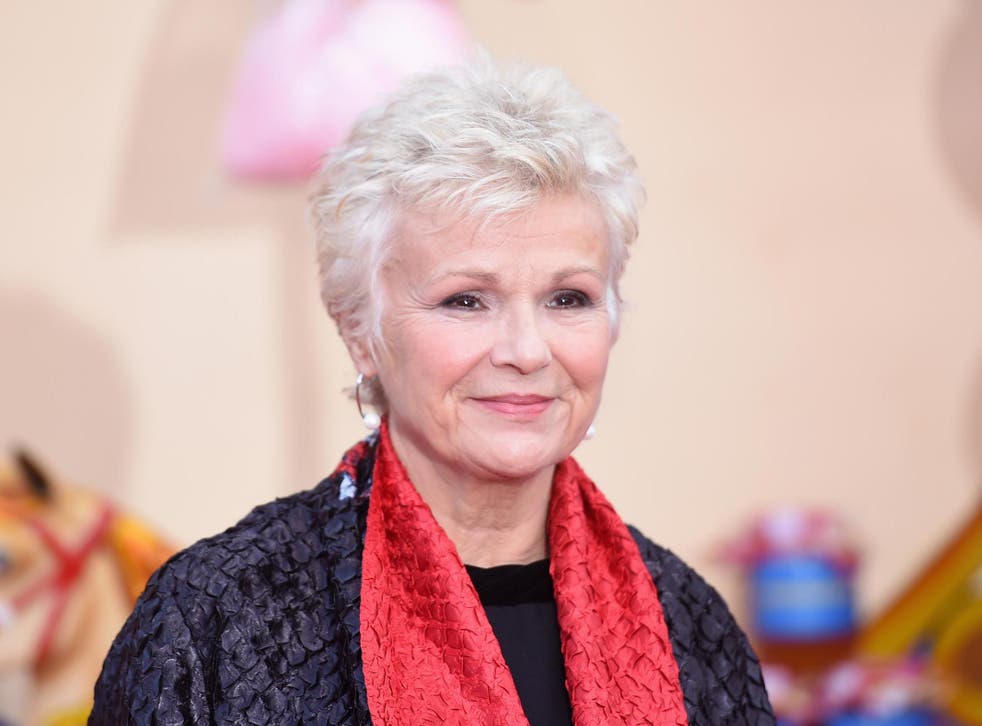 More than 100 high-profile parents have urged Boris Johnson to ensure the recovery from the coronavirus crisis tackles climate change.
An open letter asking the prime minister to ensure the response to the Covid-19 emergency takes climate change into account has been signed by Julie Walters and Lily Cole, two actors, Paloma Faith, a musician, Chris Packham, the TV naturalist, and others.
Parents will gather outside Downing Street on Sunday where they will create a real-life wind farm with handheld bamboo turbines to signify the low-carbon recovery they say is required "to create jobs for our children today and help ensure a safe climate tomorrow".
The demonstration is organised by Mothers Rise Up and Parents for Future UK, two parent-led campaign groups coordinating the open letter which are demanding low-carbon investment.
Becky Wynn, who has helped organise the demonstration, told The Independent the protest would predominantly consist of mothers and their children.
The mother of two, whose children are four and six, said: "We would love to have more dads standing with us as well. We want a green recovery. We want climate change to be addressed as we recover from the coronavirus pandemic. Some of the women involved in the movement were inspired to take action by their children who joined the youth strike.
"Our marches last year happened because of seeing the youth strikes and parents realising grownups need to take responsibility too and it shouldn't just be on the shoulders of our children. Climate change is going to affect the lives of our children and grandchildren.
"It is getting worse. We are seeing more natural disasters. For example the wildfires in Australia. Because it has been such a crazy year, you almost forget about climate change. But it has not gone away. Scientists say we have only really got the next 10 years to take action. The more emissions we put into the air right now the worse it's going to get."
Ms Wynn, who lives in London and got involved in the campaign last year, said demonstrators would follow social distancing rules.
The open letter which asks Mr Johnson not to "build our way out of one disaster by supercharging the next" was signed by 115 parents in total – with signatories including economists, business leaders, scientists, union leaders, musicians, religious leaders, actors, teachers, and doctors.
Dr Rowan Williams, former Archbishop of Canterbury, World Health Organisation ambassador Rosamund Kissi-Deborah, Martha Lane-Fox, a businesswoman, actor Tamzin Outhwaite, Michael Morpurgo, a children's author, Professor Robert Winston, a scientist, and Lorraine Kelly and Konnie Huq, both presenters, also signed the letter.
The parents' demand for a low-carbon recovery are centred around two fears – both climate change's overall impact on their children's future and the coronavirus crisis' effect on their children's ability to get work.
Julie Walters said: "The pandemic has brought worry and heartache to millions of families in the UK and beyond. We all want governments to do everything in their power to stop the virus spreading and get people back on their feet. For the sake of our children, we also need governments to put the same energy and investment into preventing an even greater climate catastrophe from unfolding across the globe."
Climate change: Decade's defining issue in pictures

Show all 20
The parents say letting climate emissions return to pre-Covid-19 levels will have "catastrophic consequences for children's lives and livelihoods with those from the poorest and most disadvantaged communities in the UK, and across the globe, being hardest hit".
Ms Kissi-Deborah, whose daughter had a fatal asthma attack due to air pollution, said: "Air pollution kills 40,000 people in the UK every year and new research also shows that the coronavirus is more deadly in areas of high air pollution. Ensuring every child, woman and man in the UK has clean air to breathe should be a government priority for the sake of our health, our economy and our climate."
The letter states it is not necessary to have a "trade-off between creating jobs now and building a fairer, safer world for all our children" and draws attention to studies which have found low-carbon investment can generate a greater quality and quantity of jobs than restoring an "outdated fossil fuel economy".
Dr Rebecca Willis, of Climate Assembly UK, said: "As a climate expert, I know that urgent decisive action is needed to tackle the climate crisis. As a parent I know we owe it to them to act."
Join our new commenting forum
Join thought-provoking conversations, follow other Independent readers and see their replies