Julien Blanc: Lynne Featherstone urges Home Office to deny 'pick-up artist' UK visa
Blanc's UK 'dating seminar' tour is due to start this month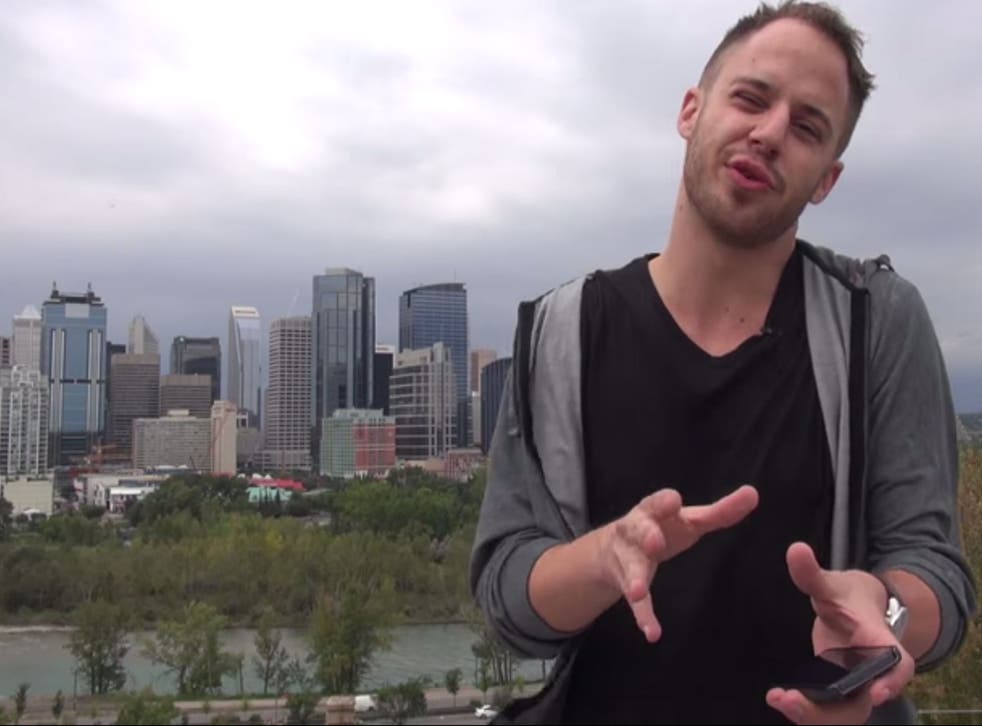 Home Office minister Lynne Featherstone has urged her department to deny 'pick-up artist' Julien Blanc a UK visa amid growing pressure to refuse him entry.
An online petition calling on Home Secretary Theresa May to deny him a visa has already gained more than 120,000 signatures.
Blanc has attracted widespread criticism for holding "dating seminars", which suggest men harass and abuse women - including by choking them – as a way of attracting them.
Blanc, who calls himself "the international leader in dating advice", was forced to swiftly exit Australia after his visa was withdrawn, ending that leg of his tour prematurely.
He is scheduled to arrive in the UK for a tour dates in February, where he will advise men how to "game" women in a seminars.
Speaking to The Guardian, Ms Featherstone said: "As the Home Office minister with responsibility for tackling violence against women and girls, I am extremely concerned by the sexist and utterly abhorrent statements Julien Blanc has made about women.
"If he was allowed to perform in the UK I have no doubt that cases of sexual harassment and intimidation would increase."
Controversial videos of Blanc's behaviour at his seminars have apparently seen him telling an audience: "At least in Tokyo, if you're a white male, you can do what you want. I'm just romping through the streets, just grabbing girls' heads, just like, head, pfft on the d**k. Head, on the d**k, yelling, 'pikachu.'" He was then seen to demonstrate this with a female member of the public.
His 'Pimp my Game' website also promises to "make girls beg to sleep with you after short-circuiting their emotional and logical mind".
It adds that "it's offensive, it's inappropriate, it's emotionally scarring, but it's damn effective… just kidding…"
Blanc promoted his work using hashtag #ChokingGirlsAroundtheWorld.
Labour has also challenged May to ban him from visiting Britain. In a letter to the Home Secretary, Yvette Cooper urged officials to "gather further evidence about his activities, with a view to exercising your exclusion powers to prevent him coming to the UK".
Register for free to continue reading
Registration is a free and easy way to support our truly independent journalism
By registering, you will also enjoy limited access to Premium articles, exclusive newsletters, commenting, and virtual events with our leading journalists
Already have an account? sign in
Register for free to continue reading
Registration is a free and easy way to support our truly independent journalism
By registering, you will also enjoy limited access to Premium articles, exclusive newsletters, commenting, and virtual events with our leading journalists
Already have an account? sign in
Join our new commenting forum
Join thought-provoking conversations, follow other Independent readers and see their replies