'Keep Calm' rape T-shirts taken off site
MP demands Amazon makes reparations for selling tops 'encouraging' sexual violence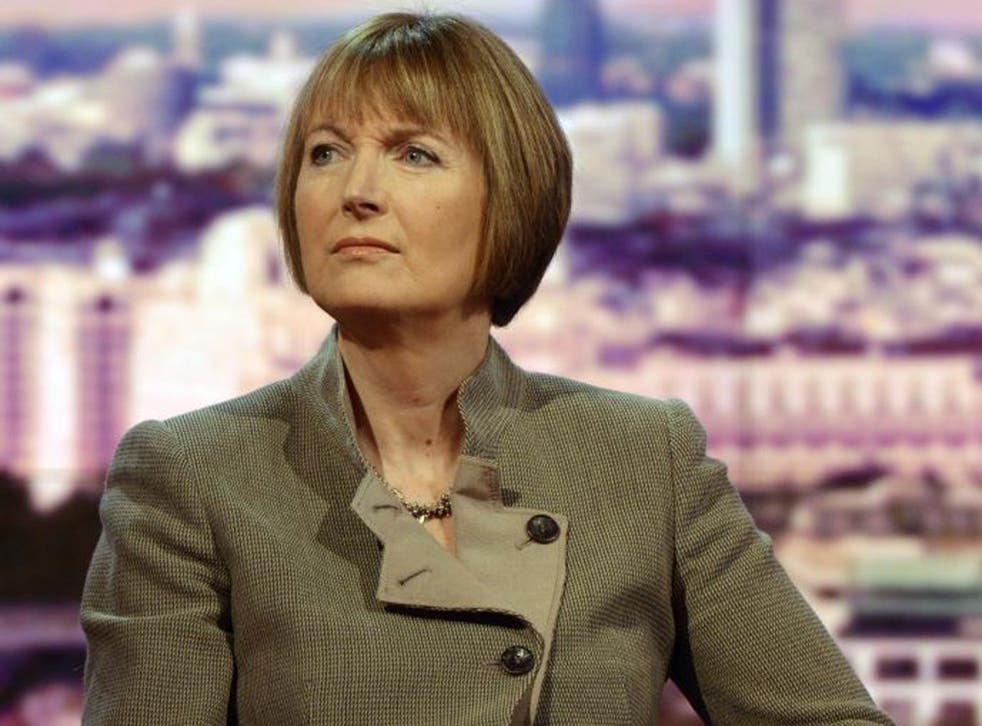 Harriet Harman, the shadow Culture Secretary, last night called on the online retailer Amazon to make a "substantial donation" to a women's refuge last night as an apology for selling T-shirts on its website which appeared to encourage the sexual and physical abuse of women.
The internet giant seemed to be offering for sale T-shirts emblazoned with slogans such as "Keep Calm and Hit Her," on its UK site yesterday morning, for £14.99–£16.99, only hours after it was pressured into removing other garments by the same company, which read "Keep Calm and Rape a Lot" and "Keep Calm and Rape Them". Amazon took down pages offering the rape T-shirts by mid-morning after receiving hundreds of angry complaints.
Harriet Harman told The Independent on Sunday that Amazon's decision to sell the T-shirts in the first place was "absolutely outrageous". She added: "Domestic violence and sex offences are not something people should make money out of. [Amazon's] supposed to be a public company.
"My suggestion is they give all profits they made from it to a women's refuge." She also suggested they might give a "substantial donation" to End Violence Against Women and Women's Aid.
The company behind the controversial clothing, Solid Gold Bomb, was launched in Melbourne, Australia, in 2008 and has printing facilities in the US and Oxford. Its website boasted of selling "over a million T-shirts during the global financial crisis"; other T-shirts in the same range read: "Keep Calm and Knife Her," "Keep Calm and Choke Her," and "Keep Calm and Grope On".
By 11.30am yesterday, an Amazon UK spokesperson was saying the "Keep Calm and Hit Her" T-shirts were "not available for sale". None of the offensive tops was available by yesterday afternoon. The company failed to answer additional questions, including how long the garments had been on sale or when the decision was made to take them off the site.
Sophie Bennett, the campaigns and policy officer for Object, which challenges the objectification of women, said: "These T-shirts are not harmless fun. The are dangerous and intimidating. In promoting rape and normalising abuse, they create a context in which violence against women is acceptable."
Lisa Clarke, from the No More Page 3 campaign, said the T-shirts "show a distinct lack of respect towards women.
Critics also voiced their anger on Amazon's website and Twitter. One online reviewer posted: "Advocating violence against women is unacceptable. This product perpetuates sexism and is absolutely despicable." The former Labour deputy leader John Prescott tweeted: "First Amazon avoids paying UK tax. Now they're making money from domestic violence."
Solid Gold Bomb, which yesterday had taken its Facebook and Twitter pages off-line, was unable to comment yesterday afternoon. When the company withdrew the rape T-shirts, it issued a statement on its website.
"The slogan," it said, "had been automatically generated using a scripted computer process running against hundreds of thousands of dictionary words. Any offensive items that are remaining are certainly in the deletion queue and will be removed as soon as the processing is complete."
While it said the company "did not in any way deliberately create the offensive T-shirts in question", it added: "We're sorry for the ill-feeling this has caused!"
Join our new commenting forum
Join thought-provoking conversations, follow other Independent readers and see their replies