Ken Clarke: Andy Burnham is 'a paler version of Nigel Farage' following anti-immigration comments
Mr Burnham provoked controversy when he appeared to attack freedom of movement, warning it caused economic pressure on the north of England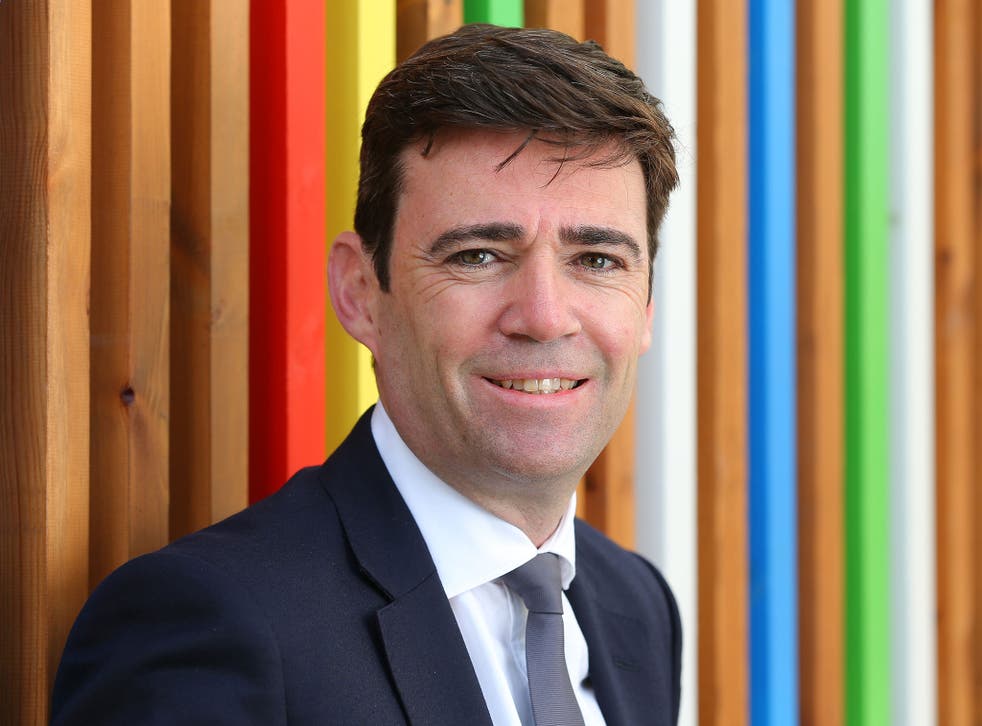 Labour politician Andy Burnham is becoming "a paler version of Nigel Farage", a leading Tory MP has claimed.
Ken Clarke made the comments amid growing backlash to Mr Burnham's recent criticism of immigration. The former Labour leadership candidate said in a House of Commons speech last week that Labour's position of supporting free movement of people is "undermining the cohesion of the UK".
Mr Burnham told MPs that places such as Greater Manchester "continue to take in the vast majority of the country's asylum seekers and refugees and largely they do so without any strife or difficulty. I don't want to hear anyone claim that people in places like Leigh that voted to leave are in any way xenophobic or racist.
"They are welcoming, generous people but they also want fairness and they don't think it's fair that the country's least well-off communities should experience pressure on wages, on housing, on public services… without any help to manage it."
Mr Burnham, who is MP for Leigh, stood by his comments, today telling Sky News: "I believe we've got to have a system that is more linked to people coming to fill a specific job in the labour market rather than speculative free movement, which has actually caused some difficult challenges in parts of Greater Manchester. We've seen downward pressure on wages."
Appearing in an interview on Sky News after Mr Burnham, Mr Clarke expressed distaste at the Labour MP's comments, saying he did not understand immigration unlike Foreign Secretary Boris Johson.
Mr Clarke said: "Unlike Andy, going on about free movement of labour, sounding a bit like a paler version of Nigel Farage, Boris has never been anti-immigrant. Boris does realise that the economic interests of Britain are helped if we have free access to the biggest open market in the world."
Mr Burnham's comments have also provoked a backlash from within his own party, with Lord Spencer Livermore warning Labour politicians should not indulge "the dangerous fantasy" that the UK is besieged by immigration through "extreme" pronouncements. He told The Guardian: "It just feels like the direction of travel at the moment is all in one direction, and Labour is lurching too far towards an anti-immigration position that hasn't necessarily been thought through."
An apparent move towards anti-immigration rhetoric by some in the left has been linked to the recent surge in support for Ukip and anti-EU sentiment.
Diane Abbott calls Tory single market claims 'misleading'
Shadow Home Secretary Diane Abbott appeared to later contradict Mr Burnham's comments, expressing her support for freedom of movement as part of Brexit negotiations. She said: "Access to the single market and freedom of movement are inextricably linked and it would be wrong, and the Labour party has said this over and over again, it would be wrong to put the economy anything other than first.
"There's going to be negotiation, but it's misleading to suggest to people, as some people do, that we can access to the single market and just dump freedom of movement."
Nobel winner slates Britain's 'stupid' immigration reforms

Show all 8
Following his election as new Ukip leader, Paul Nuttall has said the party's strategy is to "replace Labour" by appealing to working-class voters, especially in the north of England who would have traditionally supported the party. Addressing supporters during a victory speech, Mr Nuttall said: "My ambition is not insignificant – I want to replace the Labour Party and make Ukip the patriotic voice of working people."
Join our new commenting forum
Join thought-provoking conversations, follow other Independent readers and see their replies