Ken Livingstone paid £8,000 by hedge fund to entertain their clients
Former London mayor accused of double standards after attacking Dan Jarvis for accepting hedge fund donation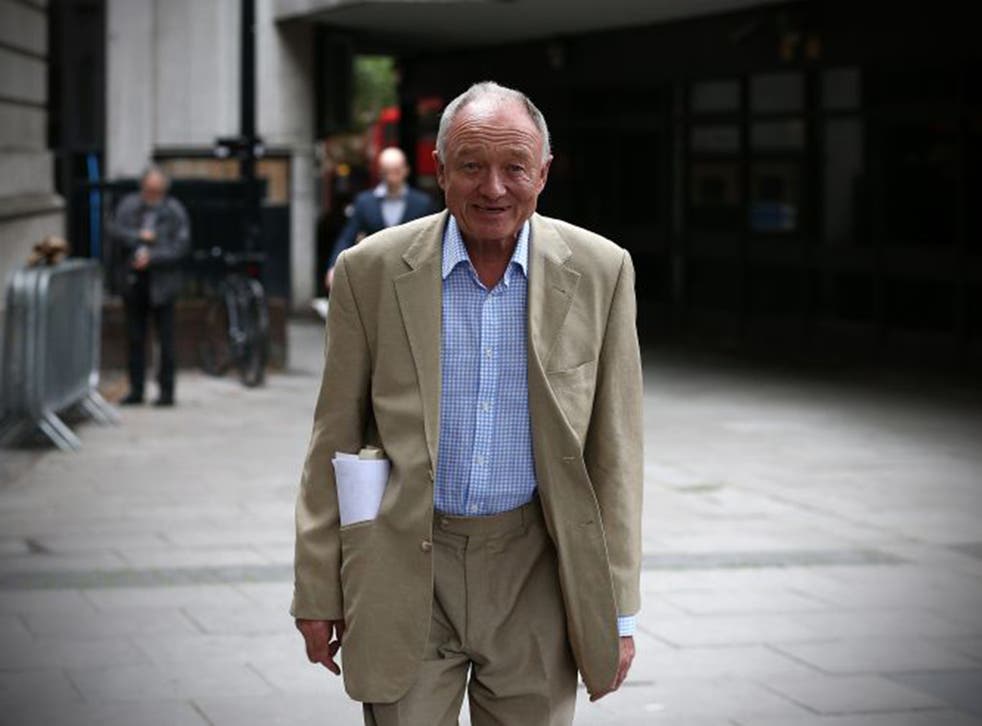 Ken Livingstone was paid £8,000 by a hedge fund to entertain some of their clients, it has emerged after he made a savage attack on Labour MP Dan Jarvis for accepting a £16,800 political donation from a hedge fund manager.
Asked whether he was guilty of double standards, the former London mayor said, "not double standards, different standards".
Mr Livingstone also came under fire from Martin Taylor, the hedge fund manager of Nevsky Capital who donated the money to Mr Jarvis's campaign. In a passionate open letter running to more than 1,000 words, Mr Taylor wrote: "I was born into and love the Labour party."
Last week, Mr Livingstone, an ally of the Labour leader, Jeremy Corbyn, criticised Mr Jarvis – a potential leadership challenger – for accepting Mr Taylor's money.
However, it has emerged that eight years ago Mr Livingstone gave a talk on the top floor of the Gherkin – 30 St Mary Axe in the City – to clients of Meditor, then a Bermuda-based hedge fund with $3bn of assets.
On his blog, Robert Peston, political editor of ITV News, reported that Mr Livingstone was paid £8,000 for an "amusing and upbeat speech" about the City in September 2008, shortly after the collapse of the US investment bank Lehman Brothers.
However Mr Livingstone told The Independent on Sunday that he was paid to deliver a speech and this was markedly different to accepting a political donation.
"I don't take money from hedge funds. I got paid for making a speech – there's a difference in that. I wasn't being put on their pay roll and getting funded," he said. "That's exactly the sort of thing that was happening in the last Labour government."
In his open letter to Mr Livingstone in the Huffington Post, Mr Taylor wrote: "I was born into and love the Labour party. I believe wealthy people, such as myself, should pay higher rates of tax to help fund the NHS, our public services, the armed forces and reduce inequality."
"That is why I have always donated to the party and have continued to vote for and support it long after it transparently became against my financial interests to do so."
Join our new commenting forum
Join thought-provoking conversations, follow other Independent readers and see their replies