Kezia Dugdale: Scottish Labour leader grilled by children for a party political broadcast
There were questions about Doctor Who, Ms Dugdale's day-to-day life, and even the gender pay divide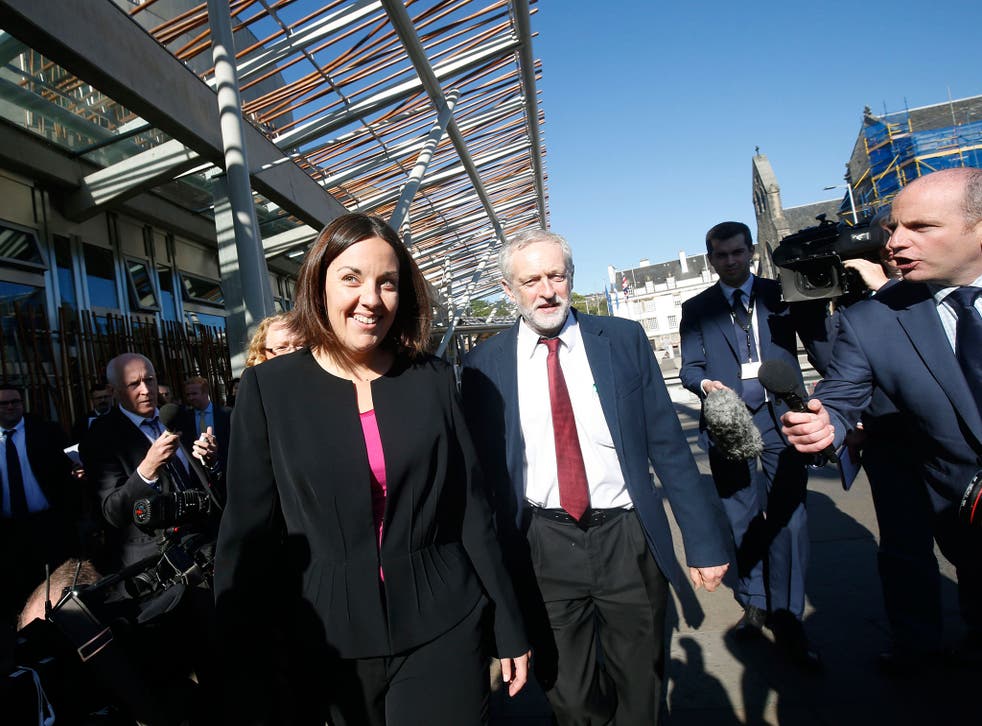 Often the best questions are asked by children, as David Cameron found out during the general election campaign.
And that was proven once again as Labour's Scottish leader Kezia Dugdale was grilled by children for a party political broadcast to be shown on Scottish TV on Thursday evening.
There were questions that were nosy, such as "what do you do in your job all day?" ("I try to help people"), a question from a boy who wants to be "in charge of Dr. Who" who asked why there was a Labour party ("to help people"), to a question asking whether her job was "really hard" ("sometimes"), but the top question came from a young girl, who was sat next to her mate Lucas. "Will I get paid the same amount of money as Lucas when I grow up?"
If she was grown up now, Ms Dugdale told her, she would only get paid 89p for every £1 Lucas earned. "That's unfair – that's 11p difference just because he's a boy and you're a girl," she replied as Lucas sat there looking very awkward.
Here is a sneak preview of Question Time, our new Political Broadcast, to be shown tonight on BBC One (1855), BBC Two (1755) and STV (1825).I've put education at the heart of my leadership of the Scottish Labour Party and I want to make it clear that I want a Scotland where a young person's ability to get on in life is determined by their potential, work rate and ambition, not by where they were born or how much money their parents earn.So that means closing the gap in our schools between the richest and the rest. I want every single child in Scotland to have the best possible start in life.If you like it, please share it with your friends!

Posted by Kezia Dugdale on Wednesday, 30 September 2015
And then she was asked to stare into her crystal ball to tell a girl what job she could do when she grew up. "You could be absolutely anything," Ms Dugdale said, before just about naming every job there is. "An engineer, or a computer coder.. writer, athlete, doctor, scientist, and if you can't do any of those things, you could be a politician."
So the message for kids was clear: if you fail at everything else, go into politics.
Join our new commenting forum
Join thought-provoking conversations, follow other Independent readers and see their replies