Kingsmill tweet: Sinn Fein MP under police investigation after posting loaf picture on anniversary of massacre
Barry McElduff has deleted the offended tweet and denied it was intended to refer to the notorious IRA massacre in which 10 men were slaughtered
Rachel Roberts
Saturday 06 January 2018 23:46 Comments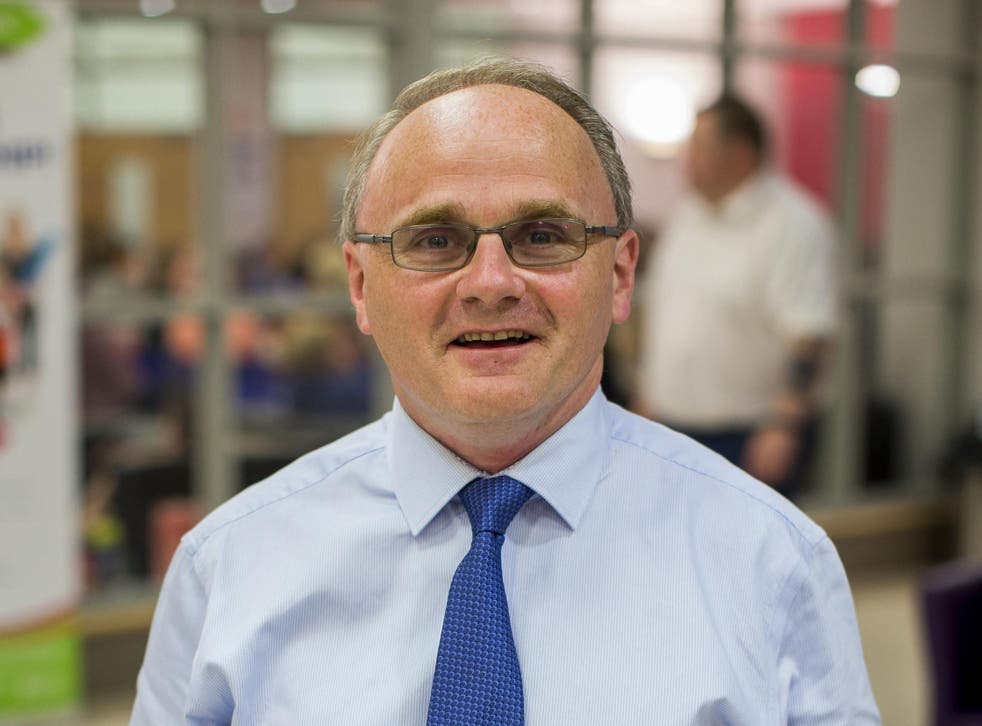 A Sinn Fein MP is under police investigation after posting a video where he balances a Kingsmill-branded loaf on his head on the anniversary of the Kingsmill massacre which killed ten people.
Barry McElduff, who has since deleted the offending tweet and apologised, insisted it was not intended to refer to the 1976 Republican murders following condemnation from Unionist politicians and victims' groups.
But police in Northern Ireland have confirmed they are looking into complaints about the tweet.
The well-known brand of bread shares its name with the South Armagh village where gunmen stopped a van carrying textile workers on their way home, identified the Protestant occupants, lined them up on the roadside and shot them, only sparing their Catholic workmate when he revealed his religion.
Just one of the 11 men gunned down survived the sectarian attack – one of the most notorious of the Northern Ireland Troubles.
In the video, posted on the 42nd anniversary of the atrocity, West Tyrone MP Mr McElduff is filmed walking around a shop with a Kingsmill loaf on his head, asking where the store keeps its bread.
Some accused Mr McElduff of making a tasteless reference to the massacre, with a number of unionist politicians clamouring for his resignation.
The day after posting it, the Republican MP deleted the video and apologised.
He offered to meet with bereaved family members of the victims to try to make amends.
"Mindful of unintended hurt caused to victims' families I would be very willing to meet with Kingsmill Massacre families if they were willing.
"Further, I apologise for any hurt or offence caused. Never my intention to offend anyone who has suffered grievously.
"Have deleted video post. Had not realised or imagined for a second any possible link between product brand name and Kingsmill Anniversary," he said.
Democratic Unionist Assembly member William Irwin had demanded an explanation for what he branded a "bizarre" post.
"Was it tomfoolery or a blatant insult to innocent victims?" he said.
Traditional Unionist Voice (TUV) leader Jim Allister said it stretched the "bounds of credibility well beyond breaking point" to suggest it was not a deliberate reference to the Kingsmill attack.
"Sinn Fein's utter contempt for victims is clearly on display here," he said.
"Any talk of equality or human rights from that party is once again exposed as so much cant and hypocrisy."
Sinn Fein's elected MPs do not take up their place in the House of Commons as they will not swear an allegiance to the Queen but the party's seven elected members represent their constituents and occasionally visit Westminster to use its facilities.
UK news in pictures

Show all 50
Alliance Party leader Naomi Long tweeted to Mr McElduff: "I see you have deleted your video. Will you also explain what on earth you were thinking of, posting this on the anniversary of the Kingsmill Massacre?"
According to the historical enquiries police team in Northern Ireland, the 10 men slaughtered in the Kingsmill atrocity were killed by members of the Provisional IRA, although the Republican organisation never admitted responsibility.
The massacre is believed to have been carried out in retaliation for a number of Catholic murders carried out in the area in the preceding months.
Police Service of Northern Ireland Superintendent Emma Bond said of Mr McElduff: "Police have received a number of reports of a post on a social media platform, made by a local public representative. Enquiries are ongoing."
Additional reporting by agencies
Register for free to continue reading
Registration is a free and easy way to support our truly independent journalism
By registering, you will also enjoy limited access to Premium articles, exclusive newsletters, commenting, and virtual events with our leading journalists
Already have an account? sign in
Join our new commenting forum
Join thought-provoking conversations, follow other Independent readers and see their replies