Labour bars 1,200 supporters of rival parties who tried to vote in leadership race
The contest will go ahead despite growing evidence of 'entryism' by left-wingers
Andrew Grice
Wednesday 12 August 2015 09:34 Comments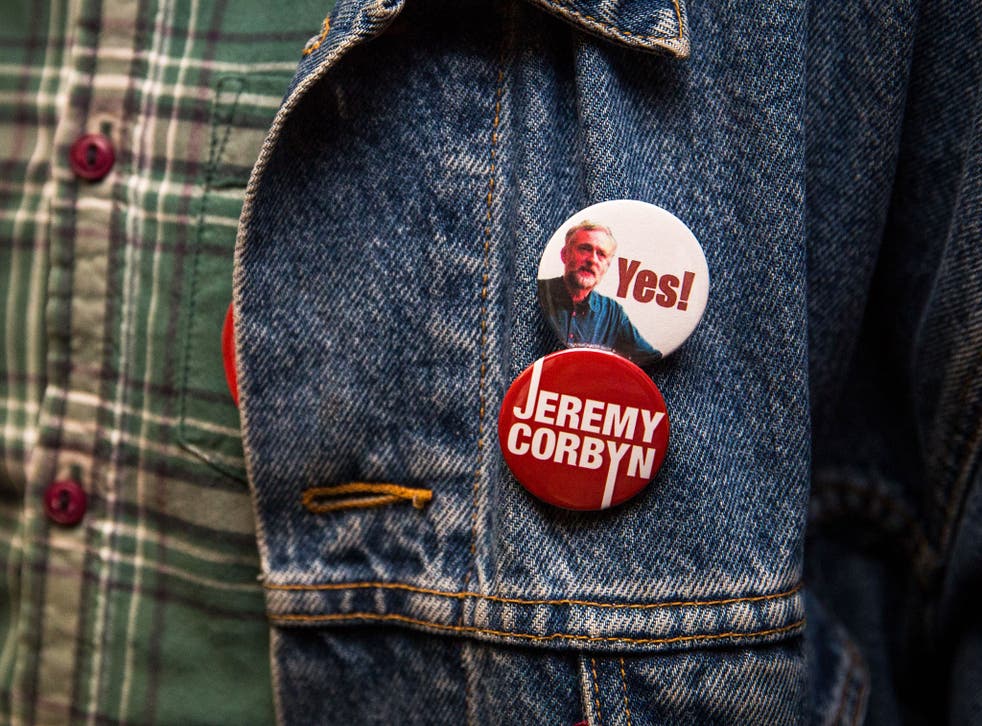 Labour has barred 1,200 supporters of rival parties who tried to vote in its leadership election but the contest will go ahead despite growing evidence of "entryism" by left-wingers.
The party has rejected calls by three Labour MPs for the process to be suspended to allow it to carry out exhaustive checks into 243,000 people who have signed up as members or supporters since the May general election. Remarkably, they now exceed the 201,000 full members the party had in May.
The huge influx has boosted the prospects of Jeremy Corbyn, the left-wing candidate standing on an anti-austerity platform. His opponents admit his campaign has attracted genuine new recruits but are worried that the party will not be able to weed out all the people who have signed up to back him even though they do not support Labour.
"It is a complete nightmare," one Labour insider said last night. "But we are going ahead. Otherwise the Tories would ask how could we run the country when we couldn't even organise a leadership election?"
Labour insisted that its system is robust as it announced that it now has 282,000 full members, including 8,000 "awaiting verification"; 92,000 affiliated supporters from trade unions, 70,000 of whom are still to be verified and 70,000 registered supporters who have paid £3 to sign up, including 10,000 yet to be verified.
The deadline for applying is midday on 12 August and ballot papers will start to go out on 14 August. The first batches will go to people who were members before May, allowing the party more time to check the recruits. It is monitoring 20,000 social media accounts. Voting ends on September 10 with the result announced two days later.
On 11 August, senior Labour officials briefed the four leadership candidates in an attempt to reassure them the system is secure. But the officials were unable to say how many of the 70,000 registered supporters would be individually checked. Among those barred is the film director Ken Loach.
Mr Corbyn's rivals have not made a formal complaint. They are reluctant to do so because it would be described by his supporters as "crying foul" because they were going to lose. A YouGov poll on 11 August suggested that the veteran backbencher could win on the first ballot by securing a majority of the votes cast. It put him on 53 per cent; Andy Burnham on 21 per cent; Yvette Cooper on 18 per cent and Liz Kendall on 8 per cent.
Labour sources insisted the party had a legal opinion that the election result would be legitimate because "the due diligence and procedures we are taking to verify supporters are robust."
It found that less than 1 per cent of those seeking a vote do not back Labour's values or are supporters of other parties. As The Independent revealed last week, many Green Party candidates have tried to sign up. Labour has barred 214 of them; 37 supporters of the Trade Union and Socialist Coalition; 13 Conservatives; seven Ukip supporters and a former Liberal Democrat MEP.
Lord (Neil) Kinnock, the former Labour leader, endorsed Stella Creasy, who is running for the deputy leadership. He said: "I've seen Stella at work and she's a truly great, fresh, energetic Labour campaigner of the kind that the party really needs to connect with women and men of all ages and backgrounds across the country."
Register for free to continue reading
Registration is a free and easy way to support our truly independent journalism
By registering, you will also enjoy limited access to Premium articles, exclusive newsletters, commenting, and virtual events with our leading journalists
Already have an account? sign in
Join our new commenting forum
Join thought-provoking conversations, follow other Independent readers and see their replies