Chuka Umunna accuses Labour 'behaving like a petulant child'
Momentum is building around leadership bid of Corbyn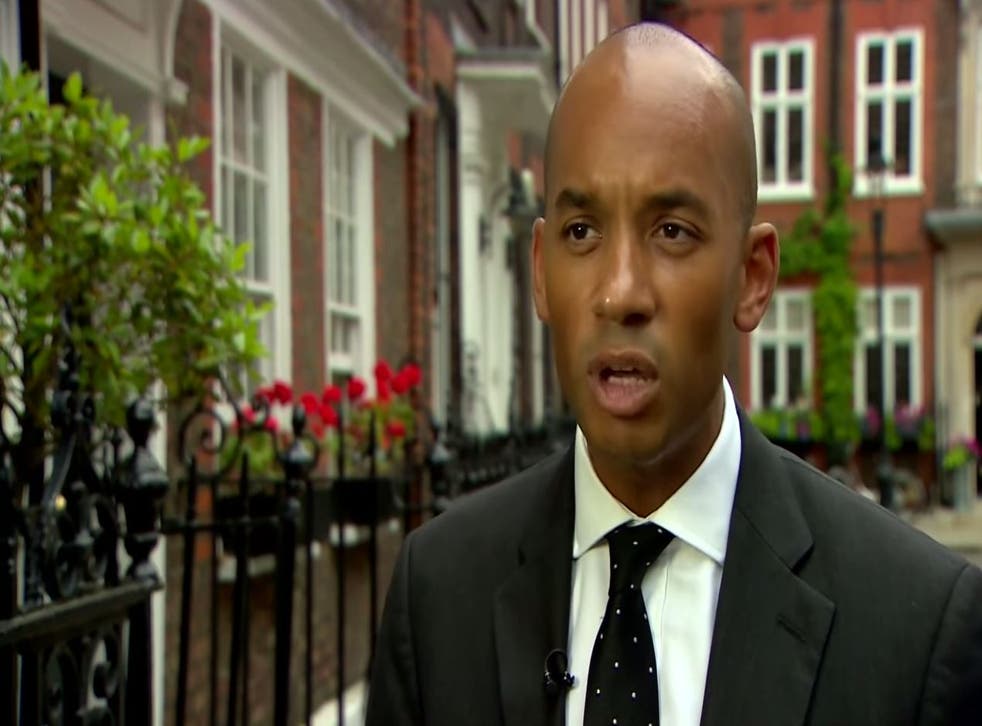 Labour is "behaving like a petulant child" by indulging in Jeremy Corbyn's left-wing politics and publicly rowing amongst itself about how to respond to the Government's welfare cuts, according to Chuka Umunna.
The shadow business secretary, who was once the favourite to replace Ed Miliband before he dropped out of the leadership race just three days after declaring his candidature, has sent a strongly-worded warning to his colleagues to stop blaming voters for its election defeat and to realise it must shift to the centre instead of the left under the new leader.
Labour must "meet people where they are at," he said, instead of "screaming at the electorate" with left-wing policies.
Private polling has given Mr Corbyn, who is standing on a radical, left-wing agenda, a shock lead over the three other candidates and last night he overtook Andy Burnham in the race to win the most nominations from constituency parties ahead of the leadership vote in September.
Speaking to BBC Newsnight, Mr Umunna said: "We were sent a very strong message by the electorate at this general election, and we are behaving like a petulant child who has been told you can't have the sweeties in the sweetshop, you can't have power. And now we're running around stamping our feet, screaming at the electorate."
Ms Harman, the interim leader, backed down yesterday after intense discussions with her shadow cabinet colleagues. Labour will now put forward a 'reasoned amendment' to the Bill but she insisted the party must not oppose the bill if the amendment failed.
Who will be the next Labour leader?

Show all 7
Mr Umunna backed Ms Harman's in warning against "blanket" opposition to the Conservatives and hit out at those supporting Mr Corbyn,telling them that his political views were not "a politics that can win".
He said the veteran MP was "weak on defence at a time when global insecurity is rising, more generous social security payments for people who can work but refuse to work and mismanagement of our economic finances That isn't going to be able to get us elected."
"I'll tell you what, there is no glory in opposition and betrayal in government. Ultimately we will betray our people if we don't get elected."
Join our new commenting forum
Join thought-provoking conversations, follow other Independent readers and see their replies