Labour cannot rely on student vote to bring it back to power in the next election, says report
The report suggests students' voting habits are not very different to the rest of the population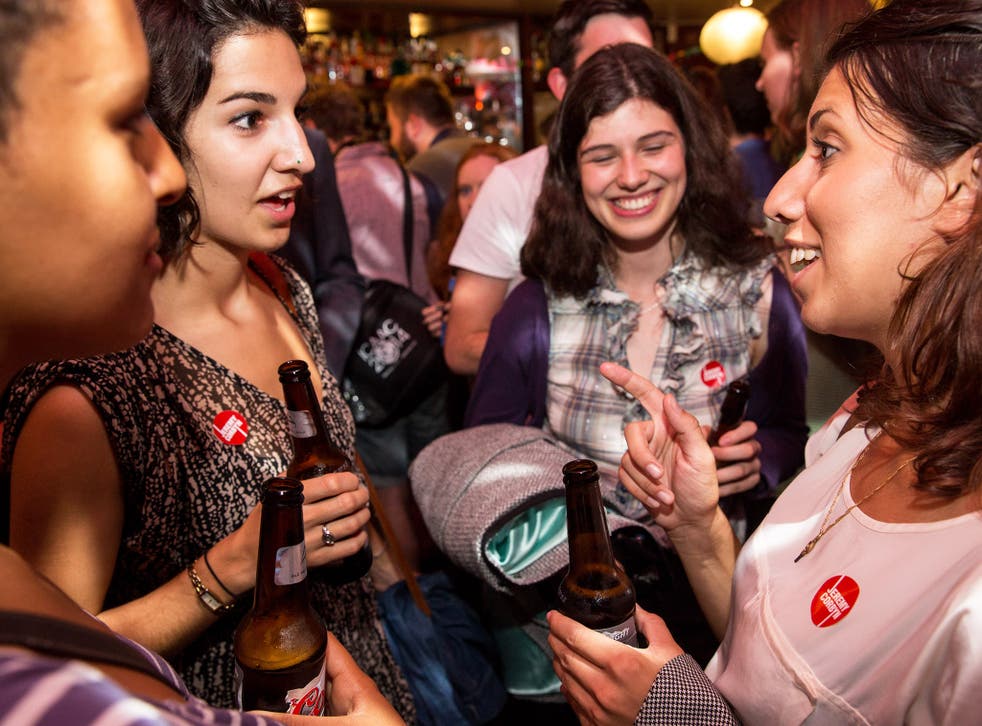 Labour cannot rely on the student vote to bring it back to power in the next election, according to the first detailed analysis of the impact of students on this year's campaign.
A new report by the influential Higher Education Policy Institute suggests students' voting habits are not very different to the rest of the population.
It shows that - of six Conservative-held seats thought to be susceptible to being toppled by the student vote - only one ended up in Labour hands.
The findings come as Mr Corbyn is planning a major campaign to get students to register to vote.
The report concludes: "Labour generally failed to win some constituencies with lots of students that they had been predicted to take from the Conservatives."
Nick Hillman, HEPI's director and author of the report, said Mr Corbyn's campaign would be "good for democracy", but added: Ot may not make much difference to the Labour cause. Overall, students are not currently as electorally powerful nor as different t other voters as has been generally assumed."
However, the result in that one constituency - Lancaster and Fleetwood - could have had a significant impact on party leader Jeremy Corbyn's fortunes in the Labour leadership election.
It elected an MP, Cat Smith, who backed him and helped him collect the 36 MP nominations that were necessary to put his name on the ballot paper. Given he only won the necessary support with seconds to spare, that could have been crucial.
The report goes on to reveal that greater numbers of students voted in their home constituency than had been expected - thus watering down the effect their impact could have had on university constituencies.
This, it argues, could have been as a result of the Government's decision to remove the opportunity for them to be registered en bloc at the university.
UK news in pictures

Show all 50
It adds that students could also have been guilty of becoming "shy Tory" voters when addressing pollsters,
"The data on students support this," it says. In one exit poll, 13 per cent of voters refused to say for whom they had cast their votes - while the 20 per cent gap it revealed between Labour and Conservatives conflicted with the eight per cent gap which emerged in the final pre-election poll.
It adds: "Post-election polling shows students were less motivated by student issues and more motivated by general issues of interest to the mass of the electorate than many people have assumed - this may be because students are, typically, only students for a relatively short period of their lives."
Mr Hillman added: "It seems, overall, students are not as different to other voters as has often been supposed."
The report goes on to say that there was no "dramatic" difference in the fate of Liberal Democrats who had opposed the new fees regime and those who had supported it. Of the eight remaining Liberal Democrat MPs, four had opposed it and four supported.
As to Labour's pledge to reduce fees to £6,000, it had "limited electoral impact", according to the report.
"Superficially, it is possible to argue that the financial settlement for undergraduates in place since 2012 with higher fees and higher loans has had as little impact on voting behaviour as it has had on applications for full-time study," it says.
However, it did add that the debts being accrued by students "could cause a political upset at some point".
"In 2030, those who began higher education when fees first went up to £9,000 will be in their mid-thirties, which is the average age of first-time homebuyers and a typical age for female graduates to have their first child," it says. "They will still owe large sums to the Student Loans Company but need money for mortgages and childcare. So they could be susceptible to a populist politician who promises to raise incomes by unwinding student loans."
Join our new commenting forum
Join thought-provoking conversations, follow other Independent readers and see their replies