Labour conference 2017: Russell Brand calls for drugs to be decriminalised and regulated to combat addiction
'We need regulation of drugs. As long as drugs are criminalised, you can't regulate them. As they continue to be criminalised they will - de facto - be stigmatised,' the comedian said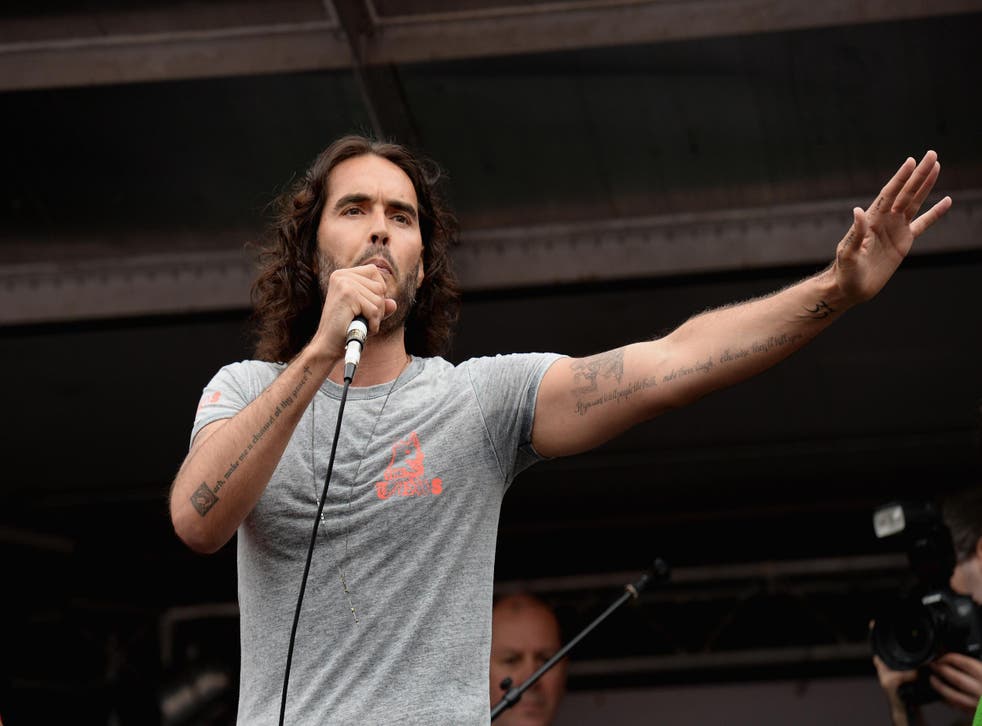 Russell Brand has suggested that drugs should be decriminalised and regulated to combat drug addiction in Britain as he recalled his own troubles and "promiscuity of epic proportions".
The comedian who has maintained a low-profile in politics since 2015, appeared alongside the Shadow Health Secretary, Jonathan Ashworth, who earlier this year disclosed his own father's addiction to alcohol.
Mr Ashworth added that drug addiction should be seen as a "public health issue" rather than solely a crime.
Speaking on a panel hosted by Momentum's The World Transformed – the festival running parallel to Labour's official conference in Brighton – Mr Brand said: "The journey of stigmatisation begins with criminalisation."
"We need regulation of drugs. As long as drugs are criminalised, you can't regulate them. As they continue to be criminalised they will - de facto - be stigmatised."
"When you're talking about some of the problems people are experiencing in police cells and prisons is because a good many of them shouldn't be there in the first place – they are suffering from mental health issues and put them in prison as a response to it.
Referring to recent comments from the Duke of Cambridge on the issue, Mr Brand added: "In short, like our dear Prince William, I would say that the conversation on the legalisation of drugs needs to be reopened.
Describing addiction as an "amplification of consumerism", he continued: "Not because I endorse drugs - I'm more terrified of drugs than most people - but because it needs to be regulated and controlled and destigmatised."
Brand has previously spoken publicly about his own recovery from the "disease of addiction" and earlier this month published a book detailing his struggles with alcohol, drugs and a sex addiction. "For me it was always just trying to deal with feelings of pain, loneliness, lack of trust and alienation," he said.
Labour Conference 2017 – in pictures

Show all 14
Mr Ashworth, who pledged to make addiction a "big priority" if Labour wins the next election, used the event to highlight alarming statistics of drug use in Britain, adding: "The number of people dying because of drug issues has risen by 48 per cent in 10 years. Deaths related to drug misuse are at their highest level since 1983."
His comments came after he accused the Government of presiding over "staggering cuts" to vital drug and alcohol services, forcing town halls to slash £43m from addiction budgets in one year.
Addressing an event in the Commons earlier this year Mr Ashworth shared his experience of growing up with an alcoholic father, adding that from the age of eight he effectively acted as a carer for him.
"It would be very typical for my Dad to pick me up from school – literally fall over because he was so drunk," he told MPs.
Join our new commenting forum
Join thought-provoking conversations, follow other Independent readers and see their replies