A Labour government would mean benefits squeeze, under Ed Miliband's welfare cap
Breaking the link between benefits and inflation would be highly controversial for the party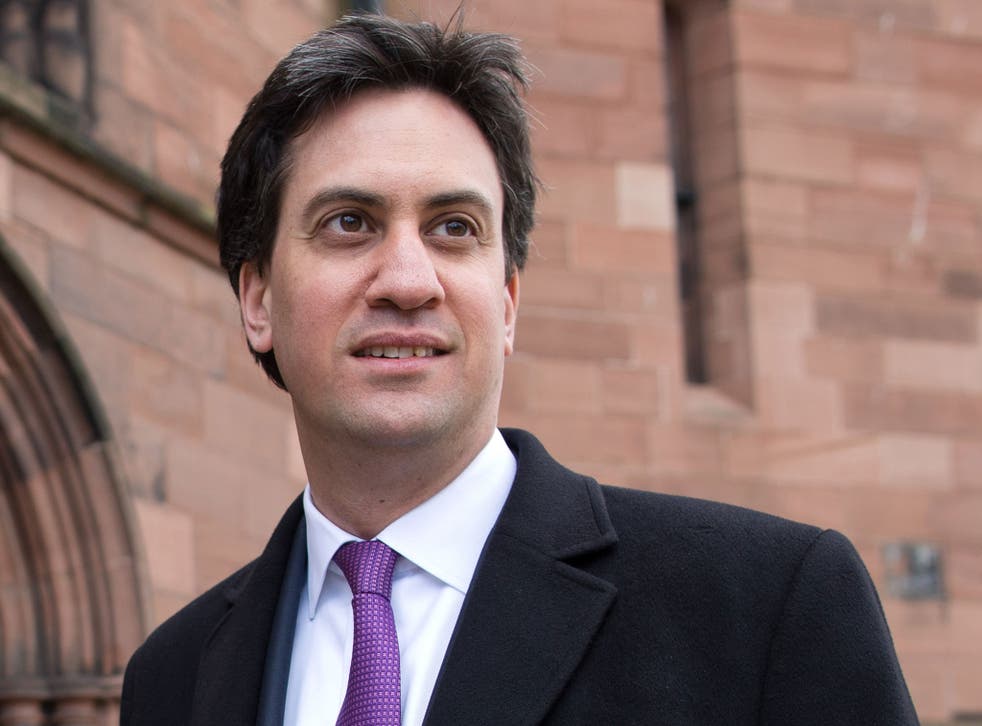 State benefits could rise by less than inflation each year under a Labour government because of the cap on welfare spending announced by Ed Miliband.
Until now, Labour has suggested it would restore the link between benefits and inflation if it regains power. It voted against breaking the link in April, when the Coalition Government pegged the annual uprating to 1 per cent for the next three financial years up to 2015-16.
In a keynote speech, Mr Miliband said the Coalition's 2015-16 budget would be the "starting point" for a three-year cap on social security spending imposed by the next Labour government. He argued that the cap would alert Labour to "problems coming down the track" and impose greater budget discipline across government by forcing Cabinet ministers to "control the big drivers of spending."
Stephen Timms, the shadow Employment Minister, who said in January that "uprating should be in line with inflation," told BBC Radio 4's World at One programme yesterday that Labour would have to "look at that issue" as part of a "zero-based" spending review if it won the 2015 election.
Breaking the inflation link for most benefits would be highly controversial for Labour as it could leave millions of claimants with an effective benefit cut. The basic state pension would not be affected.
Labour sources told The Independent that a decision on whether to restore the link would not be taken until much nearer the election. It would not be financed by extra borrowing. If the party were in government now, restoring it would be funded by bringing back a 50p top rate of tax on earnings over £150,000 a year, which was cut to 45p in April.
Katy Clark, a Labour MP, warned that "some of the most vulnerable," including the disabled, would lose out if Mr Miliband's benefit cap were not set high enough. "The devil will be in the detail," she said.
The Conservatives dismissed Mr Miliband's speech as "vacuous." Sajid Javid, the Treasury Economic Secretary, said: "Labour has repeatedly voted against capping benefits. Now they claim they want a 'cap' but can't say what it would cover, what level it would be set at, what benefits they would cut – nothing that would make it credible."
The Labour leader declined to give much detail yesterday but aides said he did not accept that the cap would mean cutting benefits for individual claimants as Labour would reduce "the costs of failure." For example, some of the £24bn-a-year bill for housing benefit would be switched to housebuilding by allowing councils to negotiate lower rents for tenants of private landlords. Labour believes the savings could allow local authorities to build 200,000 homes over four years.
Admitting the previous Labour government made some mistakes on welfare, Mr Miliband said it should have acted sooner to cut the rising bill for incapacity benefit and tackle Britain's low wage economy. But he refused to admit today's budget deficit was caused by Labour overspending.
The Labour leader insisted: "Controlling social security spending and putting decent values at the heart of the system are not conflicting priorities. It is only by reforming social security with the right values that we'll be able to control costs."
Setting out "the choice" between Labour and the Conservatives, Mr Miliband said: "We will tackle the deep, long-term causes of social security spending and tackle the costs of failure like housing benefit. They (the Conservatives) will not." He said David Cameron would describe anyone looking for work as "a skiver", while Labour would "protect the dignity of work and make work pay."
Join our new commenting forum
Join thought-provoking conversations, follow other Independent readers and see their replies