Labour: Hilary Benn says party could support RAF air strikes in Syria
The party's annual conference last month voted not to support military action in Syria without the authorisation of the UN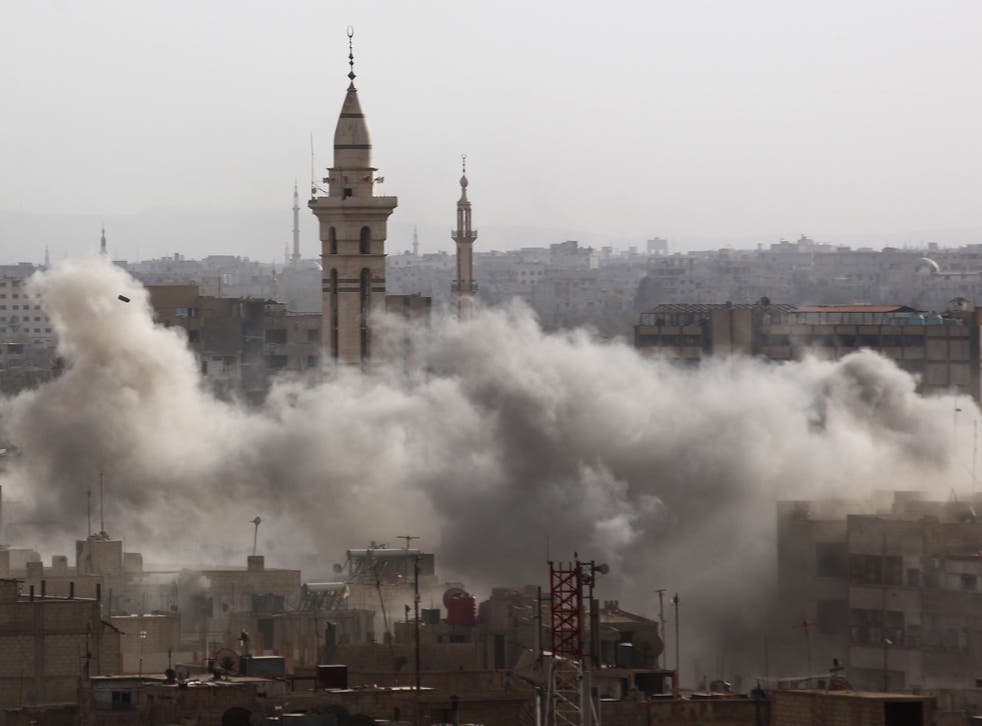 Labour has indicated it could support the extension of RAF airstrikes against the Islamic State terror group (Isis) into Syria without the backing of a United Nations Security Council resolution.
The party's annual conference last month voted not to support military action in Syria without the authorisation of the UN, amid expectations that Prime Minister David Cameron will soon put the issue to a vote in the House of Commons.
But in an article in The Guardian, shadow foreign secretary Hilary Benn has now signalled that Labour would "look at the position again" if a Security Council resolution was vetoed by Russia.
And he warned that inaction would have "consequences" on the ground for people in Syria.
Mr Benn wrote: "On the question of airstrikes against Isis in Syria, it should now be possible to get agreement on a UN resolution given that four of the five permanent members - the US, France, Britain and Russia - are already taking military action against Isis in Iraq or Syria or in both countries. The Prime Minister should now be working tirelessly with other countries to try to secure such a resolution."
In pictures: Russian air strikes in Syria

Show all 19
But he added: "Of course, we know that any resolution may be vetoed and in those circumstances we would need to look at the position again.
"The way we take any decision will matter a great deal. MPs and others may disagree about what the right thing to do is, but we must never forget that we have a responsibility both to help the Syrian people and protect British citizens.
"Deciding to intervene militarily in another country is one of the most serious decisions Parliament can make, but equally nobody should be in any doubt that inaction is also a decision that will have consequences in Syria."
Mr Cameron has repeatedly stated that he will only seek Commons approval for airstrikes in Syria if he believes he can secure a "consensus" in the House, though ministers have indicated that this may not necessarily require the support of Labour leader Jeremy Corbyn if enough Labour MPs are willing to back military action.
The Guardian reported that Mr Benn's article was written following a meeting with Mr Corbyn and other senior shadow ministers on Tuesday, following which the leader released a statement saying: "I met with shadow cabinet colleagues today and Hilary Benn is setting out the position."
Mr Benn stressed that any Labour support for the extension of airstrikes would be dependent on a number of conditions.
"MPs will want to know what the aim of British airstrikes in Syria would be, their nature and what difference they would make, the legal base and the views of other nations in the region, including Iraq," he wrote.
"Britain also needs to redouble its efforts and use its influence to urge the UN to act on the wider Syrian crisis to protect civilians through safe zones, hold to account those responsible for suspected war crimes, increase humanitarian aid, help refugees and agree a plan to bring the civil war to an end."
PA
Join our new commenting forum
Join thought-provoking conversations, follow other Independent readers and see their replies