Labour to launch new pro-business message at British Chamber of Commerce
Ed Balls and Chuka Umunna will describe Labour as 'pro-business, but not business as usual'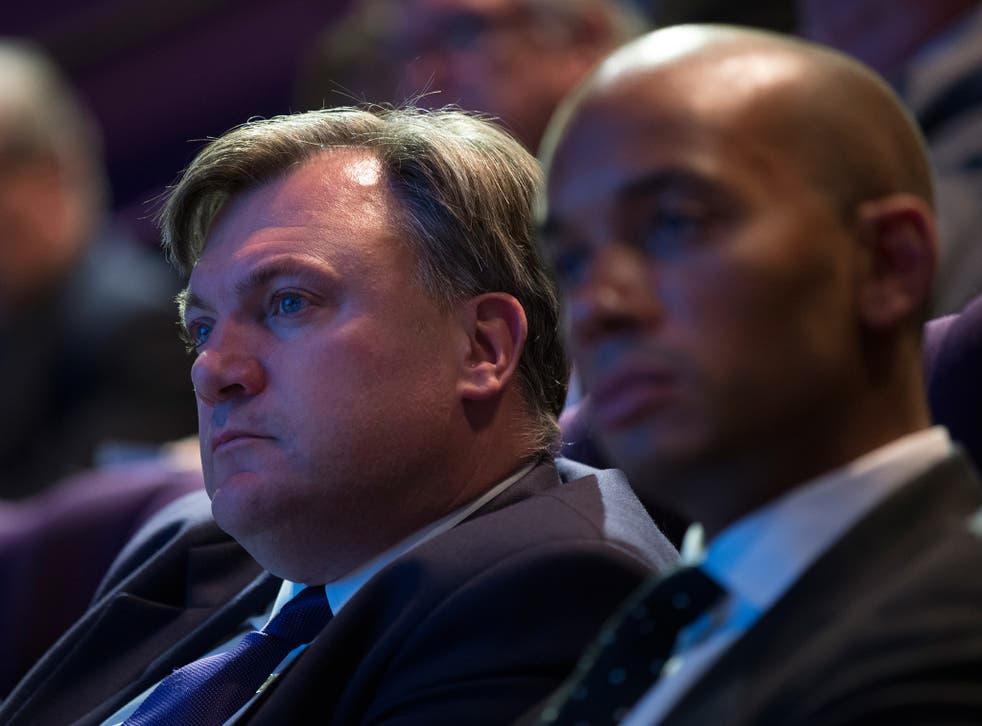 Labour will try to rebuild its broken bridges with the business world by insisting that the party will back enterprise and wealth creation if it wins power at the May election.
Ed Balls, the shadow Chancellor, and Chuka Umunna, the shadow Business Secretary, will issue a positive pro-business message when they address the annual conference of the British Chamber of Commerce (BCC) in London. The olive branch follows a week-long war of words between Labour and some bosses, after Stefano Pessina, the acting chief executive of Boots, warned that a Labour government would be a "catastrophe" if it acted on Ed Miliband's anti-business rhetoric.
Blairites are worried that Mr Miliband's approach is damaging Labour's standing with voters. Writing for The Independent's website, Patrick Diamond, a former Downing Street aide to Tony Blair and Gordon Brown, warned that there is "a perception that Labour is a party that knows how to spend money, rather than how to generate growth in a dynamic market economy".
Mr Diamond cast doubt on whether "picking a fight" with big business will work to Labour's advantage. While he said many of the party's reforms to the capitalist system are sensible, it remains to be seen whether "stridently confronting the serried ranks of Britain's 'wealth creators' is wise electoral politics."
Mr Balls and Mr Umunna will address that criticism head-on. The shadow Chancellor will describe Labour's stance as "pro-business, but not business as usual. Promoting competition, not turning a blind eye to bad practice. Supporting wealth creation, but making sure everyone pays their fair share."
What Labour said on immigration

Show all 7
Mr Balls will insist: "I want an open and competitive tax system that rewards work and supports entrepreneurs and long-term investment and wealth creation." He will try to woo his business audience by stressing Labour's pro-EU credentials, attacking the uncertainty caused by David Cameron's pledge of an in/out referendum. He will say: "Britain walking out of the EU is the biggest risk to our economy in the next decade. EU exit risks jobs, trade and investment and the future prosperity of the UK."
Mr Umunna will assure the business leaders: "We will work every day, strain every sinew, to make your lives that bit easier: easier to do business, easier to export, easier to create jobs, easier to succeed." He will hail exporters as "national heroes".
In his speech to the conference, Mr Cameron will renew his call for British workers to get a pay rise now that the country is growing again. He will tell the businessmen: "It's time Britain had a pay rise."
Referring to falling oil prices, he will say: "Now that your costs are falling and it's cheaper to do business, I'm confident that more businesses will pass on that good economic news to their workers, in rising pay cheques and higher earnings."
Contrasting Labour's approach with the Tories', the Prime Minister will say: "For us, business is not a conspiracy of runaway profits, depressed wages, inequality and unfairness. It is the best generator of growth, wealth, work and opportunity there is."
John Longworth, director general of the BCC, will warn Labour that "without business, there can be no welfare state, and no NHS", and urge it not to curb aspiration. But he will also warn the Tories not to "disengage" from the EU, saying that could result in Britain becoming "a Ruritanian backwater or a living museum."
Join our new commenting forum
Join thought-provoking conversations, follow other Independent readers and see their replies