Labour leadership: Gordon Brown to break silence on contest in bid to halt Jeremy Corbyn
Allies believe he will endorse Yvette Cooper amid signs she is gaining ground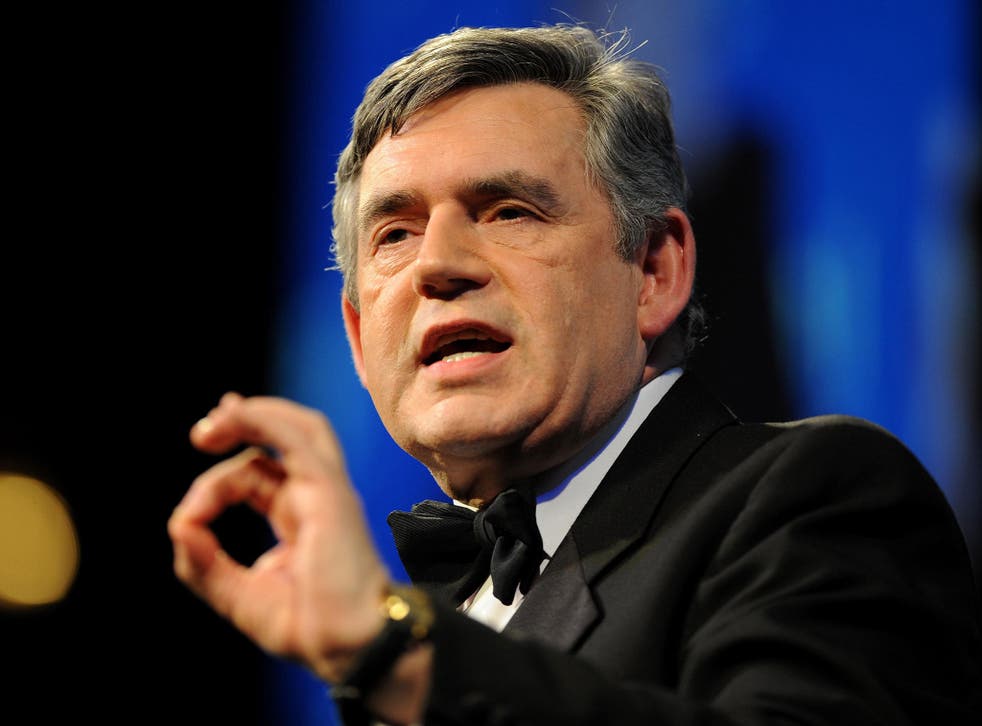 Gordon Brown will break his silence during the Labour leadership election on Sunday as he adds his weight to efforts to halt the Jeremy Corbyn bandwagon.
The former Prime Minister, who enjoys more respect among Labour members than Tony Blair, will make a speech in London entitled "Power for a Purpose – the Future of the Labour Party".
Although Mr Brown's office refused to comment, allies believe he will endorse Yvette Cooper amid signs she is gaining ground in her battle with Andy Burnham to be the "stop Corbyn" candidate, after a powerful speech on Thursday attacking the left-winger.
Cooper supporters hope Mr Brown's speech could repeat his decisive intervention ahead of the referendum on Scottish independence last autumn. Ms Cooper is married to Ed Balls, who was Mr Brown's closest policy ally.
Ed Miliband, who, like Mr Brown, has been under pressure to speak out against Mr Corbyn, is thought likely to maintain his silence.
The Cooper camp claimed a surge in support after her speech. Labour MP Ann Coffey, who had nominated Liz Kendall, said she would now make Ms Cooper her first choice: "I am now convinced that it is Yvette who has the leadership qualities to ... win the 2020 election." Rhodri Morgan, the former First Minister in Wales who had been wooed by Mr Corbyn, also came out for Ms Cooper, saying: "She's got the strength and she's got the capability."
Ivan Lewis, the shadow Northern Ireland Secretary, who is backing Ms Kendall, said he would make Ms Cooper his second choice.He added that she would "be able to unite the party".
Attacking Mr Corbyn, Mr Lewis said: "At the very least he has shown very poor judgement in expressing support for and failing to speak out against people who have engaged ... in anti-Semitic rhetoric. It saddens me to have to say to some on the left of British politics that anti-racism means zero tolerance of anti-Semitism, no ifs, and no buts."
Ms Cooper backed the call in The Independent by Ms Kendall for the three mainstream candidates to urge their supporters to join a tactical voting alliance against Mr Corbyn. Labour members can cast up to four votes in order of preference and their second choices could prove crucial if Mr Corbyn fails to win more than 50 per cent of first-preference votes.
But Mr Burnham resisted pressure to join an anti-Corbyn voting pact. Asked whether he would use his second preference vote, he replied: "Probably not, no ... I believe I can still win this race."
Labour leadership: The Contenders

Show all 4
Mr Burnham has been accused of a "flip-flop" after he joined the attack on Mr Corbyn's policies, a day after he said critics of the left-wing standard-bearer had misread the party's mood.
Appealing to a "silent majority" of Labour's members, Mr Burnham urged them not to turn it into a "party of protest" and warned that Mr Corbyn could not unite the party. He said: "My critique is that [Mr Corbyn's] plans lack financial and economic credibility."
In Scotland, Mr Corbyn launched a 10-point "Standing to Deliver" manifesto as he pledged to oppose austerity, lift threats to the NHS and welfare benefits and scrap the Trident nuclear weapons system. He rejected the "smears" of those opposed to his leadership bid, saying he refused to be drawn into personal attacks.
Join our new commenting forum
Join thought-provoking conversations, follow other Independent readers and see their replies