Jeremy Corbyn denies links to Lebanese 'extremist' Dyab Abou Jahjah – as picture emerges of the two sharing a stage
Arab political activist who was banned from Britain six years ago tweeted a picture of him and Jeremy Corbyn attending an event together in 2009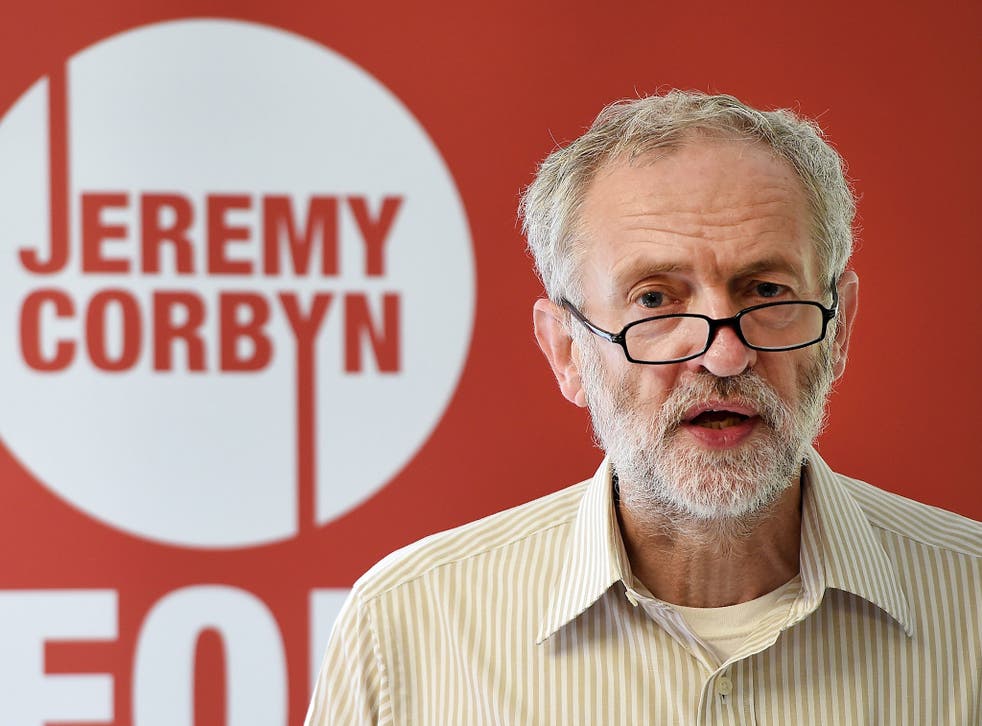 Jeremy Corbyn has denied links to a Lebanese extremist who was banned from Britain by the last Labour Government, declaring: "I don't know who this person is".
Dyab Abou Jahjah, an Arab political activist who allegedly fought for Hezbollah and considers "every dead American, British and Dutch soldier a victory," said the Labour leadership front-runner invited him to speak at an anti-Iraq war event in London six years ago.
Yesterday the controversial activist tweeted a picture of the pair sat side-by-side, claiming his "collaboration" with Mr Corbyn was "always guided by common belief in dialogue, justice and equality of all".
In a post on his website today Jahjah reiterated that he had "briefly met and collaborated" with Mr Corbyn in 2009, saying his "openness to dialogue" was what "made the visit possible". In the post he wrote that British soliders in Iraq are a "legitimate target for resistance".
Jahjah has also spoken about "hoax" gas chambers, adding to the list of Holocaust deniers that have been alleged to have links with Mr Corbyn.
But asked on BBC Radio 4's World at One whether reports he had met Jahjah were true, Mr Corbyn replied: "Sorry, who? I saw the name this morning and I asked somebody: 'who is he?' Asked to confirm he had never heard of Jahjah, he said: "I'm sorry, I don't know who this person is."
He again rejected accusations of racism and anti-semitism, describing allegations of links to Holocaust deniers as "deeply offensive". He also moved to clarify why he had described representatives of Hamas and Hezbollah as "friends", saying he used it as "diplomatic language in a meeting".
Labour leadership: The Contenders

Show all 4
"I have met elected representatives of Hamas in Gaza in the company of 60 Members of Parliament from all across Europe," he said. "Does it mean that I consider the policies of Hamas appropriate and ones that I approve [of]? Absolutely of course I don't."
Clarifying his fierce opposition to Holocaust deniers, he said: "My views are that the Holocaust was the most disgraceful and vile process of the history of the 20th century, if not the wider world and that has to be understood by successive generations and it has to be understood by all our children in schools. That surely is important.
He added: "The idea that I'm some kind of racist or anti-semitic person is beyond appalling, disgusting and deeply offensive. I have spent my life opposing racism. Until my dying day I will be opposed to racism in any form."
Join our new commenting forum
Join thought-provoking conversations, follow other Independent readers and see their replies