Labour leadership: Lord Mandelson 'tried to orchestrate mass resignation of centre candidates to defeat Jeremy Corbyn'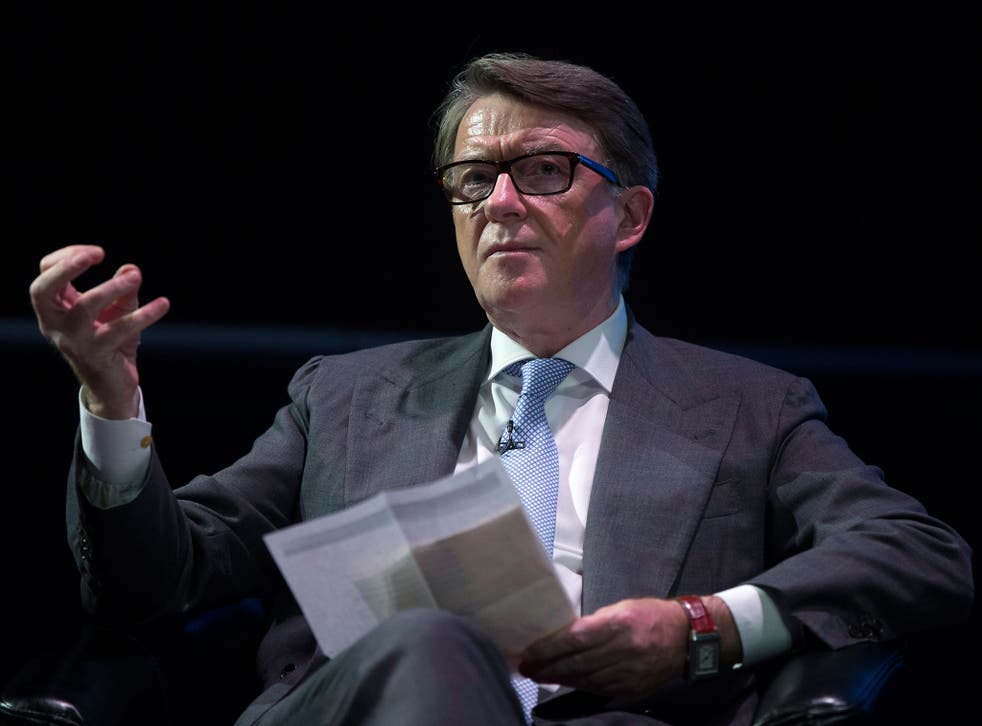 Lord Mandelson tried to orchestrate a mass resignation of the three mainstream Labour leadership candidates to halt Jeremy Corbyn's bid for power, it emerged last night.
While Liz Kendall is reported to have urged Yvette Cooper to stand down clearing the path for Andy Burnham to win.
The claims in today's Daily Telegraph reveal the strong measures the Labour hierarchy are willing to take to prevent left-winger Mr Corbyn succeeding Ed Miliband as party leader in September.
Lord Mandelson, a key figure and architect of New Labour, is said to have privately appealed to Kendall, Cooper and Burnham last week to leave the contest before the ballot papers went out to party members.
Labour leadership: The Contenders

Show all 4
A party source told the Daily Telegraph: "Lord Mandelson and other Blairites were saying – this is a disgrace, let's get this thing pulled. But it was not going to happen."
It is understood Mandelson believed such a move would mean the contest would be suspended if only one candidate remained.
However, officials forced him to back down, saying mass resignation would leave Corbyn as default winner.
Claims also emerged in The Daily Telegraph that Liz Kendall had approached Yvette Cooper asking her to stand down and back Andy Burnham in a bid to beat Corbyn, a suggestion which was rejected by Miss Cooper.
Ms Cooper's campaign camp insisted internal polling showed only she is able to defeat Mr Corbyn for the party's leadership.
Former cabinet minister Liam Byrne said she was "clearly on course to beat Jeremy in the final round" of voting.
But a senior source from Miss Kendall's camp allegedly confirmed polling data showed Andy Burnham was best placed to win against Corbyn.
But both Miss Kendall and Miss Cooper are said to have dismissed rumours of any such discussions.
The Labour Party declined to comment on the allegations last night.
The revelations come in the wake of Gordon Brown's speech to party members in which he made a thinly-veiled attack on Mr Corbyn's plans to become the next party leader.
And they emerge just hours ahead of Andy Burnham speech today where he is expected to say he is the "only candidate" in the leadership battle who can unite Labour and "lay the foundations for a Labour victory in 2020".
Join our new commenting forum
Join thought-provoking conversations, follow other Independent readers and see their replies