Labour plans state-backed factories and interest-free loans under 'electric cars for all' plan
Ed Miliband promises green revolution on Britain's roads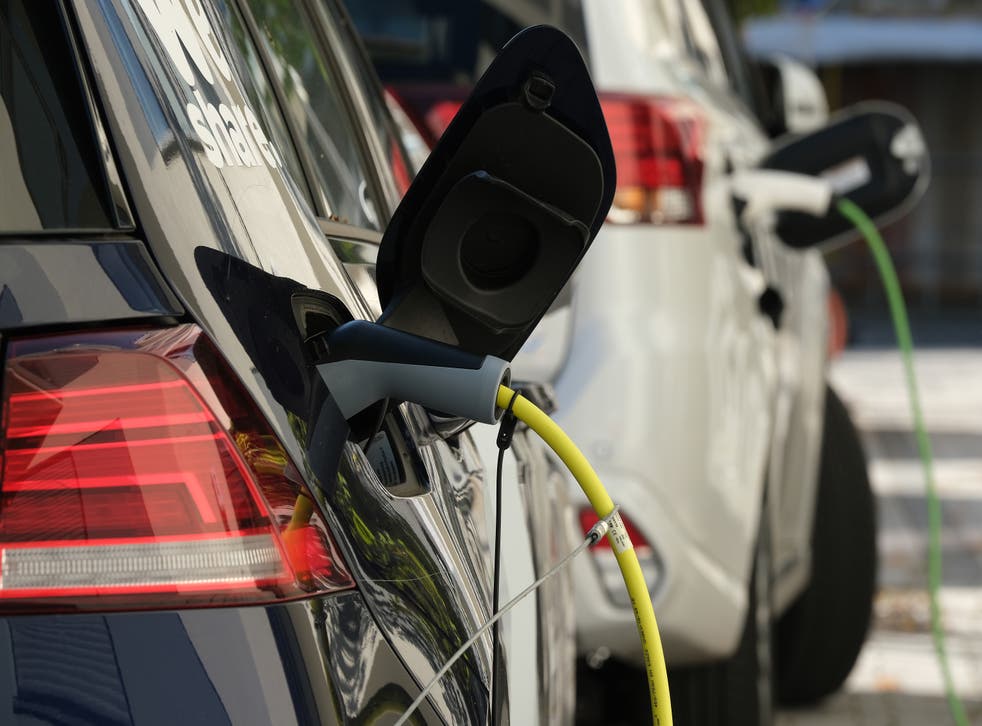 Labour says it will set up state-backed factories and give people financial assistance to buy electric cars as part of a "revolution" to green Britain's roads.
The shadow business secretary, Ed Miliband, on Thursday will unveil plans to to set up three new "gigafactories" to produce electric car batteries by 2025, with a public stake in each.
Interest-free loans for people on lower incomes and a trial scrappage scheme would also make electric vehicles affordable for anyone who wanted one.
The policies sit alongside plans to roll out more charging points for electric vehicles, with Mr Miliband promising "spark an electric vehicle revolution in every part of the country".
The party says the plan would create tens of thousands of "good, secure jobs" while improving air quality and tackling the climate emergency.
He will argue that transforming the economy to make it more green could make Britain a "fairer country", stating: "What we cannot do is put a green coat of paint on our unequal, insecure economy."
Read more:
Around 108,000 electric vehicles were sold in 2020, a 180 per cent rise on the previous year, but lower-income families are often priced out.
Under Labour's plans, interest-free loans would be offered for up to a million new and used cars to accelerate the switch among lower and middle income people.
Motorists would also be able to claim around £2,000 for scrapping their petrol car, under a programme modelled on a scheme already in operation in London.
The three additional factories to produce batteries would see around £500m public investment per factory, with councils or combined authorities taking an equity stake in the businesses.
Labour says the commercial investment would yield future returns to the public purse, and says the new plants would be in addition to one already planned by the government.
The approach would put the UK in competition with Elon Musk's Tesla, and German car giant Volkswagen, which says it plans to build six new battery gigafactories by 2030. VW is 11 per cent owned by the German state of Lower Saxony.
Ahead of the speech, Mr Miliband said: "By extending the option to buy an electric car to those on lower incomes and accelerating the roll-out of charging points in regions that have been left out, we would ensure that everyone could benefit – rather than bake in unfairness."
Heavy weather: What climate change really means for Britain

Show all 3
"And we would invest in securing the industry's future. While it's right that government has said the sale of new petrol and diesel cars will end, it's wrong it is imposing a massive transition on our manufacturers from Whitehall then washing its hands of responsibility.
"It's not fair, it will damage our manufacturers, and it will mean losing out on the chance to be the world leader in the electric vehicle market. Labour would back our manufacturers and the communities with proud histories in the industry, but the government is asleep at the wheel."
The government announced last year that there would be no new petrol or diesel cars sold after 2030 in the UK. Ministers say they are investing £1.8bn to support greater uptake of zero emission vehicles, including more charge points.
Join our new commenting forum
Join thought-provoking conversations, follow other Independent readers and see their replies