Labour makes first move for coalition deal with Lib Dems
Labour eyes 'progressive consensus' with the Liberal Democrats with new cross-party Labour for Democracy group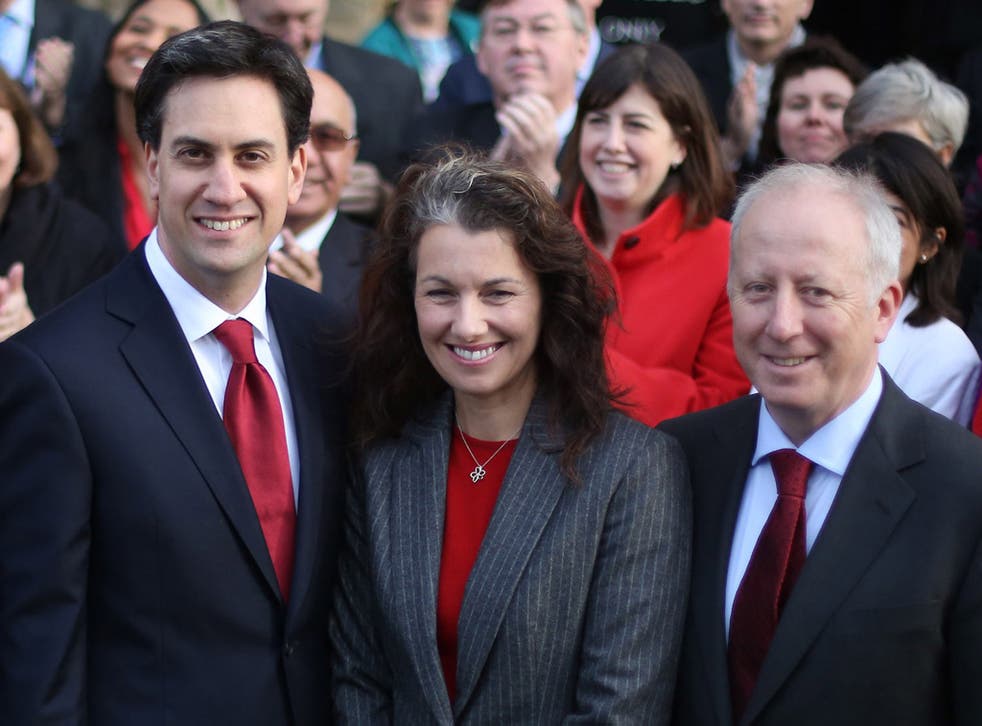 A new cross-party group will be set up by senior Labour figures tomorrow in an attempt to heal the party's rift with the Liberal Democrats and open the door to Lib-Lab co-operation in another hung parliament.
Labour for Democracy will try to build bridges with other progressive parties, including the Greens. But it will reach out to Nick Clegg's party, with whom relations were stretched to breaking point when he took the Lib Dems into coalition with the Conservatives in 2010.
Although the launch was planned before last week's Leveson report on press regulation, it is timely because Ed Miliband and Mr Clegg have backed the inquiry's call for a new system to be underpinned by law, a move opposed by David Cameron.
Officially, Labour describes the Lib Dems as the Tories' "accomplices" but there is a growing recognition in the party that bridges need to be built in case the 2015 election delivers another stalemate.
Significantly, one of the driving forces behind the new group is John Denham, the former cabinet minister, who is now parliamentary private secretary to Mr Miliband. Mr Denham said: "While Labour values are most strongly supported by Labour voters, many supporters of other parties also share some of our values.
"No party today speaks exclusively for progressive opinion; none will do so in the future."
Paul Blomfield, chairman of the group and Labour MP for Sheffield Central, said that achieving Mr Miliband's One Nation Britain agenda would mean building a "progressive consensus" like the one the 1945 Labour government achieved on the welfare state.
Despite voters' disillusion with the current Coalition, he said, they still yearn for politicians to work together and be less tribal – and were increasingly attracted to smaller parties rather than Labour and the Tories.
Mr Blomfield said: "It's not about coalitions, but about approaching politics differently. As Labour members, we will work hard for outright victory in 2015, but even with it the change that Britain needs will require the support of all who share our values."
Many Lib Dems would prefer to reach a pact or enter coalition with Labour if the next election results in a hung parliament. They fear that they would be seen as "crypto Tories" if they kept the Tories in power for a second time.
Some Lib Dems, led by the Business Secretary, Vince Cable, remain closer to Labour than the Conservatives.
But there is a potential stumbling block to a deal with Labour – its demand for the Lib Dems to replace Mr Clegg as leader. One Lib Dem source said: "We would not allow another party to dictate who our leader is."
Labour is divided over whether to offer the Lib Dems an olive branch.
Some Labour figures believe it would send a signal that the party cannot win an overall majority, while others insist Labour should be less "tribal".
Register for free to continue reading
Registration is a free and easy way to support our truly independent journalism
By registering, you will also enjoy limited access to Premium articles, exclusive newsletters, commenting, and virtual events with our leading journalists
Already have an account? sign in
Register for free to continue reading
Registration is a free and easy way to support our truly independent journalism
By registering, you will also enjoy limited access to Premium articles, exclusive newsletters, commenting, and virtual events with our leading journalists
Already have an account? sign in
Join our new commenting forum
Join thought-provoking conversations, follow other Independent readers and see their replies