Labour manifesto 'will transform the lives of many people in our society', says Jeremy Corbyn
It came as a leak shattered the plans for launching the party's keystone policies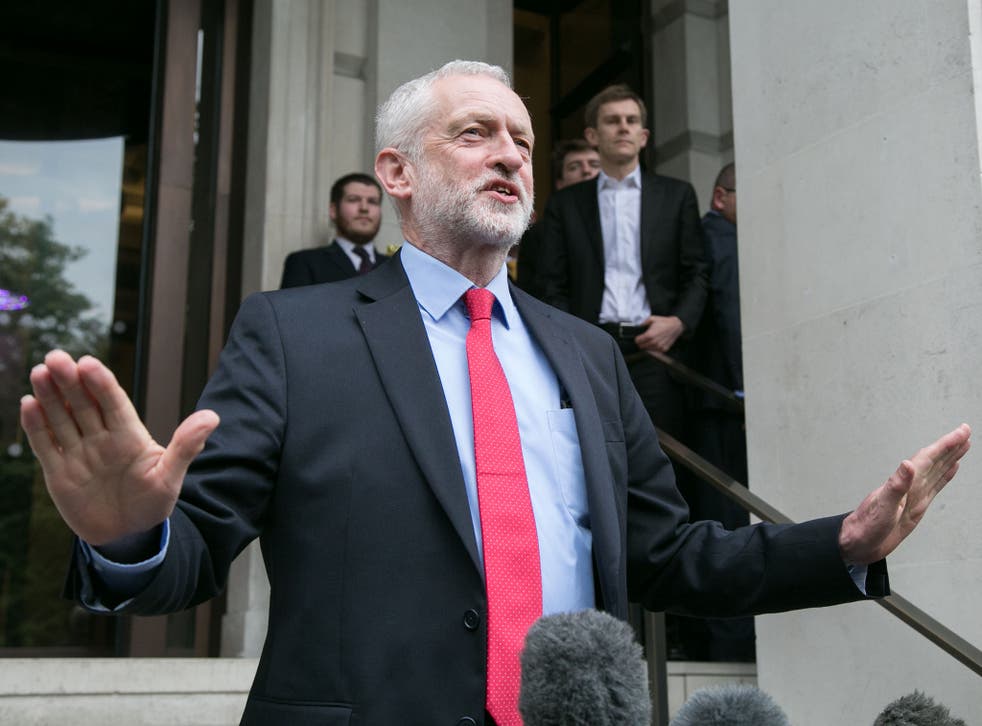 Labour's manifesto will be an offer that "will transform the lives of many people in our society", Jeremy Corbyn declared as the party unanimously approved its blueprint for government.
Despite a leak of the policy document, the Labour leader appeared upbeat as he addressed reporters following a meeting of the party's national executive committee (NEC), declaring the policies put forward were "very popular".
Reporters demanding to know whether the Labour leader had leaked his own manifesto and whether the whole episode constituted a "shambles" were studiously ignored.
Overlooking the fact that its contents were already splashed across the nation's newspapers, Mr Corbyn said the manifesto would be published "in the next few days" and promised "full costings" would accompany the policies. But the leak means the scheduled announcements are likely to be largely redundant.
The Labour leader's positive tone was echoed by Unite general secretary Len McCluskey, who described the meeting as "brilliant" and said there had been "complete unanimity" over the contents of the manifesto.
As the meeting drew to a close, a party spokeswoman announced that Mr Corbyn would be making a statement but would not be taking questions.
In the end he emerged earlier than expected, spoke for two minutes and headed back into the building as reporters yelled questions, demanding to know whether his office had been behind the leak.
The leak shattered the plans for launching the party's keystone policies and set the ball rolling on a surreal day that saw Mr Corbyn's car run over a cameraman's foot and Mr McCluskey emerge from the crunch meeting only to fall over and slide down the steps outside the building.
The BBC cameraman, Giles Wooltorton, was taken to hospital after the incident but was said to be in "good spirits" while waiting for the ambulance.
UK General Election 2017

Show all 47
When NEC members began to emerge from the building, Mr Corbyn's media team lightheartedly warned waiting journalists to mind their feet – desperate to avoid any other members of the media back being injured in the course of following the Labour leader.
Mr Corbyn added: "We've just concluded our joint meeting of the shadow Cabinet and the national executive and we've discussed our manifesto for the general election. We've just unanimously agreed the contents of it. We've amended the draft document that was put forward in the most informed, interesting, sensible discussion and debate in our party. And we'll present this manifesto to the British people in the next few days.
General Election round-up: May 11
"Our manifesto will be an offer and we believe the policies in it are very popular, an offer that will transform the lives of many people in our society, and ensure that we have a government in Britain on 8 June that will work for the many, not the few, and give everyone in our society a decent opportunity and a decent chance, so nobody's ignored, nobody's forgotten, and nobody's left behind."
Join our new commenting forum
Join thought-provoking conversations, follow other Independent readers and see their replies