Labour MOT-style test for teachers would be a 'bureaucratic nightmare' says Schools Minister David Laws
Labour's Shadow Education Secretary unveiled his plans on Wednesday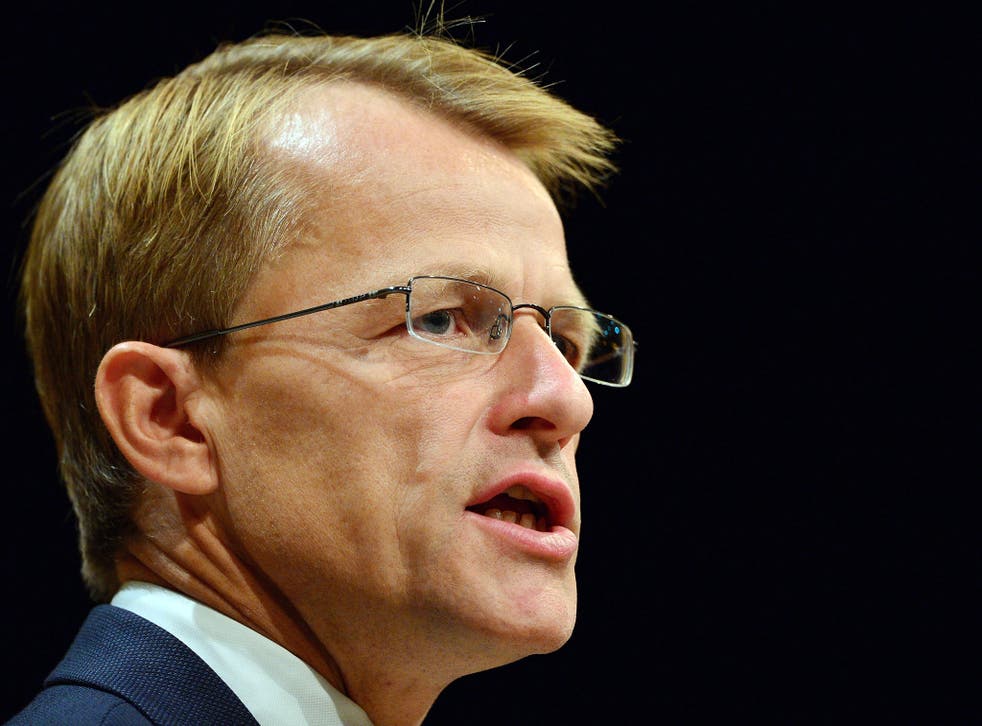 Labour's plans for an MOT-style test for every teacher risks creating a "costly bureaucratic nightmare", Schools Minister David Laws said yesterday.
Labour's Shadow Education Secretary Tristram Hunt revealed plans for every teacher to have to be "revalidated" - i.e renew their licence to teach - when he addressed the North of England education conference in Nottingham on Wednesday.
However, Mr Laws warned it would be costly to employ an army of assessors to carry out the licencing and added that they could be covering the same ground as any good headteacher would have done already.
"I don't think the answer is to introduce a top-down government administered scheme that risks becoming a bureaucratic nightmare without positive results," he added.
He later added: "Who would do the licencing? Would it be a government board or some kind of Royal College that doesn't exist at the moment. What would happen if they disagreed with the headteacher's assessment?
"Politicians always want to come up with something that will please the teachers' unions and appeal to those who want bad teachers to be sacked."
in his speech to the conference, Mr Laws also blamed teachers' union leaders for putting off potentially talented recruits from applying to join the profession. Politicians should mind their language in criticising the profession, too.
He said that - if the unions constantly talked about "how awful and how difficult it is" that "this is not a recipe for what all of us want to do: sign up more teachers".
A Labour spokesman said: "This is not about creating new bodies and bureaucracy. It is about creating a culture change in schools to deliver the best teachers in the world."
He insisted Labour would work with teachers to ensure the licencing arrangements were led by the profession.
In his speech, Mr laws also added that the Government also intended to move 100 of the country's most outstanding headteachers into some of the challenging schools in disadvantaged areas. The schools would be able to select new heads from a list described by Deputy Prime Minister Nick Clegg as a "champions' league" of headteachers.
However, Brian Lightman, general secretary of the association of School and College Leaders, warned that headteachers were becoming more reluctant to take challenging schools - because they feared they could lose their jobs.
"The current climate disincentivises leaders from taking jobs in these schools," he added. A poll showed 78 per cent would be reluctant to do so.
"Too many school have seen colleagues forced out of their jobs when it has been decided that results are not improving quickly enough," he said. "School leaders want to make a difference to children's lives but many are asking themselves why they should risk their careers to take on the most challenging schools."
Join our new commenting forum
Join thought-provoking conversations, follow other Independent readers and see their replies