Labour moves to the right of the Tories on benefits for EU migrants
Party claims it is not pandering to Ukip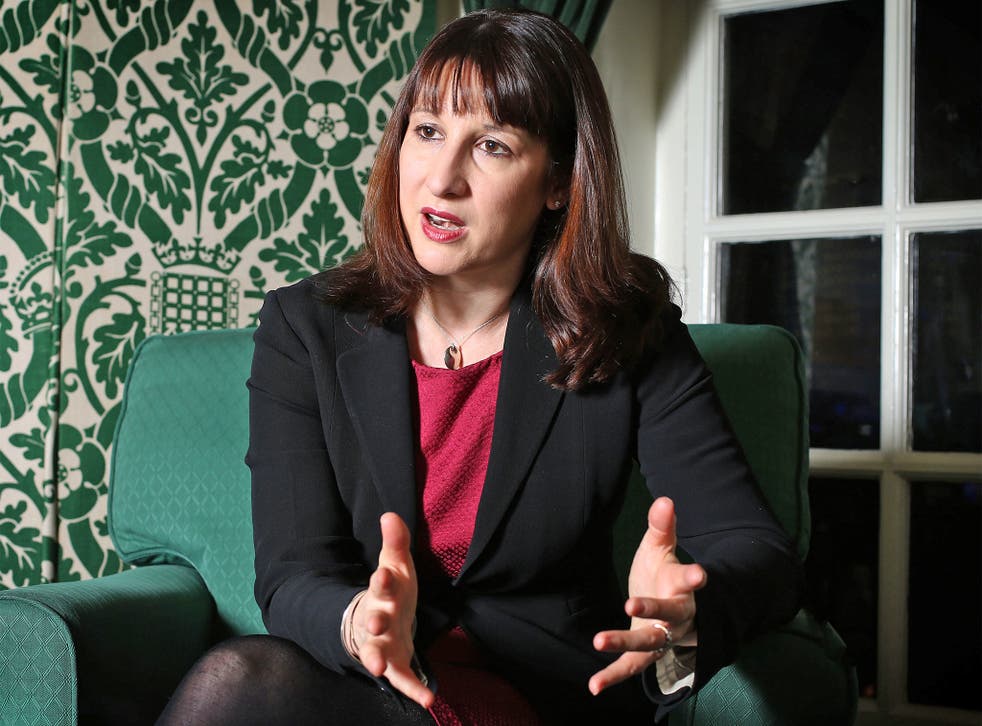 Labour have tried to outflank David Cameron on immigration by calling for EU migrants to be denied out-of-work benefits for two years instead of the current three-month wait.
Although Labour accused the Tories and Ukip of being in locked an "arms race" on immigration, Ed Miliband's party appeared to join it today. Labour outlined plans to curb tax credits for EU migrants working in Britain to deter employers using them in low-paid, short-term jobs, and repeated its call for an end to child benefit paid to EU migrants if their children do not live in the UK.
The tough reforms could not be implemented immediately were Labour to win power at next May's general election, because they would need the backing of the other 27 EU member states. Labour has already held talks with German and French ministers. It believes that a more constructive approach to EU negotiations than Mr Cameron would see a two-year wait for jobless benefits agreed swiftly, but accepts that curbing tax credits would take longer.
Labour insisted it was not "pandering" to Ukip amid fears that Nigel Farage's party is eating into Labour's traditional working class support. Officials said Labour had been calling for a greater element of "contribution" in the welfare system since January. However, Labour's move was seen as a preemptive strike on Mr Cameron, who will outline his plans to reduce EU migration before Christmas.
Rachel Reeves, the shadow Work and Pensions Secretary, said: "We don't need to walk away from Europe to put the principles of work and contribution at the heart of our system. We can deliver these changes through negotiation and reform and we will."
Curbing tax credits is a significant step for Labour as the low wages top-ups were one of Gordon Brown's flagship measures when he was chancellor. Such payments are made to 252,000 EU migrants at a cost of £1.6bn a year.
"Our country's social security system was never intended to subsidise and perpetuate low-paid and insecure work," Ms Reeves said.
An estimated 20,400 EU migrants working in Britain receive child benefit for 34,268 children living in other countries, and 4,011 receive child tax credits for children living outside the UK. Ms Reeves said Labour would work with Britain's EU partners to end this "absurdity", as the Tories and Liberal Democrats have already pledged to do. "I promise that a Labour government won't give up until we have put this right," she said.
Yvette Cooper, the shadow Home Secretary, claimed that Ukip is "exploiting people's fears, fuelling anxiety and division, and David Cameron is racing to catch up".
She proposed an EU Migration Impact Fund to provide more help for regions with the biggest population rises as a result of EU migration, to pay for public services such as school places, extra medical staff, or housing.
A Tory spokesman said: "Nobody will believe a word Labour says on immigration or welfare. It had no grip over immigration or the welfare bill and they have opposed every single step we've taken to bring them back under control as part of our long-term economic plan. Labour has no credible way to deliver the real change that Britain needs because it opposes the Prime Minister's plan to negotiate reform in Europe and hold an in-out referendum."
Who benefits? EU migration rules
Current system
Newly-arrived EU migrants must wait three months before they can claim Jobseeker's Allowance. If they pass a "habitual residence test", they can claim JSA, child benefit and child tax credit for six months, after which they have to have a genuine chance of finding work to continue claiming.
Labour proposals
Labour would try to persuade the EU to extend the waiting period from three months to two years. Labour would also try to limit tax credits to EU migrants.
Conservative proposals
David Cameron has vowed to dilute the EU's "free movement" rule but may have to settle for temporary restrictions. The Tories have floated the idea of making migrants wait for benefits for six months, a year or two years. They are also targeting tax credits through the new universal credit.
What happens in the rest of the EU?
Social security systems vary widely but there are some common EU rules. To claim benefits in another country, a migrant must pass a "habitual residence test."
Join our new commenting forum
Join thought-provoking conversations, follow other Independent readers and see their replies