Labour Party receives more than 183,000 membership applications in 48 hours
Allies of Labour leader Jeremy Corbyn are confident that most of the new recruits will vote for him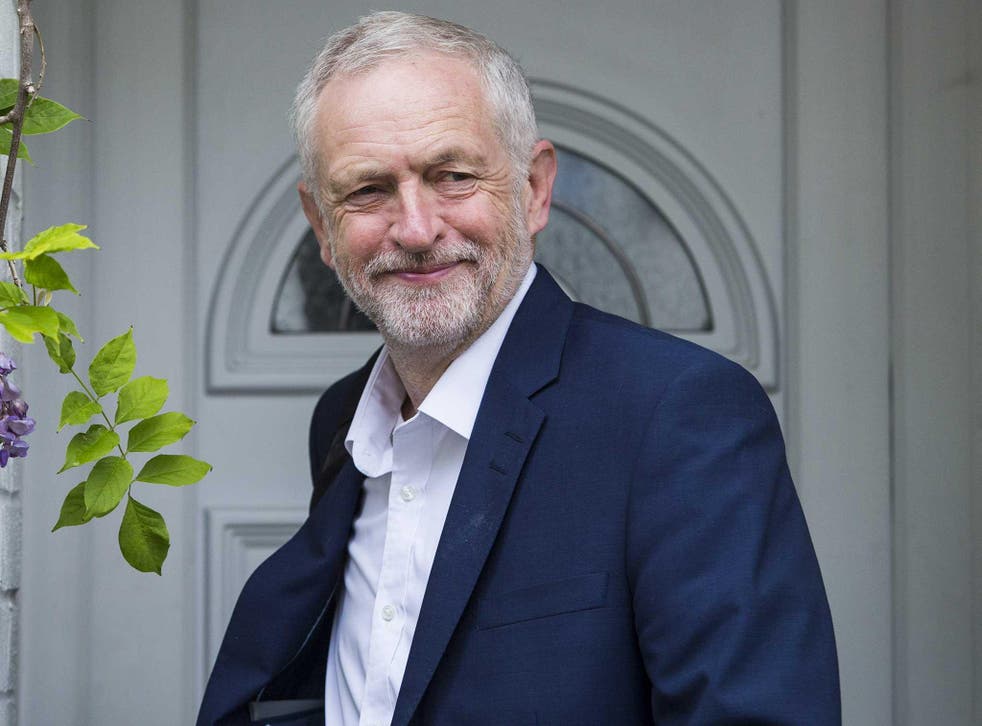 Jeremy Corbyn's hopes of holding on to his job were boosted after more than 183,000 people paid £25 this week to become registered supporters in order to vote in the party's leadership election.
Although the anti-Corbyn Saving Labour group has urged people to sign up and oppose him, allies of the Labour leader are confident that most of the recruits in the past 48 hours will vote for him. He will launch his re-election campaign on Thursday.
The Independent has learned that his challenger Owen Smith has asked to address campaign meetings staged by Momentum, the pro-Corbyn grassroots group. In a high-risk move, Mr Smith has offered to go head-to-head with Mr Corbyn in front of his most ardent supporters, or take questions from them on his own.
Mr Smith wants "300 meetings" around the country rather than the three hustings planned by Labour. His spokesman said: "He believes he can win people round. He is not someone who is going to shy away from people who do not agree with him."
Mr Smith, the former shadow Work and Pensions Secretary, warned starkly that Labour is "teetering on the brink of extinction" and could be destroyed if it splits after the September leadership election.
Mr Corbyn declined to match Mr Smith's pledge to offer the public a second referendum on the UK's exit deal from the EU. If he becomes Labour leader, Mr Smith would target the 48 per cent of people who voted Remain in last month's election as he tried to rebuild the party's support.
He criticised Mr Corbyn for being unable to appoint a shadow Brexit Secretary following the mass resignations from his frontbench team. The job will be done by Emily Thornberry, already the shadow Foreign Secretary. "Labour isn't on the pitch at the moment," said Mr Smith. "It's not good enough to make scrutiny of this vital brief a jobshare."
Corbyn allies were jubilant after 183,541 people signed up as registered supporters during a 48-hour window which ended on Wednesday evening. When the party's 338,000 full members are included, it means that more than half a million people will have a vote in the contest.
Last year, 113,000 people paid £3 to register as Labour supporters, about eight out of 10 of whom backed Mr Corbyn. A source close to him said of this week's surge: "It will be reasonable to assume the majority of them are supporters of Jeremy."
Corbyn disappointed with NEC's regulations for Labour leadership election
Asked whether Mr Corbyn expects to win, the source said: "He's not complacent in any way, but he was elected with a landslide a year ago and in a lot of measures his support has increased among members, activists and supporters and there is every reason to believe he will be re-elected."
Mr Smith said: "It's excellent news for our party that over 183,000 people have joined. In the last 48 hours, more people have registered as Labour supporters than the entire membership of the Tory Party. I know they will have got involved for the same reasons I did, because they want to tackle inequality and be part of building a fairer Britain and world.Over the coming weeks, I look forward to listening and speaking to as many members and supporters as possible, to set out my radical vision for Labour's future."
Labour confirmed that Mr Corbyn and Mr Smith will be the only two candidates on the ballot paper for the postal vote, which ends on 24 September.
UK news in pictures

Show all 50
By Wednesday evening's deadline, Mr Smith had secured the nominations of 162 Labour MPs - more than 70 per cent of the party's Commons representation - and 10 MEPs. They included Angela Eagle, his former rival to become the anti-Corbyn candidate, who withdrew from the race on Tuesday, and the party's former leader Ed Miliband.
Labour's ruling National Executive Committee decided that Mr Corbyn, as incumbent leader, was not required to meet the threshold of 50 MP and MEP nominations to stand. The party is vetting applications for duplicates or people who do not share Labour's values before ballot papers are sent out from 22 August.
Join our new commenting forum
Join thought-provoking conversations, follow other Independent readers and see their replies