Labour Party conference: Ed Miliband forced into damage control over botched speech
Labour leader admits forgetting key parts of speech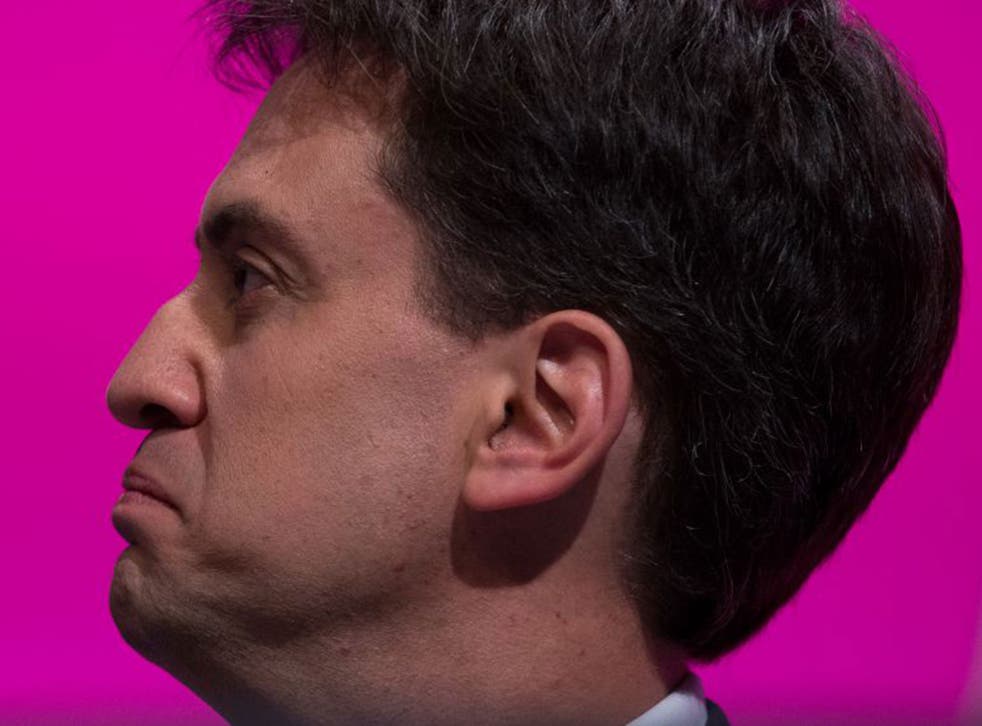 Ed Miliband has had to mop up a mess of his own making today, after omitting any mention of the deficit in his keynote speech to the Labour conference.
In an exhausting round of 40 TV and radio interviews over several hours, Mr Miliband had hoped to expand on his plan to boost NHS spending by £2.5bn. Instead, inevitably, he was quizzed about his "don't mention the deficit" speech and Isis.
It epitomised how Labour's last conference before the general election had not gone according to plan. It was derailed by a combination of bad luck and bad judgement.
An unavoidable case of bad timing dictated that the Manchester event followed swiftly after the Scottish referendum. Once a No vote was secured, Team Miliband's eyes turned to their conference. They were caught off guard by David Cameron's ruthless but clever proposal for "English votes for English laws" in tandem with more devolution for Scotland which could deprive Labour of its solid block of Scottish MPs in Commons votes on laws affecting England.
Labour MPs in English seats were appalled that Mr Miliband, who wants a constitutional convention next autumn, did not come up with a better line when he appeared on the BBC's Andrew Marr Show on Sunday. "We can't kick this into the long grass," one Labour frontbencher said. "We are going to have to say more before the election."
The "English question" overshadowed the start of the conference. Miliband aides rushed out a juicy policy nugget – an £8-an-hour minimum wage by 2020 – but were appalled when broadcasters gave more prominence to the devolution issue.
On the day of Mr Miliband's big speech, he woke to overnight news about the US bombing Isis targets in Syria. Normally an opposition leader's conference address would dominate the media but the growing prospect of UK air strikes diluted Labour's coverage. It knocked his speech off most of the front pages.
Then came the Labour leader's self-inflicted wound: leaving out planned sections on the deficit and immigration from the 8,000 word, 65-minute speech he delivered without notes. Mr Miliband sought to play down his gaffe, insisting his speech was "all about the economy" - a bit of a stretch since its centrepiece was health. "I like it as a way of engaging with people. And, of course, it's one of the perils of it that there are bits that get left out, bits that get added in," he said. "You can have politicians reading out a speech, but I think you've got to change the way politics works."
This reminded me how Mr Brown used to describe Mr Miliband, his one-time aide, as "a cross between a preacher and an academic".
Will the public follow behind Labour's prophet? A Survation poll of 1,000 people for the LabourList website found that Labour's plan to fund the NHS cash boost by a mansion tax, levy on tobacco companies and closing tax loopholes is supported by 72 per cent, and opposed by only 12 per cent. It was backed strongly by Labour voters (81 per cent) and people who voted Liberal Democrat in 2010 (84 per cent) in 2010 - a crucial target because some Lib Dems who switched to Labour after the Coalition was formed have melted away.
Labour denies adopting a "core vote" strategy, arguing that the NHS is the one service used by every person in the country. Lynton Crosby, the Tories' Australian election campaign strategist, is said to advise the party not to talk about the NHS because it can't win on the issue. That may no longer be an option now that Labour is talking it up. "We have put the NHS on the ballot paper next May," one Labour aide said.
Labour officials admit their conference was "book-ended by two huge events" – Scotland and Isis - but insist the party still "punched through" with its 10-year plan, the long timescale proof that the deficit would be cleared in the first five years.
Yet the atmosphere in Manchester was rather flat. Many delegates could not help contrasting it with an excited 1996 conference just before Tony Blair's landslide. This week Labour lacked the buzz of a party confident of winning power.
Join our new commenting forum
Join thought-provoking conversations, follow other Independent readers and see their replies