Labour peer Alfred Dubs who was saved from the Nazis calls on David Cameron to let child refugees into Britain
'They are the most vulnerable children imaginable and they're in enormous danger at the moment'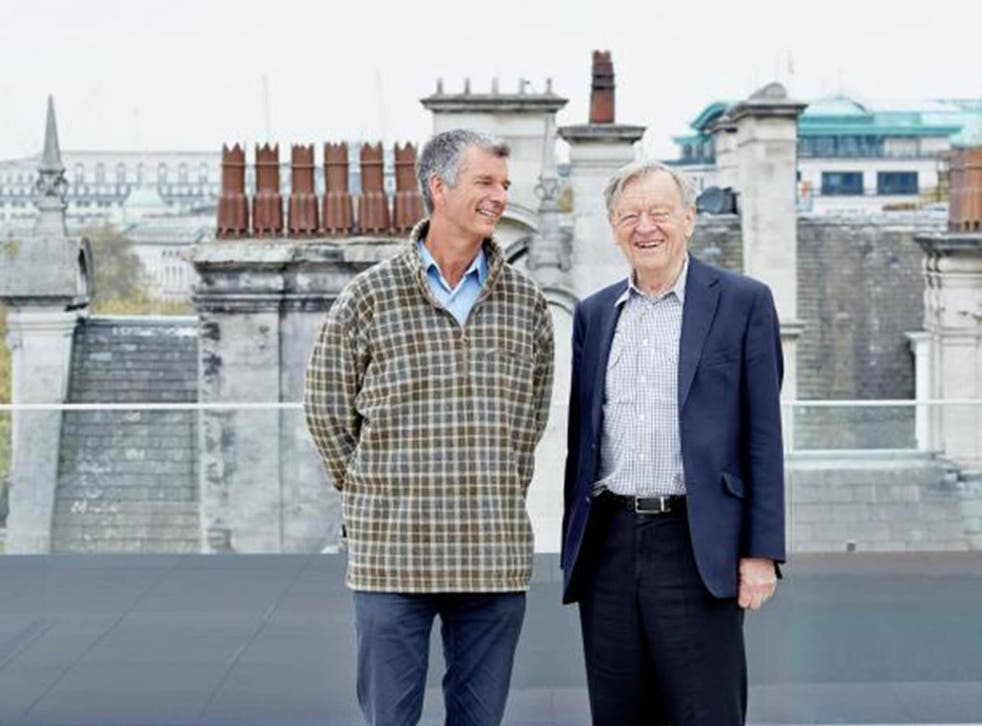 A Labour peer who was saved from the Nazis and brought to London as a child is calling on David Cameron to do the same for unaccompanied child refugees from Syria.
Alfred 'Alf' Dubs left Nazi-occupied Czechoslovakia in 1939 as part of a Kindertransport programme, which brought children from Nazi-occupied areas to Britain in the lead up to World War Two. He was just six years old.
The former MP for Battersea, 83, who is now a Baron, has introduced an amendment in the House of Lords to call on the government to admit 3,000 children into Britain who are subject to violence, disease and cold and are already in European countries.
Speaking to Buzzfeed News, Mr Dubs said: "They are the most vulnerable children imaginable and they're in enormous danger at the moment. Ten thousand are alleged to have disappeared, they could be trafficked, forced into prostitution.
"They're going to have a cold, hungry winter and are likely to fall ill. I think there's a special case there."
Mr Dubs' proposal was debated in the House of Lords on Tuesday and has been backed by Labour and the Liberal Democrats.
The proposal is set to be voted on in March and Labour officials "are confident there will be enough support in the Lords to force a vote in the House of Commons, piling pressure on Cameron to do more," reports Buzzfeed News.
The 3,000 figure was suggested by the charity, Save the Children, which is backing the proposal.
The charity calculated the number of children to be Britain's fair share of the estimated 26,000 children who arrived without families in Europe last year.
In pictures: Syrian refugees send their plea for help to the West as part of the 'Dear World Project'

Show all 11
"When Britain took children from the Kindertransport, Britain was the only country in Europe that did it – all the other countries said no," Mr Dubs told Buzzfeed News.
He told the Guardian his personal experience was not the main reason for acting now. It "informs my approach", he said, "but the need to help so many children who require help is so clear anyway. This country really should do more and it is urgent."
Mr Dubs was one of 669 Jewish children to be rescued by Sir Nicholas Winton,
known as the "British Schindler", who
died aged 106 in July.
Mr Cameron said in September he would take 20,000 refugees from the camps on the borders of Syria over the next five years, in a bid to encourage refugees to stop attempting the life-threatening crossings.
His response was faced with criticism from the Green party and former Liberal Democrat leader Paddy Ashdown, who called the plan "derisory", according to the Guardian.
Join our new commenting forum
Join thought-provoking conversations, follow other Independent readers and see their replies