Labour takes three-point lead over Tories in new poll as Theresa May's popularity plummets
Survey also found 45 per cent thought Prime Minister should resign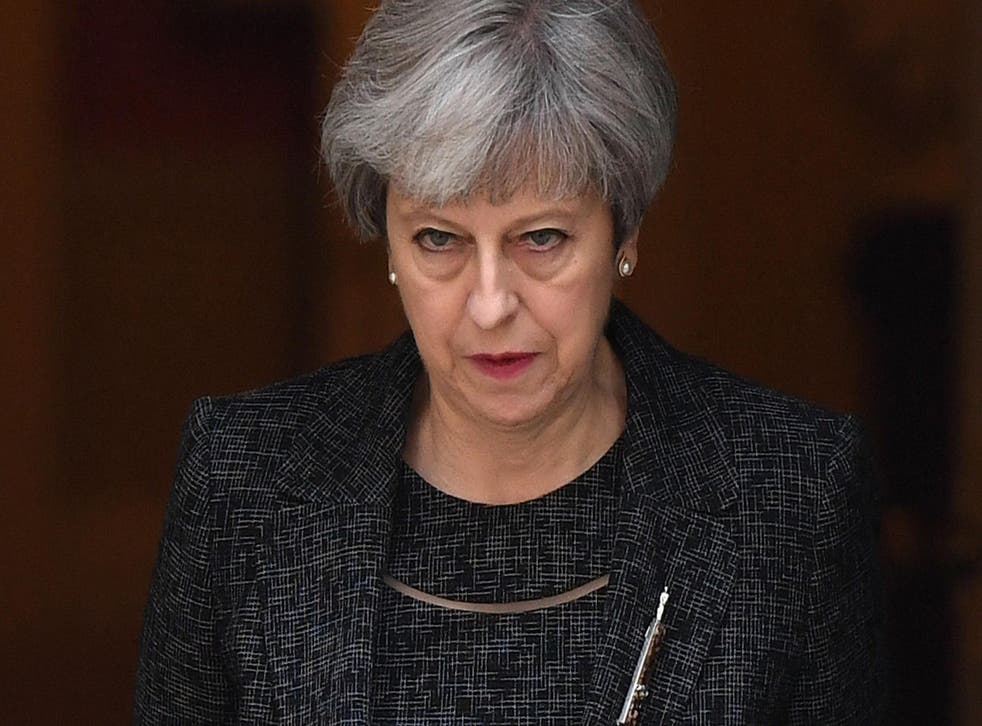 Labour has taken a three-point lead over the Tories in a new poll conducted a week after the shock election result saw Theresa May's authority challenged.
Research by Survation for Good Morning Britain (GMB) gave Jeremy Corbyn's party a three-point lead over the Conservatives, as 44 per cent of respondents backed Labour compared with 41 per cent for the Tories.
This is a dramatic turnout for the party after a similar Survation poll conducted over 5-6 May, which gave the Conservatives a 17 point lead over Labour.
According to the latest survey, some 45 per cent of people believe Ms May should resign as Prime Minister compared with 48 per cent who believe she should remain.
Ms May has had a disastrous week since the election ended in a hung parliament and tension over a proposed electoral pact with Northern Ireland's DUP.
This was compounded by her "inhumane" response to a devastating fire at a tower block in west London were at least 58 people are presumed dead.
She was criticised for only speaking to the emergency services during her visit to the scene on Thursday morning while, by contrast, Mr Corbyn was seen talking to the victims and promising that the "truth will come out".
Ms May was heavily criticised for her "cold and robotic" performance on the campaign trail during the election and appears to be floundering following the departure of her two close advisers, Nick Timothy and Fiona Hill.
The 6 most important issues Theresa May needs to address

Show all 6
The pair have been blamed for the failure of the party's manifesto, which put off core voters with a pledged reforms meaning the elderly would be able to put off paying for their care until after their death – but crucially failed to place a cap on costs.
With Brexit negotiations due to begin today, the majority (52 per cent) believe Ms May is the party leader most trusted to negotiate the best deal compared with 39 per cent who back Mr Corbyn.
More than half of voters (51 per cent) said they would now vote to remain in the EU, while 49 per cent would vote to leave the bloc, the poll found.
Voters said they would prefer a "soft" Brexit (55 per cent) compared to a "hard" Brexit (35 per cent), and more than half (57 per cent) were opposed to a second referendum at the end of the negotiations.
The poll also found that 60 per cent would prefer a coalition to negotiate a Brexit deal, compared to 35 per cent who favoured the current Conservative-led government to lead talks.
Additional reporting by PA
Register for free to continue reading
Registration is a free and easy way to support our truly independent journalism
By registering, you will also enjoy limited access to Premium articles, exclusive newsletters, commenting, and virtual events with our leading journalists
Already have an account? sign in
Register for free to continue reading
Registration is a free and easy way to support our truly independent journalism
By registering, you will also enjoy limited access to Premium articles, exclusive newsletters, commenting, and virtual events with our leading journalists
Already have an account? sign in
Join our new commenting forum
Join thought-provoking conversations, follow other Independent readers and see their replies