Labour proposal to ban MPs from taking second jobs thrown out by House of Common
It would create 'low-achieving, shallow' MPs, claims former Tory minister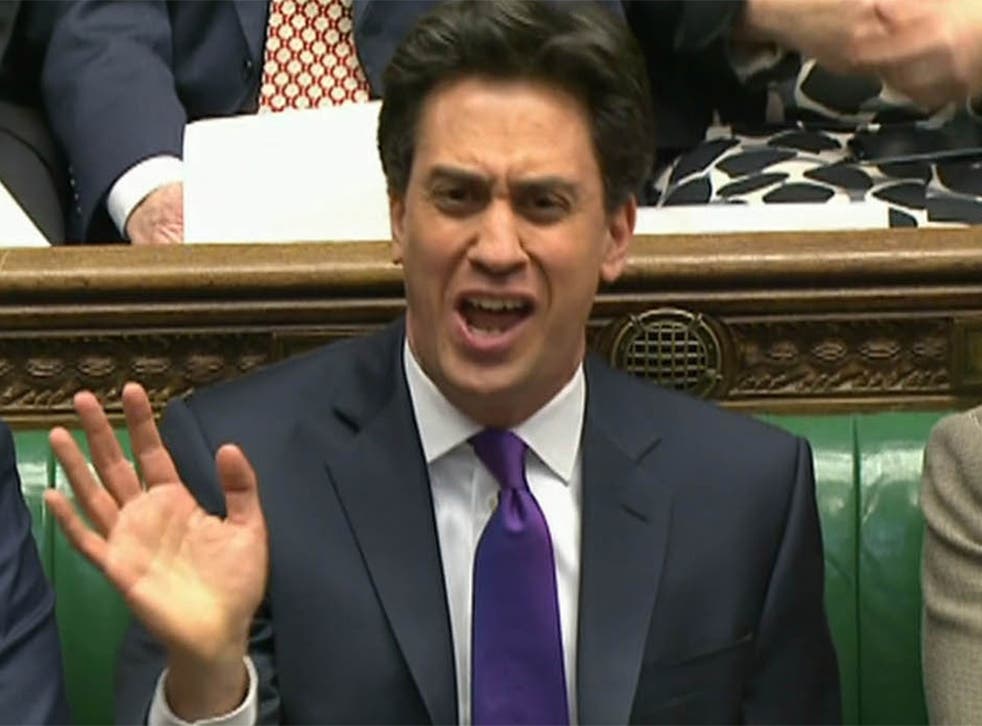 Banning MPs from holding second jobs would create a "low-achieving, shallow" Parliament, a former Conservative minister claimed today, as a plan to cap members' outside interests was thrown out in a Commons vote.
Labour failed in its attempt to ban MPs from holding down consultancy jobs or directorships after a sometimes ill-tempered debate between Tory and opposition backbenchers.
Sir Alan Duncan, the former international development minister, claimed the move was an ultra-partisan attempt by Labour to force out vast swathes of Tory MPs "because that side think we earn more".
And he claimed the plans would damage democracy and damage effective Government. "Politics is about interests. It is about competing opinions and views. If you try to sanitise politics by removing all identifiable interests, all you do is destroy real politics and you reduce members of parliament to the point to where they become vacuous functionaries," he said.
But the Labour MP Steve Rotheram, who left school at 16 to become a bricklayer, said MPs should have experience of the outside world before they became MPs.
"Nobody forces us to come in here and get paid £67,000, which is a King's ransom to a lot of the people that we represent," he said.
"They don't need second jobs, but if they do, there are food banks in every one of their constituencies. Go and volunteer in them."
The top 10 MPs earning most from second jobs

Show all 11
But William Hague, who is standing down at the next election, questioned if Labour, who also want to limit MPs' outside earnings to £15,000 a year, would like to restrict MPs' income from writing good books.
To laughter, he said: "The only way to ensure sales from such a book remained under their cap would be to write an unsuccessful book, of which there are also examples on the Labour benches.
"By what logic according to Labour is it acceptable for an MP to write an unsuccessful book but not a successful one – by what logic is it acceptable to write an unsuccessful book but not engage in some other activity no more threatening to the public interest than an unsuccessful book?"
The former Tory leader added: "I fear for the future of the House of Commons if rules are adopted that risk it consisting of entirely of people who are either rich or professional politicians throughout their lives."
The debate, which included an irritable tussle with the Speaker about whether MPs needed to declare their outside interests before contributing, followed a heated exchange between Ed Milband and David Cameron on the issue at Prime Minister's Questions.
Mr Miliband challenged the Prime Minister to accept his proposal to ban MPs holding outside consultancies and directorship by promising to include a prohibition on MPs holding trade union roles as well. But Mr Cameron rejected this. He said he wanted to see a Parliament where "people can come and share their experience".
"We have practising doctors in this House, we have practising dentists, we have people who take part serving our country in Afghanistan or Iraq and we do have people who run family businesses or have other interests," Mr Cameron said.
But Mr Miliband hit back, recalling comments by Mr Cameron in 2009 when he said in opposition that "being a Member of Parliament must be a full-time commitment. The public deserve nothing less ... double-jobbing MPs won't get a look-in when I am in charge."
Mr Miliband asked: "What's changed?"
Join our new commenting forum
Join thought-provoking conversations, follow other Independent readers and see their replies