Labour now third most popular party among working-class voters, poll finds
Latest figures come ahead of key by-elections in Stoke and Cumbria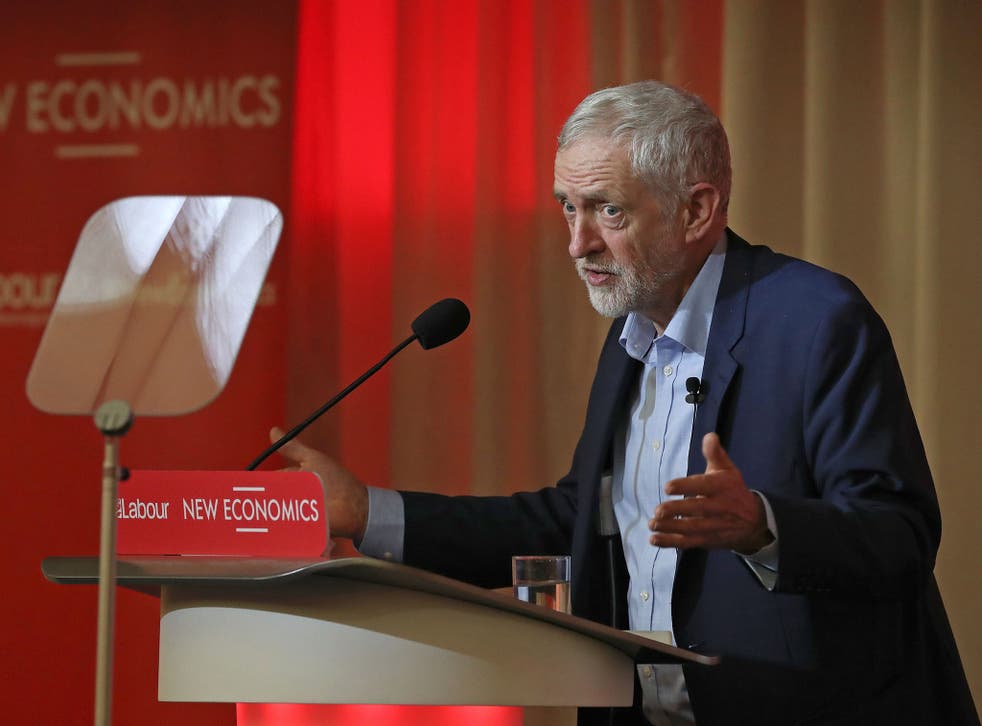 Labour in now the third most popular party among working-class voters, a new poll has revealed, suggesting it could lose upcoming by-elections in Stoke and Cumbria.
Research undertaken by YouGov found that blue collar voters are now less likely to vote Labour than they are for the Tories or Ukip for the first time in the party's history.
The survey's findings are likely to add to calls for leader Jeremy Corbyn to stand down as some MPs and activists fear the party could be wiped out in areas traditionally seen as its heartlands in the north and midlands.
The poll, carried out for The Times, puts the Tories on 40 per cent,16 points ahead of Labour on 24 per cent, with Ukip closing the gap to just 10 points behind Labour on 14 per cent.
But perhaps the most worrying figure for Labour is the working-class approval rate, with Ukip now on 23 per cent compared to Labour on 20 per cent and the Conservatives surging ahead among lower income voters to 39 per cent.
Voters in the Labour-held seat of Stoke Central go to the polls on 23 February in what promises to be a tight race for its candidate Gareth Snell against Ukip leader Paul Nuttall.
After he took over leadership of the party from Nigel Farage, Mr Nuttall said his aim was to "replace the Labour party and make Ukip the patriotic voice of working people."
Labour MPs have found themselves in a difficult position since the EU referendum, where two thirds of Labour-held constituencies voted to leave, placing many of the party's traditional voters at odds with their MPs who overwhelmingly backed remain.
Stoke was branded "Brexit country" after the referendum revealed the Potteries' city had the highest percentage of "leave" voters in the country at 70 per cent.
Labour faces another difficult challenge from the Tories in Copeland, Cumbria, a constituency which also voted to leave.
Since the Brexit vote, the majority of Labour MPs have appeared anxious to stress they will not obstruct "the will of the people" and voted with the Government to trigger Article 50 – although more than 50 of its MPs rebelled against a three-line whip.
Labour replaced campaign manager Jon Trickett with Ian Lavery this week amid rising panic the party could lose in Stoke.
Mr Corbyn is planning to visit Stoke this weekend, but is understood to have no plans to campaign in Copeland, with some party insiders claiming he has been asked to stay away as he does not go down well on the doorstep.
Ukip activist John Bickley was forced to apologise yesterday after tweeting a cartoon with the slogan: "If you want a jihadi for a neighbour, vote Labour".
The slogan echoes a famously racist campaign slogan from the 1964 by-election in Smethwick when the Tories published a poster with the slogan: "If you want a n***er for a neighbour, vote Labour".
Mr Bickley said in a statement: "Yesterday I retweeted a cartoon about the potential consequences of Labour's support for uncontrolled immigration without realising it relied on a rhyme that had been used in an election in 1964 in racially abusive context.
"I have since deleted the retweet and apologise for any offence caused."
But things have not gone entirely smoothly for Labour's candidate either, with Mr Snell forced to apologise after a series of his old tweets revealed he had used insulting language towards various women.
Mr Snell ranted about a "stupid woman", a "speccy blond girl" and "squabbling sour faced ladies" appearing on TV during various political debates.
Mr Snell said: "I shoudn't have tweeted those comments and I apologise for any offence caused."
Join our new commenting forum
Join thought-provoking conversations, follow other Independent readers and see their replies