Labour and Tom Watson will take no more donations from Max Mosley following 'utterly repugnant' pamphlet
Jeremy Corbyn's spokesman addressed the issue after it was raised at Prime Minister' Questions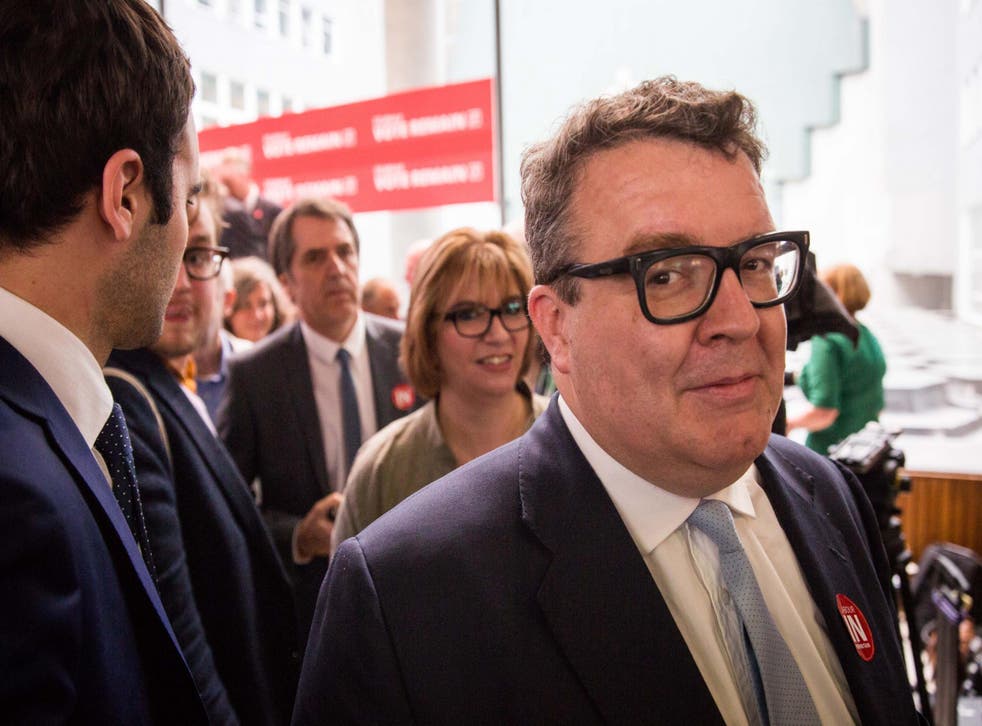 Labour has said neither the party nor its deputy leader Tom Watson will be taking anymore donations from billionaire privacy campaigner Max Mosley.
A spokesman for Jeremy Corbyn said that comments in a leaflet published by Mr Mosley in the early 1960s linking the spread of disease to immigrants are "utterly repugnant".
The pamphlet supported a candidate for the Union Movement of his father Sir Oswald Mosley, who was previously leader of the British fascist movement.
Police could launch an investigation into the incident, which was originally exposed by the Daily Mail.
"This afternoon the Crown Prosecution Service forwarded information from the Daily Mail to the Met Police," a spokesperson for Scotland Yard said. "An assessment will be carried out."
Speaking after the issue arose at Prime Minister' Questions, Mr Corbyn's spokesman said people do "change their views" and that the pamphlet was printed a "long time ago".
He said: "It's also the case that the Labour Party has moved away from large scale donations from wealthy individuals. We are heavily funded by our members, our affiliates and very large numbers of small donations."
The spokesman went on: "I don't believe there will be any more payments from Max Mosley to the Labour Party or Tom Watson's office."
UK news in pictures

Show all 50
Payments to Mr Watson's office ended in 2017, but in the two years before, Mr Mosley donated some £500,000 to the Labour deputy leader, who has also campaigned against sections of the British press.
On Tuesday it emerged that Mr Mosley published a by-election campaign leaflet which linked non-white immigrants with diseases such as tuberculosis, VD and leprosy.
The pamphlet, supporting a candidate for his father's party in a 1961 parliamentary contest, was unearthed by the Daily Mail in historical archives in Manchester.
The Mail claims its discovery raises questions over evidence which Mr Mosley gave under oath in a High Court trial when he successfully sued the News Of The World in 2008.
But Mr Mosley insisted he did not recall the leaflet, and said he would not be deterred from his campaign for reforms to protect ordinary people from press abuses.
Conservative backbencher Anne Main asked the Prime Minister about Mr Mosley's links with Impress, a press regulator, and "some of our leading politicians".
Speaking at Prime Minister's Questions, Ms May said: "I think some people will have been surprised to learn of those links with some leading politicians.
"But can I also say to her that I absolutely agree with her that a free press is very important. It underpins our democracy, and whatever they say about us, whatever they write about us, actually it's important that they are able to hold politicians, the powerful, to account, and they are able to shine a light in some of the darkest corners of our society.
"And as far as I'm concerned as Prime Minister, while I'm Prime Minister, that will never change."
Join our new commenting forum
Join thought-provoking conversations, follow other Independent readers and see their replies