Labour urges Theresa May not to rush into trade deal with Donald Trump to avoid being 'swallowed up'
Shadow Foreign Secretary says Britain will be a 'small player' in the negotiations – making it easier for the United States to get its way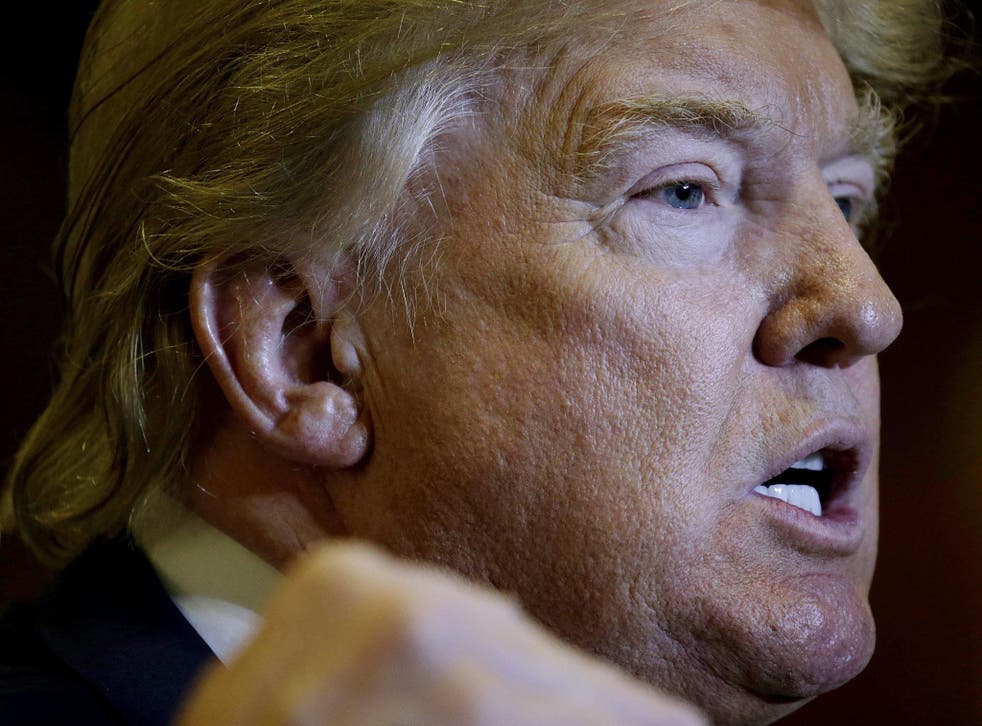 Labour has urged Theresa May not to rush into a trade deal with Donald Trump, warning Britain could be "swallowed up".
Britain after Brexit will be a "small player", making it easier for the United States to get its way and impose unwanted measures in any rapid-fire trade talks, the Opposition said.
The warning came as questions were asked about the implications for UK pharmaceutical firms and farmers of any agreement offering the US freer access to markets.
Corbyn makes fun of Trump's hair live on TV
It was also pointed out that the President-elect has threatened German carmaker BMW with sanctions over its plans to build a plant across the border with Mexico.
In his first UK interview – with former Justice Secretary Michael Gove for The Times – Mr Trump boosted Brexit supporters' hopes of a quick US-UK trade deal, soon after 2019.
"We're gonna work very hard to get it done quickly and done properly. Good for both sides," he said.
But Emily Thornberry, Labour's Shadow Foreign Secretary, raised the prospect of Britain being forced to agree to unpopular aspects if any agreement was rushed.
She pointed out that an aborted transatlantic trade deal between Europe and the US sparked huge controversy, because of fears it would force the privatisation of public services.
The mooted Transatlantic Trade and Investment Partnership (TTIP) deal would have set up an investor court system (ICS), allowing multi-national firms to sue EU governments for perceived profit losses.
And critics said TTIP's procurement rules could have forced the NHS to contract out services, making it impossible for a future government to restore them to public hands.
Ms Thornberry said it was "great" that Britain was already the US's biggest investor, saying: "Let's do a trade deal with them."
But she added: "Many people who had reservations about the TTIP, that America was getting a better deal out of it than Europe might well be concerned that if we were to do a trade deal within weeks – which is what Donald Trump is saying that we're going to have – if America was to do a trade deal with Britain we perhaps as such a small player now, compared to doing a deal with America as part of Europe, we have to be very careful that we're not swallowed up."
Speaking to BBC Radio 4's Westminster Hour programme, Ms Thornberry urged the Prime Minister to use its "very strong and influential position" to curb Mr Trump's actions on Iran, climate change and Israel.
She said: "I think that Theresa May should be in a position to say No, Mr President, it's wrong."
Tim Farron, Leader of the Liberal Democrats, said the interview had exposed Mr Trump's opposition to helping refugees and environmental protections and his backing for President Putin.
He said: "Michael Gove has had a rare opportunity to put questions to the most divisive and reactionary President-elect in modern history and all we get is a puff piece from a clearly admiring fan.
"I don't know the shape of the Europe that Trump dreams of but I know it frightens me."
Join our new commenting forum
Join thought-provoking conversations, follow other Independent readers and see their replies