Labour warns over huge drop in first-time voters
Ed Miliband: "This is not just a scandal, it is a disaster for our democracy"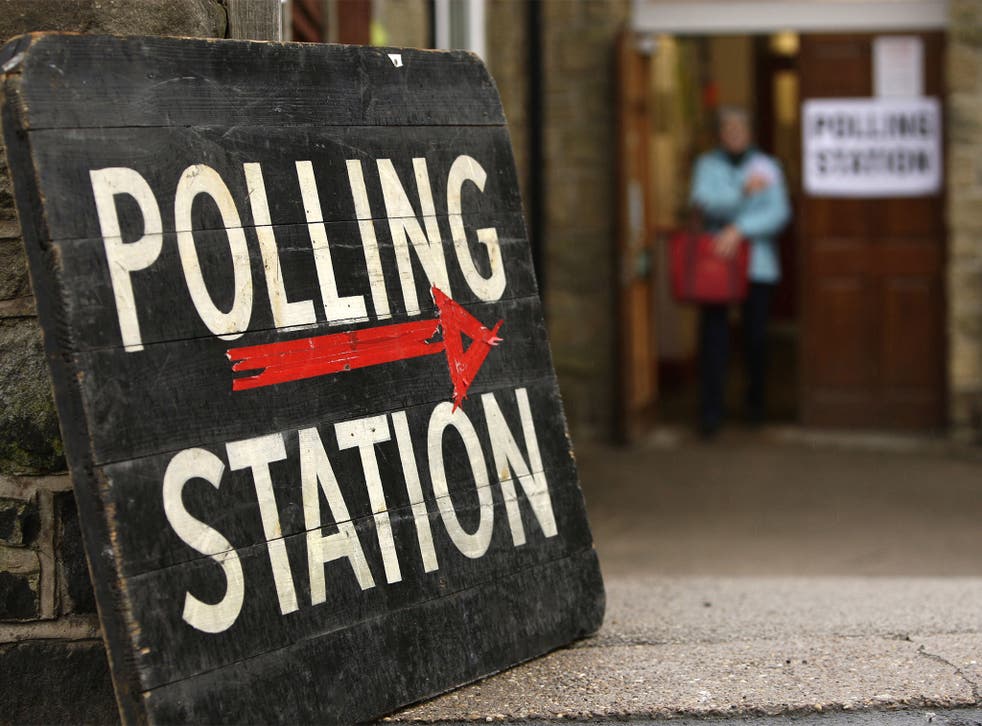 The number of young people who are registering to vote as they reach the age of 18 has dropped by 100,000 since last year, according to new figures to be published today.
Writing for independent.co.uk, Ed Miliband claimed that less than half of young people are now likely to register when they reach the voting age.
"This is not just a scandal, it is a disaster for our democracy," he said.
Today is National Voter Registration Day, a campaign to raise awareness run by the Bite the Ballot group. Last year the event persuaded 50,000 to register and organisers hope 250,000 will sign up by April 20 so they can vote in the May general election.
Labour claims that one million people have disappeared from the electoral roll because the Government rushed in a switch to individual voter registration. Previously, households registered and universities automatically added the names of students living in halls of residence.
The Opposition has analysed figures from local authority registration officers which suggest a huge drop in first-time voters joining the roll this year. The falls include 98 per cent in Plymouth, 95 per cent in Norwich and in Nottingham, 90 per cent in Manchester, and 68 per cent in Sheffield. Labour's analysis of 11 councils showed a total drop of 4,287 new young voters since last year. If the average drop has been the same across the country, it means that 100,000 fewer first-time voters have joined the roll than at this time last year.
The new figures will heighten fears that areas with large numbers of students and people renting their homes are not registering to vote under the new system.
Labour is calling for the nationwide introduction of the system in Northern Ireland, where all schools with pupils approaching the voting age are obliged by law to pass their names to the registration officer. The party also wants universities to register students en bloc as they did previously.
Mr Miliband called for a trial to allow people to register on the day of the election. The idea is backed in a report published today by the cross-party Commons Political and Constitutional Reform Committee. It also calls for an experiment with online voting and says the Government should consider making registration automatic so people do not have to apply.
To mark National Voter Registration Day, everyone on Facebook will see a message reminding them to register before the May election in a joint push by Facebook and the Electoral Commission.
The Conservatives and Liberal Democrats point out that the legislation on individual registration was passed by the previous Labour Government. They insist that many of those Labour describes as "disappearing", such as students, are now only registered at one address instead of two.
A Cabinet Office spokesman said: "Now 16-year-olds have to register themselves to vote, rather than being added on to the register by the head of household. Over 1m 16-24 year-olds have registered since the new system was introduced, and everyone else is being contacted directly and encouraged to use the new convenient online registration system. We're also providing over £14m of funding to support the costs of activities at a local and national level to maximise the number of people on the register."
A new YouGov survey for the commission found that four in 10 people do not know that they can register online. Awareness is lowest among 18-24 year-olds (53 per cent).
Jenny Watson, the Commission chairman, said: "Online registration has made it much easier for people to vote, so it's vital everyone knows it exists. Don't let your friends or family miss out from having their say in May's election because they didn't know how to register or missed the deadline [April 20]."
Join our new commenting forum
Join thought-provoking conversations, follow other Independent readers and see their replies