Left-winger Jeremy Corbyn takes surprise lead in straw poll of Labour grassroots
Mr Corbyn may not make the ballot paper because of a lack of MP nominations, however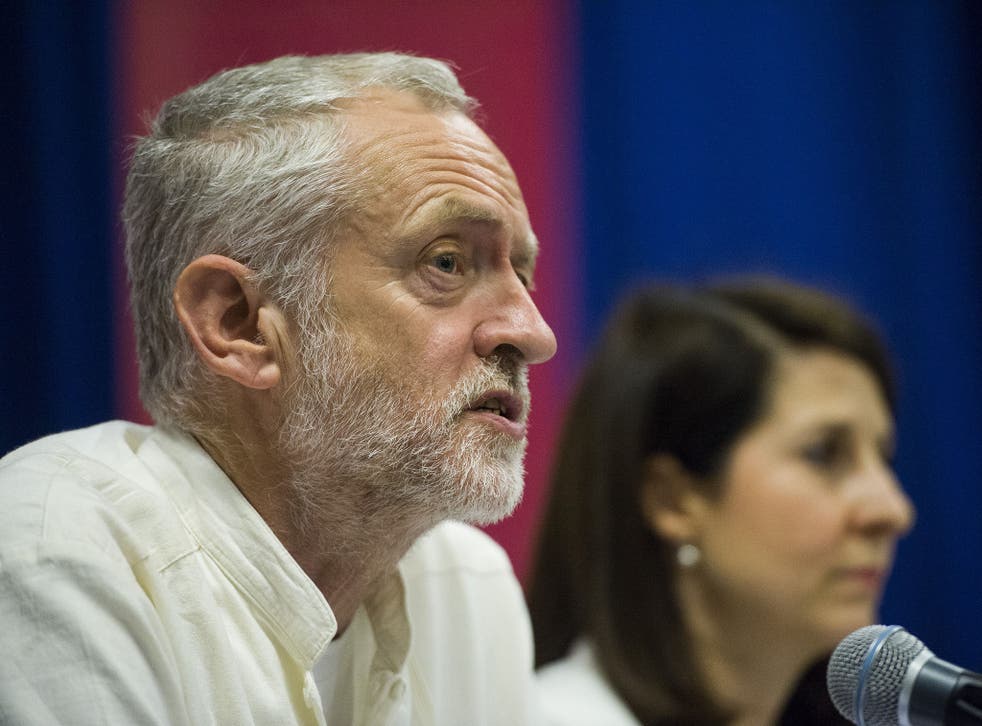 Labour left-winger Jeremy Corbyn is the overwhelming favourite to be the party's next leader amongst polled readers of a popular Labour website, according to a new survey.
A straw poll of LabourList readers found Mr Corbyn was the first choice of 47 per cent of readers, leagues ahead of his nearest rival Andy Burnham.
Mr Bunham, on 13 per cent, was closely followed by Liz Kendall on 11 per cent. Yvette Cooper was favoured by 9 per cent.
Mary Creagh, who scored 3 per cent, has since dropped out of the race after it became clear she would not be able to secure the 35 nominations required to stand.
Writing in The Guardian, she attacked Ed Miliband's attitude towards business, and advised the party's next leader to not act disapprovingly towards "working people" who "do very well for themselves".
The self-selecting poll of LabourList readers is not scientific nor likely to be representative of all voters in the contest.
Mr Corbyn has stood on a left-wing anti-austerity platform stressing socialist policies. He says he wants to broaden the terms of debate about why Labour lost the last election.
The other candidates do not appear to have official 'for Labour leader' Facebook pages.
Despite his popularity with grassroots, the Islington North MP is currently struggling to make the ballot paper for the leadership.
As of Friday afternoon he has 17 nominations from Labour MPs, but needs 35 in order to take part in the contest.
Who will be the next Labour leader?

Show all 7
Andy Burnham, who has over 50 nominations, yesterday told the Evening Standard newspaper he "wouldn't be against" asking some of his nominees to support other candidates to increase the diversity of candidates on the final ballot paper.
But Mr Corbyn today told Total Politics magazine that he would not accept "charity" nominations.
"I'm not particularly into charity nomination," he told the publication. "I want to see a proper debate within the party. I want people to choose of their own volition."
Labour's leader will be announced at a special conference in September after a one-member-one-vote election.
Join our new commenting forum
Join thought-provoking conversations, follow other Independent readers and see their replies